Faculty Profile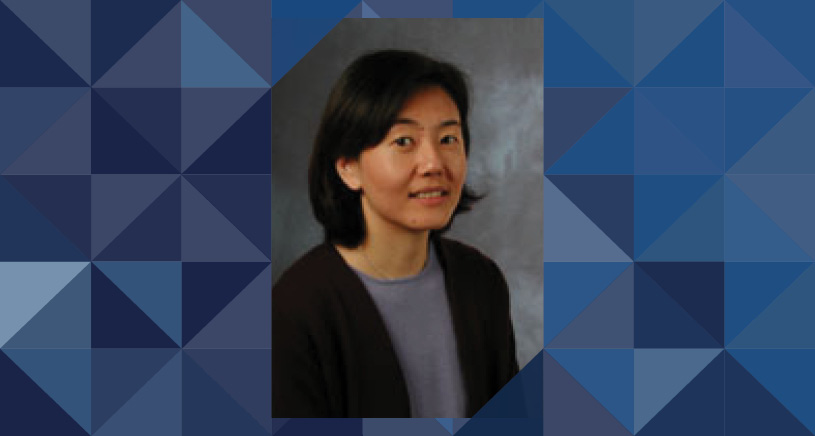 Hyungjin Myra Kim, Sc.D.
Research Scientist, Center for Statistical Consulting & Research

Adjunct Professor, Biostatistics Department
3550 Rackham, CSCAR
915 E. Washington
Ann Arbor, Michigan 48109-1070
Professional Summary
H. Myra Kim is a Research Scientist at the Center for Statistical Consultation and Research and an Adjunct Professor at the Department of Biostatistics. She received her Sc.D. in Biostatistics from Harvard University in 1995 and worked at Brown University as an Assistant Professor from 1995 to 1997. She has worked at UM since 1997 and has collaborated with various researchers from around the UM community as well as from other universities. Her main collaboration has been with the investigators at the Ann Arbor VA Center for Practice Management and Outcomes Research.
Education
Sc.D., Biostatistics, Harvard University, 1995
M.A., Biostatistics, University of California, Berkley, 1988
B.A., Biology, University of Hawaii, Manoa, 1986
Research Interests & Projects
My primary appointment is at the Center for Statistical Consultation and Research where I do statistical consulting for the University of Michigan faculty, staff, and graduate students, collaborate on research proposals, and offer workshops. My main collaborators are from the Health Services Research and Development Department at the Veterans Administration Hospital. Naturally, my current research efforts are in the fields of decision analyses, outcomes research, health services research, and various telemedicine research. My recent collaborative work includes evaluation of health burden in women with breast hypertrophy and development of an automated risk-adjusted mortality model for intensive care unit using a large national database. I also work with a radiation oncologist to compare disease specific as well as general quality of life in head and neck cancer patients treated with different types of radiation therapy. I am also interested in cost-effectiveness analyses of various diagnostic modalities.
Selected Publications
Kim SYK, Appelbaum PS, Kim HM, Wall IF, Bourgeois J, Frankel B, Hails K, Rundell J, Seibel K, Karlawish J. (Accepted). Variability of Judgments of Capacity: Experience of Capacity Evaluators in a Study of Research Consent Capacity Psychosomatics.
Kales HC, Zivin K, Kim HM, Valenstein V, Chiang C, Ignacio R, Ganoczy D, Cunningham F, Schneider LS, Blow FC. (Accepted). Trends in Antipsychotic Use in Dementia 1999-2007 Archives of General Psychiatry.
Kim HM, Eisenberg D, Ganoczy D, Hoggatt KJ, Austin KL, Downing K, McCarthy J, Ilgen MA, Valenstein M. (2010). Examining the Relationship Between Clinical Monitoring and Suicide Risk Among Patients with Depression: Matched Case-Control Study and Instrumental Variable Approaches Health Services Research 1205-26.
Feng FY, Kim HM, Lyden TH, Haxer MJ, Worden FP, Feng M, Moyer JS, Prince ME, Carey TE, Wolf GT, Bradford CR, Chepeha DB, Eisbruch A. (2010). Intensity-Modulated Chemoradiotherapy Aiming to Reduce Dysphagia in Patients with Oropharyngeal Cancer: Clinical and Functional Results Journal of Clinical Oncology 2732-8.