Faculty Profile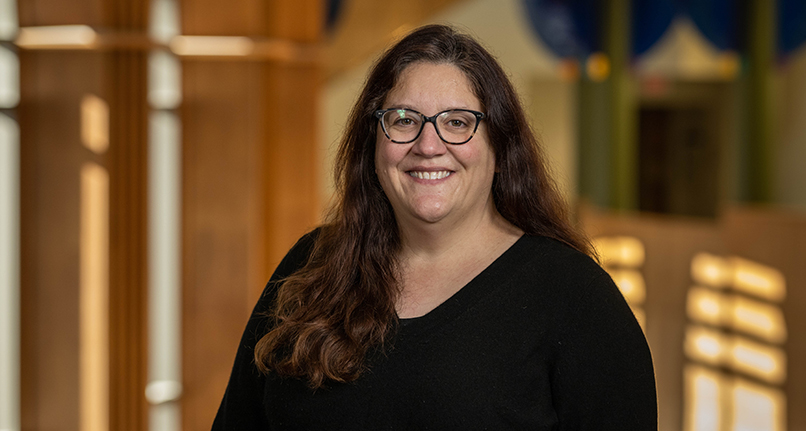 Elizabeth J. King, PhD, MPH
Associate Professor, Health Behavior and Health Education
Associate Professor of Global Public Health
Director of the Center for Russian, East European and Eurasian Studies
As a global health scholar, Dr. King studies women's health, gender-equitable access to prevention and health care services, and disparities in engagement in HIV care and treatment. Dr. King utilizes multidisciplinary approaches, qualitative inquiry, mixed-methods study designs, and community-based participatory methodologies. Through her research, Dr. King aims to explore access to health care services (e.g. HIV prevention and treatment, sexual and reproductive health services, and substance use programs); elucidate the social processes (e.g. gender norms, stigma, and discrimination) that marginalize populations from these services; and identify opportunities for intervention. She has research experience in Russia, Kazakhstan, Serbia, Ethiopia, Ukraine, and Uganda. On a broader level, Dr. King is interested in the promotion of a human rights-based approach to HIV testing and treatment policies, globalization and health, and in the influence of global policies and funding on public health, particularly in Eastern Europe and Central Asia.
NIMH T-32 Postdoctoral Fellowship, Yale University, 2010-2013
PhD, University of North Carolina at Chapel Hill, 2010
MPH, Yale University, 2005
BA, University of Kansas, 2000
Research Interests:
global health
women's health
HIV/AIDS
gender-based violence
sexual and reproductive health
stigma and health
social and political determinants of health
Research Projects:
King's main program of research is focused on engagement in HIV treatment and care. Two examples of this are with efforts to improve postpartum engagement in HIV treatment across multiple sites in Russia and to increase adherence to antiretroviral treatment in Kazakhstan.
A second area of interest is the study of gender-related factors influencing health service utilization among women who inject drugs, primarily in Eastern Europe.
King has conducted research on the health and safety among female sex workers in global settings, for example in Ethiopia.
King is involved in multidisciplinary research on the COVID-19 pandemic, including how politics and public health intersect to influence the spread of the virus and also vaccine equity across the globe, assessing and explaining vaccine hesitancy in Russia, and the COVID recovery process (including a qualitative study among people experiencing long COVID symptoms) in Michigan.
King EJ, Yakovleva A, Lisecki S, Shastina E, Sukhova N, Titina E, Legchilova D, Evdokimova I, Godunova J. Social support and postpartum adherence to HIV treatment: a community-based participatory research study in Russia. European Journal of Public Health 31(1): 63-67. 2021.
https://doi.org/10.1093/eurpub/ckaa133
Greer SL, King EJ, Masaard da Fonseca, Peralta-Santos A. Coronavirus Politics: The comparative politics and policy of COVID-19. University of Michigan Press. 2021
https://library.oapen.org/handle/20.500.12657/48284
King EJ and Dudina VI. COVID-19 in Russia: Should we expect a novel response to the novel coronavirus? Global Public Health 16(8-9): 1237-1250. 2021. https://doi.org/10.1080/17441692.2021.1900317
Lisecki SR, Solomon S, Kassa G, King EJ. Factors associated with recent HIV testing uptake and HIV-positive serostatus among female sex workers in Addis Ababa, Ethiopia. Global Public Health. 17(3): 431-443, 2022.
https://doi.org/10.1080/17441692.2020.1868015
King EJ, Alexandrova O, Batluk J, Shaboltas. Gender-related factors that influence uptake of HIV services in women who inject drugs: a community based qualitative study in St. Petersburg Russia. The Lancet Global Health 8(Suppl.1): S11
https://doi.org/10.1016/S2214-109X(20)30152-2
King EJ, Dudina VI, Dubrovskaya. 'You feel sick, you get sick, you still keep going': Central Asuan female labour migrants' health in Russia. Global Public Health 15(4): 544-557. https://doi.org/10.1080/17441692.2019.1701060
View full list of publications at https://www.ncbi.nlm.nih.gov/myncbi/1jC4syddhZR50/bibliography/public/ or
https://scholar.google.com/citations?user=lkyCEdYAAAAJandhl