Faculty Profile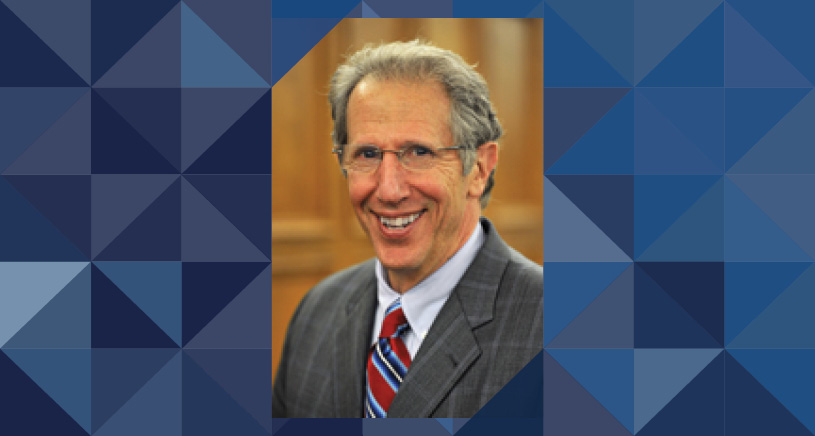 Richard L. Lichtenstein, PhD
S. J. Axelrod Collegiate Professor of Health Management and Policy
Associate Professor, Department of Health Management and Policy
1415 Washington Heights
M3124 SPH II
Ann Arbor, Michigan 48109-2029
Richard Lichtenstein, PhD, is the S. J. Axelrod Collegiate Professor of Health Management and Policy. He received both his MPH and PhD from the University of Michigan in medical care organization, and a B.S. from Cornell University in industrial and labor relations.
Dr. Lichtenstein's research interests include: Community-Based Participatory Research; Racial and ethnic disparities in health; Barriers to health insurance coverage for low-income children; The effects of discrimination on access to health care; and, efforts to increase diversity in the health workforce.
Dr. Lichtenstein is the past director of the University of Michigan Summer Enrichment Program in Health Management, an internship program for undergraduate students interested in eliminating health disparities. Dr. Lichtenstein is on the Board of Directors of the Neighborhood Service Organization in Detroit and of the Corner Health Center in Ypsilanti, MI. He is also a trustee of two Voluntary Employee Beneficiary Associations (VEBAs), which provide health benefits to groups of retirees. Dr. Lichtenstein formerly was Associate Dean for Academic Affairs at the University of Michigan School of Public Health.
PhD, Medical Care Organization, University of Michigan, 1981
MPH, , University of Michigan, 1970
B.S., Industrial and Labor Relations, Cornell University, 1968
Dr. Lichtenstein is currently the co-principal investigator of the Detroit Community-Academic Urban Research Center (URC). His research focuses on access to care for low income and uninsured populations. He led a community-based, participatory research project to enroll uninsured children from Detroit in Medicaid. He is also interested in issues related to the diversity of the health care workforce, the effects of discrimination on access to health care, and, in the performance of multidisciplinary health care teams.
Israel BA,Coombe CM, Cheezum ReR, Schulz AJ, McGranaghan R, Lichtenstein R, et al. (2010). Community-based participatory research: A capacity building approach for policy advocacy aimed at eliminating health disparities. American Journal of Public Health 2094-2102.
Izumi, BT.,Schulz, AJ., Israel, BA., Reyes, AG., Martin, J., Lichtenstein, RL., Wilson, C & Sand, SL. (2010). The one-pager: A practical policy advocacy tool for translating community-based participatory research into action. Progress in Community Health Partnerships 141-147.
Lantz, PM, Lichtenstein, R, and Pollack, HA." (September, 2007). "Health Policy Approaches to Vulnerable Populations:The Limits of Medicalization." Health Affairs 1253-1257.
Israel, BA., Krieger, J, Vlahov D., Ciske S., Foley M., Fortin P., Guzman,JR., Lichtenstein R.,McGranaghan R., Palermo, A., and Tang, G. " (2006). Challenges and Facilitating Factors in Sustaining Community-Based Participatory Research Partnerships: Lessons Learned from the Detroit, New York City and Seattle Urban Research Centers Journal of Urban Health 981-1182.
Wells, R, Jinnett, K., Alexander, JA , Lichtenstein, RL, et al." (2006). Team Leadership and Patient Outcomes in US Psychiatric Treatment Settings Social Science and Medicine 1840-1852.
Lichtenstein, R. (2005). Promoting Diversity in Health Management: The University of Michigan Experience. Journal of Health Administration Education 251-282.
Lopez, E. D. S., Lichtenstein, R., Lewis, A. T., et al. (2005). Drawing from Freirian Empowerment Methods to Develop and Use Innovative Learning Maps: Increasing Enrollment of Uninsured Children on Detroit's Eastside Health Promotion Practice.
Lichtenstein, R., Alexander, JA., McCarthy, J and Well, R (2004). Status Differences in Cross-Functional Teams: Effects of Individual Member Participation, Job Satisfaction and Intent to Quit Journal of Health and Social Behavior 322-335.
Bowie, J., Eng, E., and Lichtenstein, R. (2009). A Decade of Postdoctoral Training in CBPR and Dedication to Thomas A. Bruce Editorial . Progress in Community Health Partnerships: Research, Education and Action 267-270.
Lichtenstein, R., Banaszak-Holl, J., Calloway, J. et al. (2006). Training Welfare Caseworkers in Service Excellencee: Increasing Children's Medicaid Coverage In (Ed.) The Journal of Health Care for the Poor and Underserved 486-492.