Faculty Profile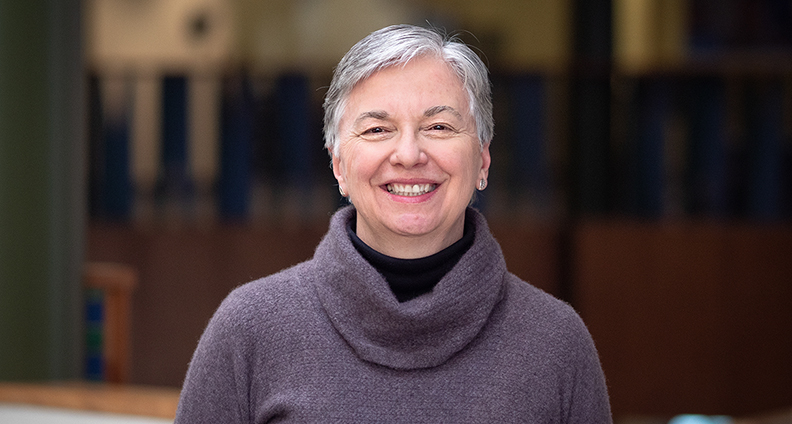 Rita Karen Loch-Caruso, PhD
Professor Emerita, Toxicology
Professor Emerita, Program in the Environment
Dr. Loch-Caruso is a toxicologist with an emphasis in female reproductive toxicology. As Professor Emerita, she remains active consulting on current research projects and working to improve environmental health protections in the local community. Prior to retirement, her research focused on mechanisms by which exposures to environmental contaminants and bacteria contribute to risk for adverse pregnancy outcomes such as premature birth. Her most recent work investigated the placenta and related gestational tissues as toxicant targets. She introduced and taught the first undergraduate course in toxicology at the University of Michigan for about 20 years prior to retirement.
PhD, University of Cincinnati, 1982
BS, University of Cincinnati, 1976
BA, University of Cincinnati, 1976
Research Interests:
Reproductive toxicology, preterm birth, placenta as toxicant target, trichloroethylene, 1,4-dioxane, drinking water contaminants.
Research Projects:
Loch-Caruso continues collaborations with colleagues in the School of Public Health on projects investigating disrupted placental function as a mechanism of adverse pregnancy outcomes such as preterm birth, particularly in response to environmental chemical contaminants and bacteria.
Loch-Caruso works with citizens and regulatory entities on environmental health protections related to contaminated drinking water. A particular local project involves groundwater contamination with 1,4-dioxane.
Harris SM, Bakulski KM, Dou J, Houskamp E, Scheeres EC, Schellenboom E, Harlow O, Loch-Caruso R, Boldenow E. The trichloroethylene metabolite S-(1,2-dichlorovinyl)-l-cysteine inhibits lipopolysaccharide-induced inflammation transcriptomic pathways and cytokine secretion in a macrophage cell model. Toxicol In Vitro. 2022 Oct;84:105429. doi: 10.1016/j.tiv.2022.105429. Epub 2022 Jul 8. PMID: 35811015.
Elkin ER, Su AL, Kilburn BA, Bakulski KM, Armant DR, Loch-Caruso R. Toxicity assessments of selected trichloroethylene and perchloroethylene metabolites in three in vitro human placental models. Reprod Toxicol. 2022 Apr;109:109-120. doi: 10.1016/j.reprotox.2022.03.003. Epub 2022 Mar 16. PMID: 35304307; PMCID:
PMC9107309.
Elkin ER, Bakulski KM, Colacino JA, Bridges D, Kilburn BA, Armant DR, Loch-Caruso R. Transcriptional profiling of the response to the trichloroethylene metabolite S-(1,2-dichlorovinyl)-L-cysteine revealed activation of the eIF2a/ATF4 integrated stress response in two in vitro placental models. Arch Toxicol. 2021 May;95(5):1595-1619. doi: 10.1007/s00204-021-03011-5. Epub 2021 Mar 16. PMID: 33725128; PMCID: PMC7961173.
Harris SM, Boldenow E, Domino SE, Loch-Caruso R. Toxicant Disruption of Immune Defenses: Potential Implications for Fetal Membranes and Pregnancy. Front Physiol. 2020 May 29;11:565. doi: 10.3389/fphys.2020.00565. PMID: 32547423; PMCID: PMC7272693.
Elkin ER , Harris SM , Su AL , Lash LH , Loch-Caruso R . Placenta as a target of trichloroethylene toxicity. Environ Sci Process Impacts. 2020 Mar 1;22(3):472-486. doi: 10.1039/c9em00537d. Epub 2020 Feb 5. PMID: 32022077;
PMCID: PMC7103546.
Elkin ER, Bridges D, Harris SM, Loch-Caruso RK. Exposure to
Trichloroethylene Metabolite S-(1,2-Dichlorovinyl)-L-cysteine Causes Compensatory Changes to Macronutrient Utilization and Energy Metabolism in Placental HTR-8/SVneo Cells. Chem Res Toxicol. 2020 Jun 15;33(6):1339-1355. doi: 10.1021/acs.chemrestox.9b00356. Epub 2020 Jan 30. PMID: 31951115; PMCID:
PMC7299793.
Email: rlc@umich.edu
Office (Cecelia Young, secretary): 734-764-0523
Fax: 734-936-7283

Address: 6643 SPH
1415 Washington Heights
Ann Arbor, Michigan 48109-2029