Faculty Profile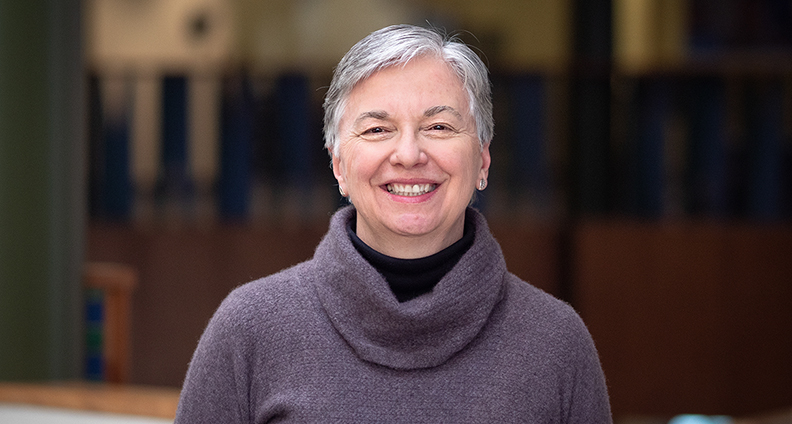 Rita Loch-Caruso, Ph.D.
Professor, Environmental Health Sciences
Professor, Program in the Environment, LS&A
M6108 SPH II
1415 Washington Heights
Ann Arbor, Michigan 48109-2029
Professional Summary
Rita Loch-Caruso is a toxicologist with a research focus in female reproductive toxicology and, in particular, mechanisms of toxicity related to adverse pregnancy outcomes such as premature birth. In addition to university-related activities, she has served on numerous local, state and national committees including the City of Ann Arbor Environmental Commission, NIH grant review panels, and the Institute of Medicine Committee on Understanding Premature Birth and Assuring Healthy Outcomes.
She is a participating faculty member in the Environmental Toxicology, Reproductive Sciences, Pharmacological Sciences, and Cellular and Molecular Basis of Systems and Integrative Biology graduate and postdoctoral training programs.
Courses Taught
ENVIRON 310: Environmental Chemicals and Disease
Education
Ph.D., Toxicology, University of Cincinnati, 1982
B.A., Psychology, University of Cincinnati, 1976
B.S., Biology, University of Cincinnati, 1976
Research Interests & Projects
Only recently has attention, and scarce at that, been given to the potential role that environmental chemicals may play in the rising rates of birth complications such as preterm birth, prolonged or dysfunctional parturition, and uterine atony. Dr. Loch Caruso's laboratory has shown how several environmentally persistent toxicants, such as lindane, PCBs and DDT, modify uterine, placental and amnion functions that regulate parturition. Her research investigations include molecular, biochemical, cellular, tissue and whole animal approaches.
PCB Effects on Uterine Muscle
Sponsor: Michigan State University Superfund/NIH

This project is investigating mechanisms by which PCBs disrupt uterine muscle function, including disruption of intracellular calcium homeostasis, membrane potential, oxidative stress and gap junction proteins.
Elizabeth Crosby Research Award
Sponsor: NSF ADVANCE Project, University of Michigan

This award provides support for preliminary experiments investigating 1) a 50 kDa iPLA2-related protein, recently identified by us in rat uterus and human amnion, and its role in stimulation of late gestation uterus by certain environmental contaminants; and 2) the role of toxicant-induced oxidative stress modulation of myometrial gap junctions as a mechanism of disruption of uterine contraction.
Selected Publications
Ferguson K.K,, D.E. Cantonwine, L.O. Rivera-González, R. Loch-Caruso, B. Mukherjee, L.V. Anzalota Del Toro, B. Jiménez-Vélez, A.M. Calafat, X. Ye, A.N. AlshawabkehN, J.F. Cordero and J.M., Meeker (2014). Urinary phthalate metabolite associations with biomarkers of inflammation and oxidative stress across pregnancy in Puerto Rico. Environmental Science and Technology 7018-25.
Mao X, S. Yuan, N. Fallahpour, A. Ciblak, J. Howard I. Padilla, R. Loch-Caruso and A.N. Alshawabkeh (2012). Electrochemically induced dual reactive barriers for transformation of TCE and mixture of contaminants in groundwater. Environmental Science and Tehcnology 12003-11.
Mao, X., Ciblak, A., Baek, K., Amiri, M., Loch-Caruso, R., Alshawabkeh, A.N. (2012). Optimization of electrochemical dechlorination of trichloroethylene in reducing electrolytes. Water Research 1847-1857.