Faculty Profile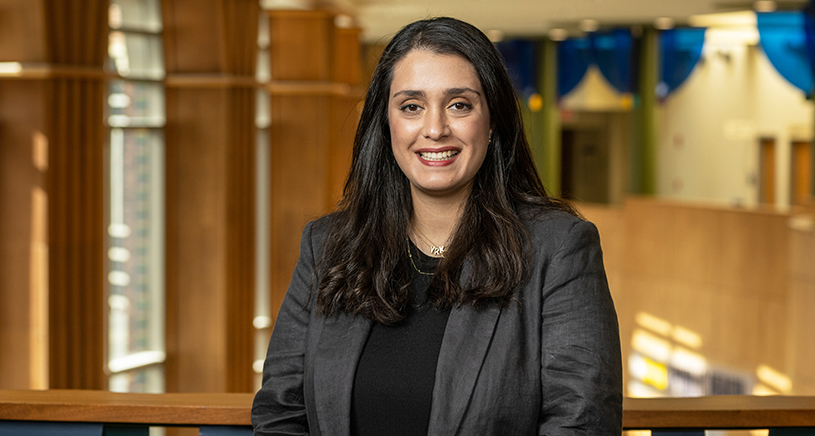 Roshanak Mehdipanah, PhD, MS
Associate Professor, Health Behavior and Health Education
Dr. Mehdipanah's research focuses on urban health including urban renewal, gentrification and their impacts on health inequities. She is particularly interested in examining the health impacts of housing policies. She specializes in innovative research methods including realist evaluations and concept mapping to develop conceptual frameworks linking complex interventions to health. Dr. Mehdipanah is the co-lead for the Public Health IDEAS for Creating Healthy and Equitable Cities and the Director of the Housing Solutions For Health Equity initiative.
PhD, University of Pompeu Fabra, Barcelona, Spain, 2014
MS, University of Waterloo, Waterloo, Canada, 2010
HBS, University of Toronto, Toronto, Canada, 2008
Research Interests:
urban health
built environment
housing
gentrification
health inequities.
Research Projects:
Mehdipanah's research in Detroit explores the impact of housing programs on the stability and health of residents.
Mehdipanah's research focuses on the intersection of housing, race, age, and socio-economic status.
Mehdipanah has collaborations in Spain to examine the impact of urban revitalization efforts on health and health inequities.
Mehdipanah R, Briceno EM, Heeringa SG, Gonzales X, Levine DA, Langa KM, Garcia N, Longoria R, Chang W, Morgenstern LB. (2022) Neighborhood disadvantage and dementia: Does where you live matter? AJPM, 63(4), 574-581
Mehdipanah R, Eisenberg A, Dewar M. Threats to and opportunities for low-income homeownership, housing stability, and health: Protocol for the Detroit 2017 Make-It-Home evaluation study. PLOS One
Bushman G, Mehdipanah R (2021) Housing and health inequities during COVID-19: Findings from the national Household Pulse Survey. Journal of Epidemiology and Community Health. doi:10.1136/jech-2021-216764
Koeman J, Mehdipanah R (2021) Prescribing Housing: A scoping review of health system efforts to address housing as a social determinant of health. Population health management. 24(3), 316-321
Mehdipanah R (2020) Housing as a determinant of COVID-19 inequities. American Journal of Public Health, 110(9), 1369-1370