Faculty Profile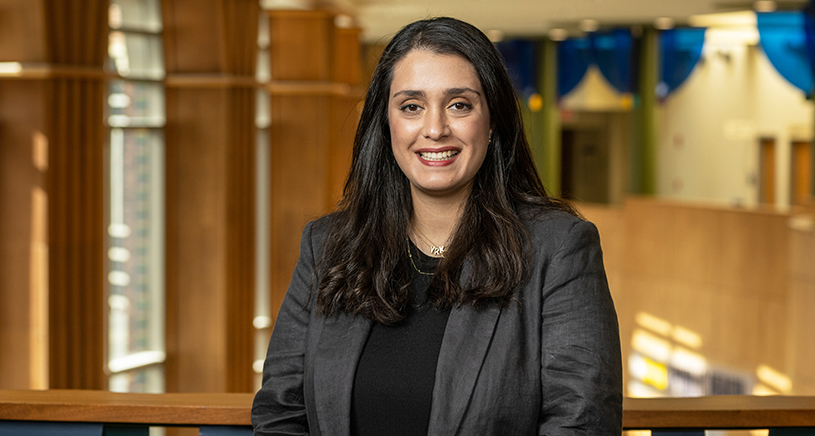 Roshanak Mehdipanah, PhD
Associate Professor of Health Behavior & Health Education
3838 SPH I
1415 Washington Heights
Ann Arbor, MI 48109-2029
Roshanak Mehdipanah is an Assistant Professor in the Department of Health Behavior and Health Education in the School of Public Health. She completed her PhD at the University of Pompeu Fabra, Spain and her M.Sc. from the School of Public Health and Health Systems at the University of Waterloo, Canada. She specializes in innovative research methods including realist evaluations and concept mapping to develop conceptual frameworks linking complex interventions to health. Dr. Mehdipanah has led several projects on housing and health including health evaluations of housing policies on affordability and discrimination within the U.S.A. Prior to joining the faculty in HBHE, Dr. Mehdipanah was an investigator with the SOPHIE project (Evaluating the Impact of Structural Policies on Health Inequalities) funded by the European Union. Within this project, she led a four-year evaluation of an urban renewal policy and its effects on the health and health inequalities in some of Barcelona's neighborhoods. Dr. Mehdipanah's current research portfolio focuses on aspects of urban health including urban renewal, planning, housing and gentrification.
PhD, Biomedicine, University of Pompeu Fabra, Barcelona, Spain. 2014
M.Sc., Public Health and Health Systems, University of Waterloo, Waterloo, Canada. 2010
H.B.Sc., Health Studies & Human Biology, University of Toronto, Toronto, Canada. 2008
Dr. Mehdipanah is interested in the field of built environment, urban design, urban health, public policy, health equity and community development. She specialize in a mixed-methods approach including the usage of developmental and realist evaluation methods.
Mehdipanah R., Marra G., Melis G., Gelormino E. (2017) Urban renewal, gentrification and health equity: a realist perspective. European Journal of Public Health, doi.org/10.1093/eurpub/ckx202
Mehdipanah R., Schulz A.J., Israel B.A., Gamboa C., Rowe Z., Khan M., Allen A. (2017) Urban HEART Detroit: A tool to better understand and address health equity gaps in the city. Journal of Urban Health. doi.org/10.1007/s11524-017-0201-y
Mehdipanah, R., Schulz, A. J., Israel, B. A., Mentz, G., Eisenberg, A., Stokes, C., & Rowe, Z. (2017). Neighborhood Context, Homeownership and Home Value: An Ecological Analysis of Implications for Health. International Journal of Environmental Research and Public Health, 14(10), 1098.
Mari-Dell'Olmo M., Novoa A., Camprubi L., Peralta A., Bosch J., Vazquez H., Amat J., Diaz F., Palencia L., Mehdipanah R., Rodriguez-Sanz M., Malmusi D., Borrell C. (2017) Housing policies and health inequalities. International Journal of Health Services; 1-26. PubMed PMID: 28030990
Mehdipanah R., Manzano A., Borrell C., Malmusi D., Rodriguez-Sanz M., Greenhalgh J., Muntaner C., & Pawson R. (2015) Exploring complex causal pathways between urban renewal, health and health inequality using a theory-driven realist approach. Social Science & Medicine. 124:266-274
Mehdipanah R., Rodriguez-Sanz M., Malmusi D., Muntaner C., Diez E., Bartoll X., & Borrell C. (2014) The effects of an urban renewal project on health and health inequalities: A quasi-experimental study in Barcelona. Journal of Epidemiology and Community Health. 68:811-817
Roshanak Mehdipanah in the News