Faculty Profile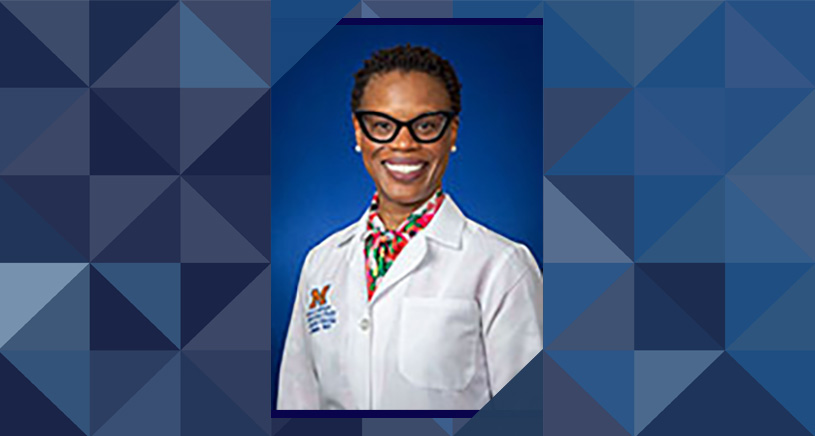 Okeoma Mmeje, MD, MPH
Assistant Professor, Obstetrics and Gynecology
Assistant Professor, Health Behavior and Health Education
Dr. Okeoma Mmeje is an Assistant Professor in the Department Obstetrics and Gynecology at the University of Michigan Medical School. She was recruited as part of the Presidential Admission Scholar program focused on Global HIV/AIDS in 2013. As a physician researcher, she has expertise in reproductive infectious diseases and their impact on at-risk populations. She has evaluated safer conception options for HIV-affected couples in Kenya and Ethiopia and has been evaluating the implementation of expedited partner therapy as a treatment and prevention strategy for sexually transmitted infections amongst at-risk young adults in Michigan. Dr. Mmeje and her collaborators have conducted mixed methods studies engaging healthcare providers and individuals affected by HIV and other sexually transmitted infections. Her projects are focused on understanding the facilitators and barriers to implementing patient-centered initiatives in an effort to influence healthcare decision-making and policy makers. These efforts have resulted in several interdisciplinary collaborations with faculty at the University of Michigan and other institutions, as well as the Michigan Department of Health and Human Services.
Reproductive Infectious Disease Fellowship, University of California, San Francisco, 2013
Certificate, Training in Clinical Research, University of California, San Francisco, 2011
MPH, Health Management and Policy, University of Michigan, 2006
MD, University of Michigan Medical School, 2006
BS, Microbiology and Molecular Genetics, Minor in Women's Studies, University of California, Los Angeles, 2000
Reproductive Health (National and International)
Expedited Partner Therapy (prevention of sexually transmitted infections) as a treatment strategy for at-risk populations
Safer conception in HIV-serodiscordant couples
Prevention of Mother to Child Transmission of HIV
Reproductive Infectious Diseases
Healthcare Management and Policy
Jamison, C., Chang, T., Mmeje, O. Expedited Partner Therapy: Combating Record High Sexually Transmitted Disease Rates. Am J Public Health. 2018. In press.
Pinsky, A., Steenbergh, K., Boyd, H., Michael, B., Bekele, D., Kobernik, E., Gebremedhin, L., Mmeje, O. Healthcare Provider Attitudes on the Provision of Assisted Reproductive Services for HIV-Affected Couples in Addis Ababa, Ethiopia. Int J Gynaecol Obstet. 2018. Apr;141(1):45-51. doi10.1002/ijgo.12426. Epub 2018 Jan 28. PMID: 29243253.
Mmeje, O., Wallett, S., Kolenic, G., Bell, J. Impact of Expedited Partner Therapy (EPT) Implementation on Chlamydia Incidence in the United States. Sex Transm Infect. 2017 May 17.doi10.1136/sextrans-2016-052887. PMID: 28515200.
Brown, J., Njoroge, B., Akama, E., Breitnauer, B., Leddy, A., Darbes, L., Omondi, R., Mmeje, O. A Novel Safer Conception Counseling Toolkit for the Prevention of HIV: A Mixed Methods Evaluation in Kisumu, Kenya. AIDS Educ Prev. 2016 Dec;28(6):524-538. PMID: 27925487.
Mmeje, O., Njoroge, B., Cohen, C.R., Temmerman, M., Vermund, S., Van der Poel, S. Achieving Pregnancy Safely in HIV-Affected Individuals and Couples: An important strategy to prevent HIV transmission from Mother-to-Child and Between Sexual Partners. J Acquir Immune Defic Syndr. 2015 Dec 1;70(4):e155-9. doi: 10.1097/QAI.0000000000000814. PMID: 26334740.
Mmeje, O., Chow, J.M., Davidson, L., Shieh, J., Schapiro, J.M., Park, I.U. Discordant Syphilis Immunoassays in Pregnancy: Perinatal Outcomes and Implications for Clinical Management. Clin Infect Dis. 2015 Oct 1;61(7):1049-53. doi: 10.1093/cid/civ445. Epub 2015 Jun 10. PMID: 26063719.
Mmeje, O., van der Poel, S., Workneh, M., Njoroge, B., Bukusi, E., Cohen, C.R. Achieving pregnancy safely: perspectives on timed vaginal insemination among HIV-serodiscordant couples and healthcare providers in Kisumu, Kenya. AIDS Care 2015; 27(1):10-6. doi:10.1080/09540121.2014.946385. Epub 2014 Aug 8. PMID: 25105422.
Mmeje, O., Coleman, J. Concurrent Patient-Partner Therapy in Pregnancy: An Alternative to Expedited Partner Therapy? Sex Transm Dis. Sept 2012, 39 (9):665-570. doi: 10.1097/OLQ.0b013e318259f5a4. PMID: 22902661.
Mmeje, O., Cohen, C., Cohan, D. Evaluating Safer Conception Options for HIV-Serodiscordant Couples (HIV-Infected Female/HIV-Uninfected Male): A Closer Look at Vaginal Insemination. Infect Dis Obstet Gynecol. 2012:587-651. doi: 10.1155/2012/587651. Epub 2012 Aug 8. PMID: 22927714.
Email: ommeje@umich.edu

Address: Obstetrics and Gynecology
1500 E. Medical Center Dr.
L4000 Women's
Ann Arbor MI 48109-5276