Faculty Profile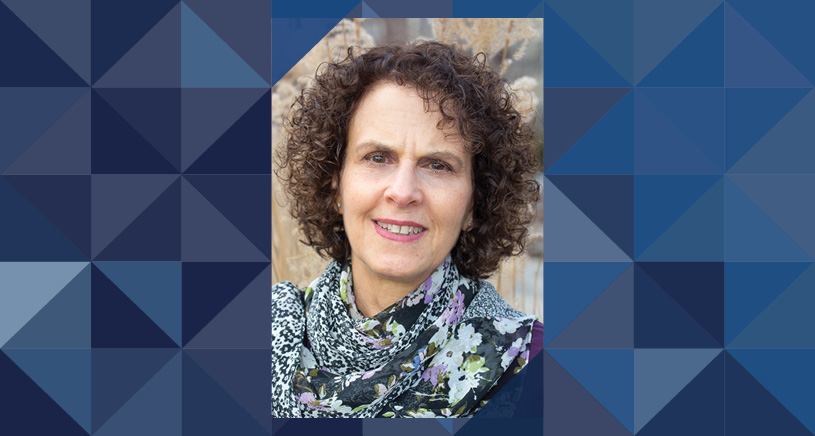 Eve D. Mokotoff, MPH
Managing Director, HIV Counts
Professional Summary
Eve Mokotoff is the Managing Director of HIV Counts. Ms. Mokotoff is widely recognized as a national expert on HIV surveillance. She has authored three book chapters on HIV surveillance methods and consults on the topic nationally and internationally. Prior to founding this firm she started the AIDS Surveillance Program in Detroit for the State of Michigan in 1986. Since then the Michigan program grew to include over 25 staff in two cities who conduct HIV surveillance, HIV incidence and resistance surveillance as well as electronic laboratory reporting and behavioral and clinical surveillance. The Michigan program gained a reputation for being one of the best in the country and is looked to for mentoring staff in other states. After almost 27 years she left the State of Michigan to found HIV Counts. In recognition of the work she does with both UM SPH faculty and students she was appointed adjunct lecturer in 2006.
Education
MPH, Epidemiology, University of Michigan, 1981
B.A., Zoology, University of Wisconsin, 1977
Research Interests & Projects
Ms. Mokotoff's chief interests are in the area of 1) efficiently collecting relevant surveillance data and 2) making HIV surveillance data useful to and used by community organizations as well as programs directed at prevention of HIV transmission as well as care of persons living with HIV/AIDS. In 2003 she organized the HIV Surveillance Coordinators in the rest of the United States into a Workgroup within the national Council of State and Territorial Epidemiologists (CSTE) and continues to develop national leadership among HIV Surveillance Coordinators. Current activities include co-authoring an MMWR article changing the case definition and classification system for HIV infection and providing technical assistance to the Stigma Index and "Data to Care" - Using HIV Surveillance Data for Linkage and Re-engagement to Care and consulting with CDC, John Snow, Inc., CSTE and NASTAD (National Alliance of State and Territorial AIDS Directors) to further HIV surveillance nationally and internationally. She is a reviewer for several journals including Public Health Reports, JAMA and the American Journal of Preventive Medicine. She has published in numerous journals and presented to groups as varied as national CDC expert consultations, prevention planning councils, community members and the National Medical Association.
Selected Publications
Selik, R.S., Mokotoff, E.D., Branson, B., Owens, M.S., Whitmore, S., Hall, H.I. (Under Review). Revised Surveillance Case Definition for HIV Infection-United States. Morbidity and Mortality Weekly Report. .
Mokotoff, E.D., Gibson, J.J. (In Press). Methods for HIV Surveillance in the United States In Editors: Mikanatha N, Iskander J. Wiley-Blackwell, London, United Kingdom. (Ed.) Chapter XX in Concepts and Methods in Infectious Disease Surveillance. .
Mokotoff, E.D., Shouse, R.L. (May, 2013). Surveillance for HIV/AIDS in the United States. In Editors: Mikanatha, N., Lynfield, R., Van Beneden, C.A., deValk, H. (Ed.) Chapter 20 in Infectious Disease Surveillance Second Edition. . Wiley-Blackwell Publishers
Mokotoff, E.D. (May 11, 2011). Book Review of African Americans and HIV/AIDS: Understanding and Addressing the Epidemic. Edited by Donna Hubbard McCree, Kenneth Terrill Jones, and Ann O'Leary. JAMA 1914-1915.
Mokotoff, E.D., Glynn, M.K. (2007). Surveillance for HIV/AIDS in the United States. In Editors: Mikanatha, N., Lynfield, R., Van Beneden, C.A., deValk, H. (Ed.) Chapter 16 in Infectious Disease Surveillance. . Blackwell Publishers
Hall, H.I., Mokotoff, E.D. (2007). Setting Standards and an Evaluation Framework for Human Immunodeficiency Virus/Acquired Immunodeficiency Syndrome Surveillance. Journal of Public Health Management Practice 519-523.
Sullivan, Patrick S., Karon, John M., Malitz, Faye E., Broyles, Stephanie, Mokotoff, Eve D., Buskin, Susan E., Fleming, Patricia L. (2005). A Two-Stage Sampling Method for Clinical Surveillance of Individuals in Care for HIV Infection in the United States. Public Health Reports 230-239.
Montgomery J.P., Mokotoff, E.D., Gentry, A.C., Blair, J.M. (December 2003). The Extent of Bisexual Behavior in HIV-infected Men and Implications for Transmission to their Female Sex Partners AIDS Care 829-837.
Schmidt, M.A., Mokotoff, E.D. (May-June 2003). Improving the Characterization of HIV Transmission. Public Health Reports 197-204.
Professional Affiliations
Council of State and Territorial Epidemiologists
American Public Health Association