Faculty Profile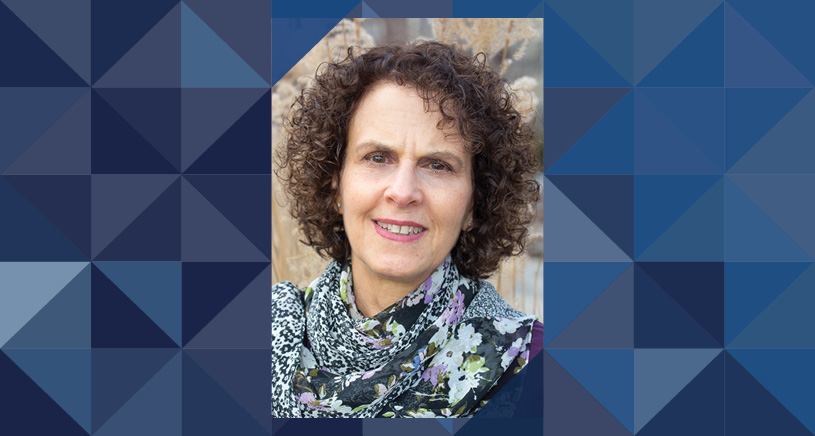 Eve Mokotoff, MPH, has worked in the field of HIV, focused on collecting and using HIV surveillance data for prevention and care for over three decades. Until 2012 she was located at the Detroit Health Department while working for the state of Michigan's public health department guiding the state's HIV surveillance program. Since 2012 she has worked as a consultant and provided technical assistance to over 30 health departments on various topics including security and confidentiality of HIV data, Data to Care, HIV Cluster Detection and Response, and identifying evidence-based interventions. She has been on the Board of Directors of Unified, HIV Health and Beyond since 2013 and was its Board Chair 2019-2021. She has been Adjunct Faculty since 2006, working with UM faculty and students.
MPH, Epidemiology, University of Michigan, 1981
BA, Biology, University of Wisconsin, 1977
Research Interests:
Ms. Mokotoff's chief interest is efficiently collecting relevant surveillance data and making HIV surveillance data useful to and used by community organizations, as well as programs directed at prevention of HIV transmission and care of persons living with HIV.

Research Projects:
Recent projects include leading a team to write a national Technical Assistance Plan and Toolkit for CDC to support health departments develop HIV cluster response programs and leading two teams to provide Technical Assistance to 13 health departments to support development of their Data to Care programs.
Mokotoff ED, Ruth, KG, Benbow, ND, et al. Data to Care: Lessons Learned from Delivering Technical Assistance to 20 Health Departments. J Acquir Immune Defic Syndr; Volume 82, Supplement 1, September 1, 2019

Mokotoff ED, Gibson JJ Methods for HIV Surveillance in the United States. Chapter 13 in Concepts and Methods in Infectious Disease Surveillance. Editors: Mikanatha N, Iskander J. Wiley-Blackwell, London, United Kingdom. November 2014

Selik RS, Mokotoff ED, Branson B, Owen SM, Whitmore S, Hall, HI. CDC. 2014 Revised Surveillance Case Definition for HIV Infection- United States. MMWR, April 11, 2014 / 63(RR03);1-10

Volz EM, Ionides I, Romero-Severson EO, Brandt MG, Mokotoff ED, Koopman JS. (2013). HIV-1 Transmission during Early Infection in Men Who Have Sex with Men: A Phylodynamic Analysis. PLoS Med

Mokotoff, E.D., Shouse, R.L. (May, 2013). Surveillance for HIV/AIDS in the United States. In Editors: Mikanatha, N., Lynfield, R., Van Beneden, C.A., deValk, H. (Ed.) Chapter 20 in Infectious Disease Surveillance Second Edition. Wiley-Blackwell Publishers

Mokotoff, E.D. (May 11, 2011). Book Review of African Americans and HIV/AIDS: Understanding and Addressing the Epidemic. Edited by Donna Hubbard McCree, Kenneth Terrill Jones, and Ann O'Leary. JAMA 1914-1915

Mokotoff, E.D., Glynn, M.K. (2007). Surveillance for HIV/AIDS in the United States. In Editors: Mikanatha, N., Lynfield, R., Van Beneden, C.A., deValk, H. (Ed.) Chapter 16 in Infectious Disease Surveillance Blackwell Publishers

Hall, H.I., Mokotoff, E.D. (2007). Setting Standards and an Evaluation Framework for Human Immunodeficiency Virus/Acquired Immunodeficiency Syndrome Surveillance. Journal of Public Health Management Practice 519-523

Sullivan, Patrick S., Karon, John M., Malitz, Faye E., Broyles, Stephanie, Mokotoff, Eve D., Buskin, Susan E., Fleming, Patricia L. (2005). A Two-Stage Sampling Method for Clinical Surveillance of Individuals in Care for HIV Infection in the United States. Public Health Reports 230-239

Montgomery J.P., Mokotoff, E.D., Gentry, A.C., Blair, J.M. (December 2003). The Extent of Bisexual Behavior in HIV-infected Men and Implications for Transmission to their Female Sex Partners AIDS Care 829-837

Schmidt, M.A., Mokotoff, E.D. (May-June 2003). Improving the Characterization of HIV Transmission. Public Health Reports 197-204