Faculty Profile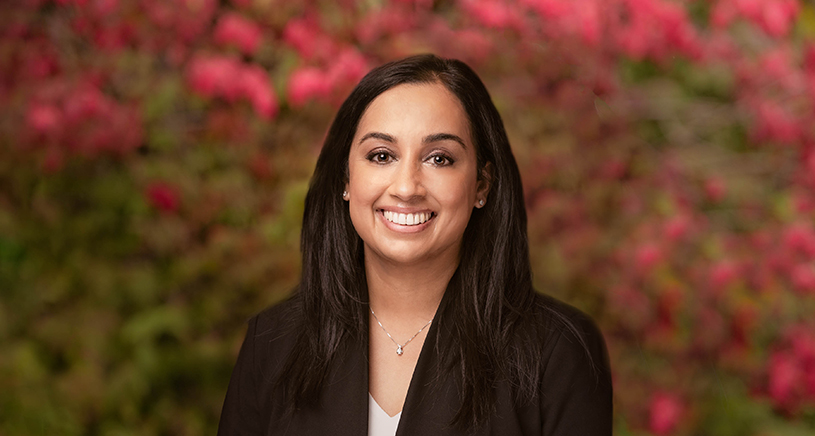 Minal R Patel, PhD, MPH
Associate Chair and Professor, Health Behavior and Health Education
Dr. Patel's research has established her reputation as a scholar at the intersection of social determinants of health and chronic disease. Her work aims to foster partnerships between patients, their providers, and the health care systems in which they interact. Dr. Patel's research can be grouped into two interconnected themes: Financial burden and unmet social determinants of health as factors that influence poor health outcomes; interventions focused on removing access to care barriers, alleviating financial burden and unmet social needs, and supporting chronic disease management. She explores these themes in a wide range of chronic conditions including diabetes, cancer, respiratory diseases, cardiovascular disease, and cancer. Her intervention work prioritizes populations experiencing health inequities. Dr. Patel has a strong track record of stakeholder collaboration in large-scale intervention projects and practice-based teaching, both with community-based, healthcare delivery, and health-serving organizations. The long-term goal of her research program is to improve chronic disease outcomes by addressing both social factors and disease management.
PhD, Health Behavior and Health Education, University of Michigan, 2013
MPH, Health Behavior and Health Education, University of Michigan, 2009
BA, Psychology, University of California, San Diego, 2006
Research Interests:
Chronic disease management, economic burden and financial toxicity, unmet social determinants of health, social and medical care integration, health insurance literacy,
Research Projects:
Dr. Patel is Co-Directs the Social and Behavioral Determinants of Health Core in the Michigan Center for Diabetes and Translational Research
Dr. Patel's research program is situated in The Social Care in Chronic Disease Collaborative
https://www.sccdcollaborative.org/
Funded and ongoing projects focus on:
Measurement and identification of financial toxicity in people managing chronic diseases
Multicomponent interventions that screen for and address unmet social needs alongside chronic disease management in order to improve clinical outcomes
Health insurance, health, and financial literacy, and care navigation in populations experiencing health inequities
Implementation of evidence-based programs through cross-sector collaboration to support chronic disease management
Middle Eastern/North Africarab American health
Patel MR. Social Determinants of Poor Management of Type 2 Diabetes Among the Insured. Curr Diab Rep. 2020 Nov 5;20(11):67.
Patel MR, Tipirneni R, Kieffer EC, Kullgren JT, Ayanian JZ, Chang T, Solway E, Beathard E, Kirch M, Lee S, Clark S, Skillicorn J, Rowe Z, Goold SD. Examination of Changes in Health Status Among Michigan Medicaid Expansion Enrollees From 2016 to 2017. JAMA Netw Open. 2020 Jul 1;3(7):e208776.
Patel MR, Zhang G, Heisler M, Song PXK, Piette JD, Shi X, Choe HM, Smith A, Resnicow K. Measurement and Validation of the COmprehensive Score for financial Toxicity (COST) in a Population With Diabetes. Diabetes Care. 2022 Sep 1:dc220494.
Patel MR, Israel BA, Song PXK, Hao W, TerHaar L, Tariq M, Lichtenstein R. Insuring Good Health: Outcomes and Acceptability of a Participatory Health Insurance Literacy Intervention in Diverse Urban Communities. Health Educ Behav. 2019 Jun;46(3):494-505.
Patel MR, Jagsi R, Resnicow K, Smith SN, Hamel LM, Su C, Griggs JJ, Buchanan D, Isaacson N, Torby M. A Scoping Review of Behavioral Interventions Addressing Medical Financial Hardship. Popul Health Manag. 2021 Dec;24(6):710-721.
Patel MR, Piette JD, Resnicow K, Kowalski-Dobson T, Heisler M. Social Determinants of Health, Cost-related Nonadherence, and Cost-reducing Behaviors Among Adults With Diabetes: Findings From the National Health Interview Survey. Med Care. 2016 Aug;54(8):796-803.