Faculty Profile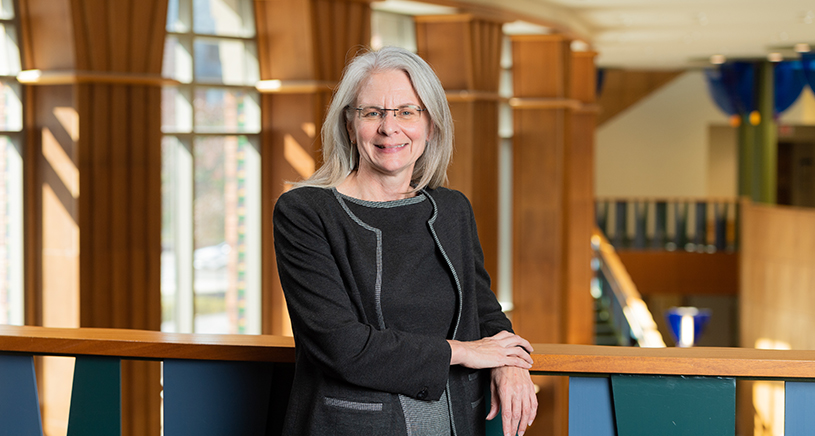 Lisa Prosser, PhD
Professor
Department of Pediatrics and Communicable Diseases
Medical School

Professor, Department of Health Management and Policy
300 North Ingalls 6E14
Ann Arbor, Michigan
Professional Summary
Dr. Prosser's research focuses on comparative and cost-effectiveness of children's health interventions. Her current research focuses on policy-relevant topics concerning the cost-effectiveness of childhood interventions, including influenza vaccination and newborn screening. Her research also seeks to identify new methodologies for valuing health outcomes for comparative and cost-effectiveness analysis in child health policy.
Dr. Prosser's research on the economic impact of influenza vaccination has been used in setting national vaccine policy for children and for prioritizing subgroups in vaccination shortage years. She is a member of the evidence review group for the Advisory Committee on Heritable Disorders in Newborns and Children. Dr. Prosser was the founding decision scientist for the Institute for Clinical and Economic Review. Dr. Prosser also holds adjunct faculty appointments at Harvard Medical School and the Harvard School of Public Health.
Courses Taught
Education
PhD, Health Policy (Concentration: Decision Sciences), Harvard University, 2000
M.S., Technology & Policy, Massachusetts Institute of Technology, 1992
M.S., Management, MIT Sloan School of Management, 1992
B.A., Mathematics (Concentration: Operations Research), Cornell University, 1988
Selected Publications
Prosser, L.A., Rusinak, D., Payne, K., Uyeki, T., Kamimoto, L., Messonnier, M. (Forthcoming). Valuing health across the lifespan: Health state preferences for seasonal influenza illnesses in patients of different ages. Value in Health..
Grosse, S.D., Prosser, L.A., Asakawa, K., Feeny, D. (2010). QALY weights for neurosensory impairments in pediatric economic evaluations: Case studies and a critique. Expert Review of Pharmacoeconomics & Outcomes Research. 293-308.
Perrin, J.M., Knapp, A.A., Browning, M.F., Comeau, A.M., Green, N.S., Lipstein, E.A., Metterville, D.R., Prosser, L.A., Queally, D., Kemper, A.R. (2010). An evidence development process for newborn screening. Genetics in Medicine 131-134.
Prosser, L.A., Kong, C.Y., Rusinak, D., Waisbren, S.E. (2010). Projected costs, risks, and benefits of expanded newborn screening for MCADD. Pediatrics e286-294.
Lieu, T.A., Ray, G.T., Ortega-Sanchez, I.R., Kleinman, K., Rusinak, D., Prosser, L.A. (2009). Willingness-to-pay for a quality-adjusted life-year based on community member and patient preferences for temporary health states associated with zoster. PharmacoEconomics 1005-16.
Professional Affiliations
AcademyHealth
American Society for Health Economists
International Health Economics Association
International Society for Pharmacoeconomics and Outcomes Research
Society for Medical Decision Making