Faculty Profile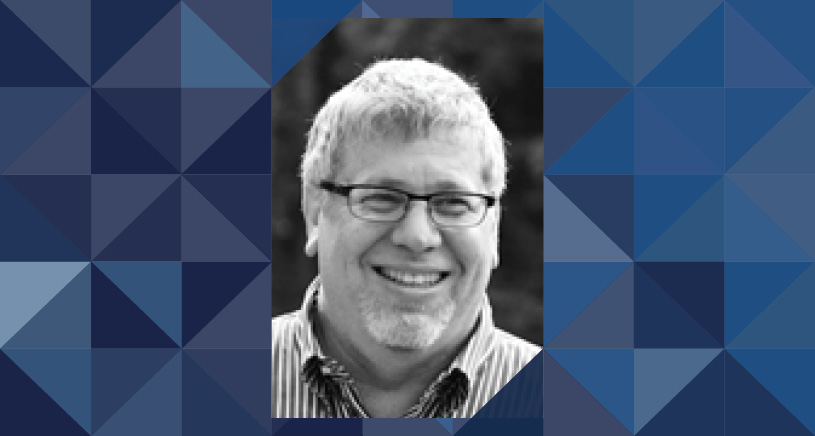 Ken Resnicow, PhD
Irwin Rosenstock Professor of Health Behavior and Health Education at University of Michigan School of Public Health
Professor of Pediatrics in the School of Medicine
Associate Director for Community Engagement and Health Disparities Research at the Unive
Ken Resnicow is the Irwin Rosenstock Professor of Health Behavior and Health Education at University of Michigan School of Public Health and Professor of Pediatrics in the School of Medicine, the Associate Director for Community Engagement and Health Disparities Research at the University of Michigan Rogel Cancer Center, and Chief Scientific Lead at the University's Center for Health Communications Research. His work over the past 30 years has focused on designing and evaluating behavior change programs for a wide range of health behaviors including smoking cessation, weight control, diet and physical activity, effective parenting, medical adherence, cancer screening, organ donation, substance use and youth risk behaviors. Much of his work has involved ethnic/racial and underserved populations. Examples of prior studies include: Eat for Life, an NCI-funded church-based intervention to increase fruit and vegetable intake using Motivational Interviewing and culturally-tailored print/video; Healthy Body Healthy Spirit, an NHLBI-funded intervention to increase physical activity and fruit and vegetable intake among African Americans recruited through Black churches using MI and culturally-tailored print/video; GO GIRLS, an NHLBI-funded study to develop an obesity prevention program for overweight teens using MI; an NIH-funded study to prevent cigarette smoking among South African youth, an NIH-funded study, BMI2, to treat pediatric obesity using Motivational Interviewing working with the American Academy of Pediatrics; BMI3, an NIH study to disseminate the BMI2 program in pediatric practices; and DOT-funded studies in hair salons, churches, and Greek organizations to increase organ donation among African Americans. He has published over 300 peer-reviewed articles and book chapters and has served on numerous advisory panels and review groups. In 2019 he will join the NIH Council for the National Institute for Minority and Health Disparity Research.
In recent years, his work has increasingly entailed novel behavioral tailoring and the incorporation of e-Health technology to enhance the impact of health messages. Examples of these include; a culturally-tailored fruit and vegetable intervention for African Americans, a tailored colorectal cancer screening intervention for African Americans, a violence prevention App for high risk youth in Flint Michigan, weight loss and disease management Apps for members of Aetna Inc, and a smoking cessation App for pregnant smokers in Romania. He has also worked on several studies using community health workers, including current work in faith-based organizations domestically, and Cape Town South Africa and Sao Paulo, Brazil globally. Much of his work, both his interpersonal and electronic interventions, is based on Motivational Interviewing and is influenced by Chaos Theory and Self-Determination Theory.
He has collaborated with researchers in over 25 countries including; South Africa, Australia, Mexico, Brazil, Portugal, Romania, the Ukraine, and the Netherlands and has trained over 1000 health professionals in Motivational Interviewing in both academic and health care delivery settings.
PhD, Health Psychology, Albert Einstein College of Medicine and the Ferkauf Graduate School, 1985
BA, Psychology and Philosophy, Yeshiva College, 1980
Research Interests:
The design and evaluation of health promotion programs for special populations, particularly cardiovascular and cancer prevention interventions for African Americans; understanding the relationship between ethnicity and health behaviors; school-based health promotion programs; substance use prevention and harm reduction and motivational interviewing for chronic disease prevention.
Studies include: Health Body Healthy Spirit, an NHLBI funded intervention to increase physical activity, fruits, and vegetables among African Americans recruited through Black churches using motivational interviewing; GO GIRLS, an NHLBI funded study to develop an obesity prevention program for overweight African American females; Body and Soul, an NIH/ACS collaboration to disseminate proven cancer control interventions using lay health advisors; and a FOGARTY/NIH study to develop smoking prevention programs for South African Youth.
Macy, Michelle and Kandasamy, Deepika and Resnicow, Ken and Cunningham, Rebecca. (2019). Tiny Cargo, Big Deal! Pilot trial of an Emergency Department-based intervention to promote child passenger safety best practices. Academic Emergency Medicine. 26. 10.1111/acem.13687.
Christi A. Patten, Harry Lando, Kenneth Resnicow, Paul A. Decker, Christina M. Smith, Marcelo M. Hanza, Linda Burhansstipanov and Matthew Scott (2018) Developing health communication messaging for a social marketing campaign to reduce tobacco use in pregnancy among Alaska native women, Journal of Communication in Healthcare, 11:4, 252-262, DOI: 10.1080/17538068.2018.1495929
Cross, Donna and Runions, Kevin and Shaw, Threse and Wong, Janice and Campbell, Marilyn and Pearce, Natasha and Burns, Sharyn and Lester, Leanne and Barnes, Amy and Resnicow, Ken. (2019). Friendly Schools Universal Bullying Prevention Intervention: Effectiveness with Secondary School Students. International Journal of Bullying Prevention. 1-13. 10.1007/s42380-018-0004-z.
Ken Resnicow, Kendrin R Sonneville, and Sylvie Naar. "The Heterogeneity of MI Interventions Studies for Treatment of Obesity." Commentary. Pediatrics 142, no. 5 (1/11/2018): 1.
Ken Resnicow, Minal R. Patel, M. Chandler Mcleod, Steven J. Katz, and Reshma Jagsi. Physician attitudes about cost consciousness for breast cancer treatment: Differences by cancer sub-Specialty. Breast Cancer Research and Treatment. 2018 Sep 26. PMID: 30259283
Resnicow K, Teixeira PJ, Williams GC. Efficient Allocation of Public Health and Behavior Change Resources: The "Difficulty by Motivation" Matrix. Am J Public Health. 2017 Jan; 107 (1):55-57. PMID: 27925833