Faculty Profile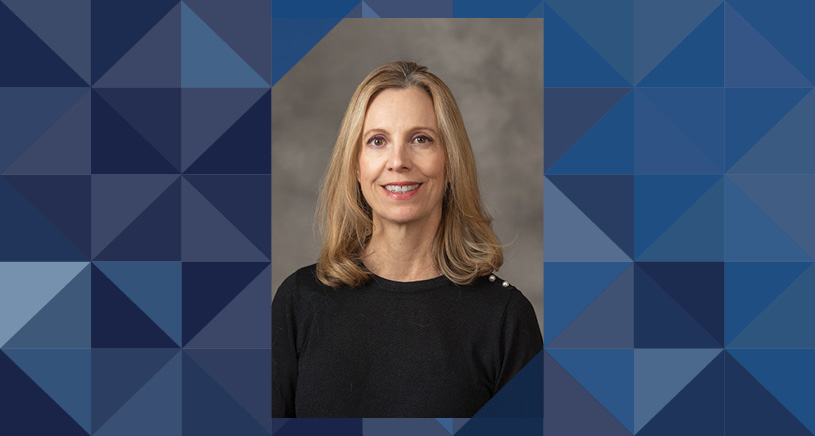 Amy E Rothberg, MD, DABOM
Clinical Professor of Internal Medicine, Division of Metabolism, Endocrinology and Diabetes
Adjunct Professor, Nutritional Sciences
Fellowship Metabolism, Endocrinology and Diabetes, University of Michigan 2009
Residency in Internal Medicine, University of Michigan, 1999
MD, Wayne State University School of Medicine, 1996
BA, Smith College, 1987
Research Interests:
Determining factors that predict successful and cost-effective long-term weight loss, assessing the neurobiopsychosocial adaptations that occur with weight loss, evaluating the impact of weight loss on clinical outcomes including diabetes, pain, reproductive, maternal and fetal health, and health-related quality-of-life, and examining the impact of bringing the "community" to the lifestyle intervention to expand the outreach of the intervention into the at-risk communities.
Research Projects:
Rothberg is the Medical Director of REWIND - a virtual program of intensive behavioral therapy to prevent and "defeat" type 2 diabetes
Rothberg has a multi-investigator NIH funded study examining preconception weight loss on molecular outcomes and fetal/ infant adiposity and growth.
Rothberg has collaborators in several disciplines across campus including in the Departments of Pharmacology studying drug pharmacodynamics and kinetics in individuals with obesity and diabetes before and after weight loss to develop precision drug dosing model, in Kinesiology looking at metabolic adaptations in response to high intensity interval training in individuals with obesity, with Anesthesiology looking at the intersection of pain and obesity.
Rothberg has collaborations with investigators nationally including with neuroscientists at Wayne State University investigating "bottom up" emotional processes and "top down" cognitive control in individuals who maintain or regain weight after weight loss.
Rothberg collaborates with physician scientists in diabetes and obesity internationally on diabetes, obesity, and fertility.
Evans-Hoeker E, Wang Z, Groen H, Cantineau A EP, Thurin-Kjelberg A, ...Rothberg AE, ... Wang R: Dietary and/or physical activity interventions in women with overweight or obesity prior to fertility treatment - Protocol for a systematic review and individual participant data meta-analysis BMJ Open. (Accepted)
Rosenfeld RM, Kelly JH, Agarwal M, Aspry K, Barnett T, ...Rothberg AE..., Karlsen MC: Dietary Interventions to Treat Type 2 Diabetes in Adults with a Goal of Remission: An Expert Consensus Statement from the American College of Lifestyle Medicine American Journal of Lifestyle Medicine https://doi.org/10.1177%2F155982: N/A, 2022
Stubbs A, Harte S, Clauw DJ, Williams DA, McAfee J, Miller N, Brown M, Med CN, Rothberg A, Schrepf A: Early Relationships of a Low-Energy Diet With Symptoms of Fibromyalgia. ACR Open Rheumatol 4(5): 464-469. DOI 10.1002/acr2.11418, 2022. PM35233954
Riddle MC, Cefalu WT, Evans PH, Gerstein HC, Nauck MA, Oh WK, Rothberg AE, le Roux CW, Rubino F, Schauer P, Taylor R, Twenefour D: Consensus Report: Definition and Interpretation of Remission in Type 2 Diabetes. Diabetes Care: 2021. DOI: 10.2337/dci21-0034 PM34462270
Rothberg AE, Herman WH, Wu C, IglayReger HB, Horowitz JF, Burant CF, Galecki AT, Halter JB: "Weight Loss Improves B-Cell Function in People with Severe Obesity and Impaired Fasting Glucose: A Window of Opportunity", J Clin Endocrinol Metab: 2020 Apr 1;105(4):e1621-30. PMID: 31720686 PMCID: PMC7059991 DOI: 10.1210/clinem/dgz189
Isaman DJM, Rothberg AE, Herman WH, "The Effect of Attrition on Reported Diabetes Remission Rates following Roux-en-Y Gastric Bypass: A Sensitivity Analysis", Obes Surg. 2017 Oct 30. doi: 10.1007/s11695-017-2995-9. [Epub ahead of print] PMID: 29086185 PMCID: PMC5927849 DOI: 10.1007/s11695-017-2995-9
Email: arothber@med.umich.edu
Office: 734-936-4375
Fax: 734-936-4375

Address:
24 Frank Lloyd Wright Dr, Lobby C, Domino's Farms
Ann Arbor, MI 48105