Faculty Profile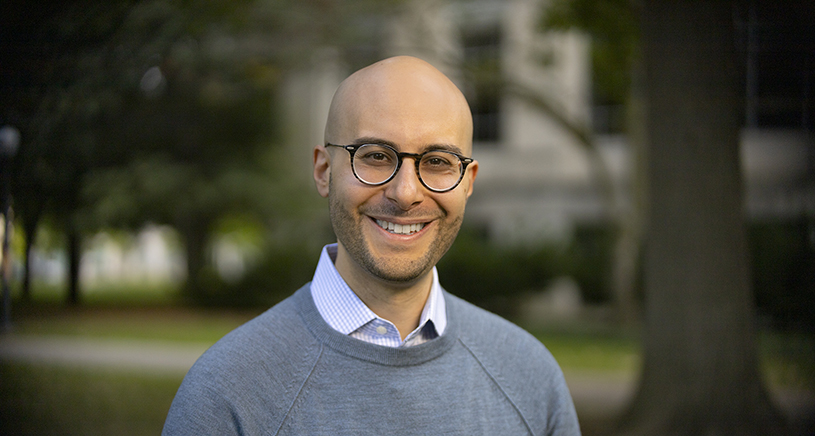 Michael A. Rubyan, PhD, MPH
Clinical Assistant Professor, Health Management and Policy
Dr. Rubyan's health services research focuses on the development and evaluation of interventions that leverage emerging technologies to train members of the healthcare workforce to adhere to guidelines. He also studies how improved health systems science literacy among providers impacts performance. Other emphases of his work include health literacy, provider behavior change, implementation strategies, translation and communication of health services research, community engagement, and improving health system literacy among patients and providers in disadvantaged communities.
PhD, University of Michigan, 2019
MPH, University of Michigan, 2012
BA, University of Michigan, 2010
Provider Behavior Change, Dissemination and Implementation Science, Health Communications, Health Insurance and Payment/Financing, Healchare Reform, Systems and Practice Organization, Community Health Centers, Healthcare Workforce, Public Health Workforce, Community Engagement
Research Projects:
Rubyan's responsive provider behavior change platforms are being developed and evaluated to change provider behavior. Current projects include provider behavior change interventions addressing surgical optimization, stigma related to neonatal opioid withdrawal syndrome, and health literacy in colorectal surgery.
Rubyan has collaborations across hospitals, health systems, and federally qualified health centers to address questions related to workforce and community engagement.
Rubyan's interventions are informed by organization theory and behavior change theory utilizing methodologies from implementation science and decision science.
Research interests are also focused on community engagement research including virtual community engagement, health equity, and health literacy across patients and providers.
Rubyan M, Trinidad MG, Ryan KA, Wang S, Spiroff M, Goold S, Burns J, Calhoun K, Rowe Z, Platt JE. A Conceptual Framework for Clinical and Translational Virtual Community Engagement Research. Journal of Clinical and Translational Science. Forthcoming.
Shuman, CJ, Isaman, DJ, Morgan, ME, Kukora, SK, Rubyan, M, Veliz, PT, and Boyd, CJ. (2022). Validity and reliability of the Modified Attitudes About Drug Use in Pregnancy Scale. Journal of Obstetric, Gynecologic and Neonatal Nursing, 51(3), 324-335.
Patel MR, TerHaar L, Alattar Z, Rubyan M, Tariq M, Worthington K, Pettway J, Tatko J, Lichtenstein R. Use of storytelling to increase navigation capacity around the Affordable Care Act in communities of color. Progress in Community Health Partnerships, 2017.