Faculty Profile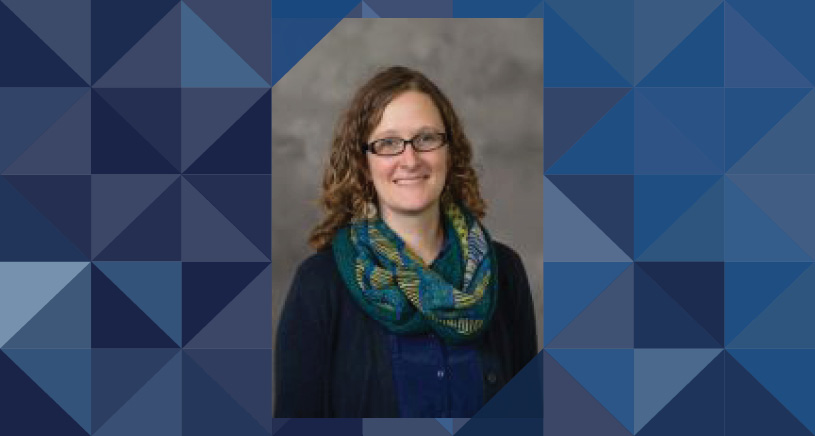 Natalie R. Sampson, PhD, MPH
Associate Professor, College of Education, Health and Human Services, University of Michigan Dearborn
Adjunct Associate Professor, Health Behavior and Health Education
Natalie Sampson, PhD, MPH is an Associate Professor of Public Health at the University of Michigan-Dearborn. Dr. Sampson works across sectors and disciplines to understand and address the environmental justice implications of land use planning and infrastructure with community, academic, and agency partners. She values diverse ways of knowing through qualitative and quantitative methods, including photovoice and health impact assessment. Through her action-oriented research, Dr. Sampson aims to remove structural inequities in environmental decision-making, build capacity for community and youth-led research, and increase the use of plain language in the field of environmental health. She teaches courses on environmental health and community organizing.
PhD, University of Michigan, 2013
MPH, Portland State University, 2007
BS, University of Michigan, 2003
Research Interests:
Community-based research; environmental health and justice; land use, infrastructure, and climate change; environmental decision-making; plain language
Research Projects:
Dr. Sampson currently serves in many leadership roles in the field of environmental health at the local and national level, including:
Chair, American Public Health Association Environment Section,
Co-lead, Michigan Center on Lifestage Environmental Exposures and Disease Community Engagement Core,
Co-investigator, Community Action to Promote Healthy Environments,
Co-director, Environmental Health Research to Action, and
Member, National Environmental Health Partnership Council and the Environmental Health and Equity Collaborative
Sampson, N., Sampson, M., Price, C., Almuktar, S., Bashi, A., and Luqman, S. (2022). Plain language as a prerequisite for environmental justice. Environmental Justice. doi.org/ 10.1089/env.2021.0108.
MacIver, L., London, J., Sampson, N., Gordon, M., Grow, R., Akaba, A., and Eady, V. (2022) Owning Our Air: Lessons from West Oakland's engagement with AB 617 for addressing structural environmental racism. American Journal of Public Health, 112:262-270. doi.org/10.2105/AJPH.2021.306592.
Larson, P.S., Gronlund, C., Thompson, L., Sampson, N., Washington Rodriguez, R., Steis, J., Lyon, N., and Miller, N. (2021). Recurrent home flooding in Detroit, MI 2012-2020: Results of a household level survey. International Journal of Environmental Research and Public Health,
18(14):7659. doi: 10.3390/ijerph18147659.
Sampson, N., Price, C., Alwishah, K., Saleh, I., Mahdi, A., Mozip, A., Luqman, S., Archambault, D., Gleicher, S., Norwood, D., Almaklani A.B., Leonard, N, Arouche, A., Tariq, M., Reda, Z. (2021). Building youth capacity to address environmental health and justice concerns in Dearborn, MI. Progress in Community Health Partnerships: Research, Education, and Action, 15(3):401-410. doi.org/10.1353/cpr.2021.0041.
Sampson, N., Sagovac, S., Schulz, A., Mentz, G., DeMajo, R., Reyes, A., Vial, B., Gamboa, C. Fink, L., and Rice, K. (2020). Mobilizing for community benefits to assess health and promote environmental justice near the Gordie Howe International Bridge. International Journal of Environmental Research and Public Health, 17(13), 4680. doi.org/10.3390/ijerph17134680.
Koman, P.D., Hogan, K.A., Sampson, N., Mandell, R., Coombe, C., Tetteh, M., Hill-Ashford, Y., Wilkins, D., Goodric., Loch-Caruso, R., Schulz, A., and Woodruff, T.J. (2018). Examining joint effects of air pollution exposure and social determinants of health in defining "at-risk" populations under the Clean Air Act: Susceptibility of pregnant women to hypertensive disorders of pregnancy. World Medical and Health Policy, 10(1), 7-54. doi: 10.1002/wmh3.257
Schulz, A., Mentz, G., Sampson, N., Ward, M., Anderson, R., deMajo, R., Israel, B., Lewis, T., Wilkins, D. (2016) Social and physical environments and the distribution of risk: A case example from Detroit. DuBois Review, 13(2), 285-304. doi:10.1017/S1742058X1600016
Sampson, N., Gronlund, C., Buxton, M., Catalano, L., White-Newsome, J., Conlon, K., O'Neill, M., McCormick, S., and Parker, E. (2013). Staying cool in a changing climate: Reaching vulnerable populations during heat events. Global Environmental Change, 23(2), 475-482. doi: 10.1016/j.gloenvcha.2012.12.011
Sampson, N. (2012). Environmental justice at school: Understanding research, policy and practice to improve our children's health. Journal of School Health, 82(5), 246-252. doi: 10.1111/j.1746-1561.2012.00694.x
Email: nsampson@umich.edu
Office: 313-593-4889

Address:
D9 Fairlane Center South
19000 Hubbard Drive
Dearborn, MI 48126