Faculty Profile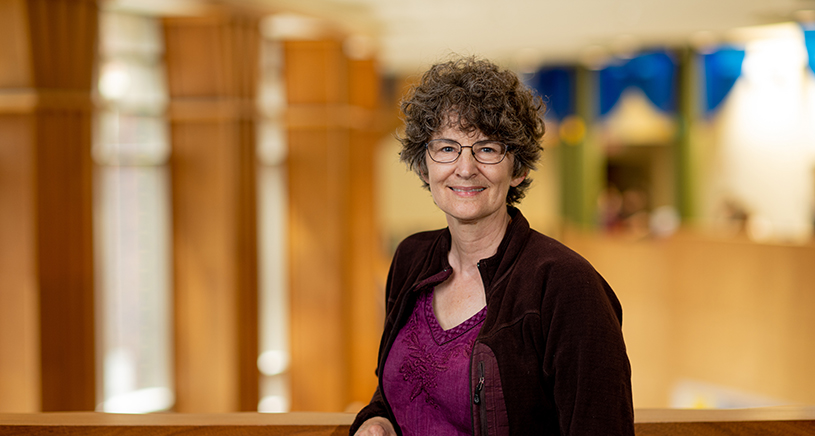 Laura Scott, Ph.D.
M4134 SPH II
1415 Washington Heights
Ann Arbor, Michigan 48109-2029
Professional Summary
Laura Scott is a Research Professor in the Department of Biostatistics. She received her Ph.D. in Cell Biology from Johns Hopkins School of Medicine in 1993 and an M.P.H. in Epidemiology from the University of Michigan School of Public Health in 1995. Following training in the epidemiology of breast cancer and hypertension at Michigan State University and in the epidemiology and genetic epidemiology of complications of type 1 diabetes at the Joslin Diabetes Center, she moved to the University of Michigan in 2000 to work in statistical genetics. She joined the Department of Biostatistics faculty in 2003.


Dr. Scott's research focuses on identification of genetic variants that increase the risk of common diseases and on methods to identify associated variants. Her work also focuses on identification of eQTLs and differential expression in RNA-Seq data in muscle, adipose and pancreatic islet data, and on DNA methylation in blood. She has also developed methods for gene-set enrichment testing in ChIP-Seq data.


Education
M.P.H., Epidemiology, University of Michigan, School of Public Health, 1995
Ph.D., Biochemistry, Cell and Molecular Biology, Johns Hopkins School of Medicine, 1993
B.A., Chemistry with concentration in French, Albion College, 1985
Research Interests & Projects
Identification of genetic variants that increase the risk of many common diseases:

Type II diabetes:GWAS-based meta-analysis, exome sequencing and whole genome sequencing (FUSION study (Finland United States Investigation of NIDDM Genetics))
Bipolar disorder: Whole genome sequencing data on 3,700 European ancestry individuals (BRIDGES project)
Bipolar disorder and schizophrenia: Whole genome sequencing data on 10,000 (projected) African American individuals (InPSYght project)
Depression: GWAS data on 7,000 (projected) medical interns
Pain: GWAS data on >20,000 individuals from the rapidly growing MGI cohort
Pneumonia: GWAS data on 1000 children from a multi-ethnic cohort

Analysis of RNA-Seq and methylation data

eQTL, ASE(allele specific epression) and differential expression in muscle, adipose and pancreatic islet tissues (FUSION study)
Chip and Sequence-based methylation data (Depression in interns and FUSION study)

Methods research

Increasing power while controlling type 1 error rate in meta-analysis of quantitative and qualitative traits
Gene-set enrichment testing in ChIP-Seq data
Professional Affiliations
American Society of Human Genetics