Faculty Profile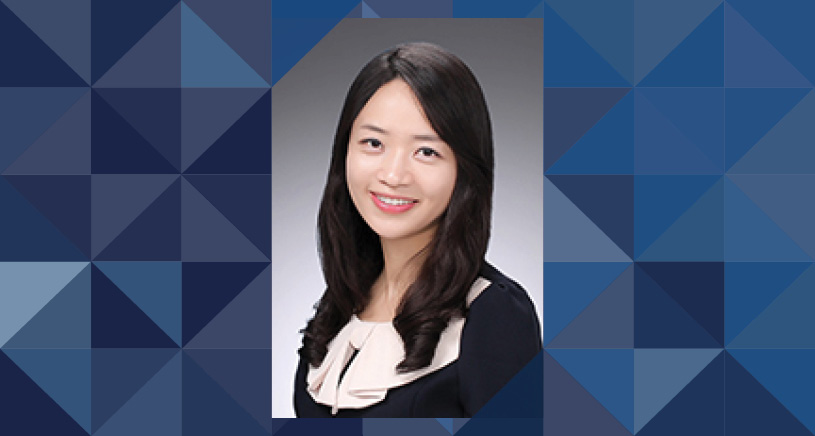 Young Ah Seo, PhD
Assistant Professor, Nutritional Sciences
Dr. Seo is interested in understanding the roles of iron and manganese in human health and disease. Iron and manganese are essential nutrients required for numerous physiological processes. A deficiency or excess of these metals, caused by dietary, genetic, or environmental factors, can detrimentally influence human growth and development. Iron deficiency is the most common global nutritional health problem, affecting an estimated 2 billion people. By contrast, excess iron has increasingly been recognized as a public health concern. For instance, hemochromatosis is a frequent genetic disorder characterized by excess iron accumulation across tissues. Untreated hemochromatosis can be fatal via organ failure. Moreover, manganese deficiency is linked to poor health outcomes and numerous diseases, including metabolic syndrome, osteoporosis, and impaired cognitive function. By contrast, exposure to high levels of manganese can lead to brain manganese accumulation and a parkinsonian-like disorder known as manganism. Despite the prevalence and adverse health effects associated with iron- and manganese-related disorders, understanding of how these metals are regulated at the molecular level is limited. Thus, the overarching goal of Dr. Seo's research is to elucidate the mechanisms of iron and manganese homeostasis in physiology and disease and to develop new diagnostic and therapeutic strategies for treating disorders of metal imbalance.
Postdoctoral Research Associate, Harvard School of Public Health, 2016
Postdoctoral Research Fellow, Harvard School of Public Health, 2014
PhD, Pennsylvania State University, 2012
BS, Ewha Womans University, Seoul, South Korea, 2004
Research Interests:
Iron homeostasis, manganese homeostasis, metal ion transporters, inflammatory bowel disease, metabolic disorders, neurodevelopmental disorders, neurodegenerative diseases, neurodegeneration with brain iron accumulation (NBIA).
Research Projects:
Dr. Seo's research team explores the new roles of manganese in physiology and the contribution of manganese to the pathogenesis of human diseases. Current projects include the physiological functions of manganese and metal ion transporters involved in gut, metabolic, and neurological disorders.
Dr. Seo's research examines the mechanistic underpinnings of iron-related disorders and builds a foundation to develop novel therapeutic approaches for treating iron-related disorders.
Dr. Seo's research aims to understand the molecular mechanisms that cause neurodegeneration with brain iron accumulation (NBIA) and to develop new therapeutic strategies that can reduce brain iron overload and iron-induced neurodegeneration in NBIA disorders.
Ekaputri S, Choi EK, Sabelli M, Aring L, Green KJ, Chang JO, Bao K, Choi HS, Iwase S, Kim J, Corradini E, Pietragenlo A, Burke MD, Seo YA. (2022) A small molecule redistributes iron in ferroportin-deficient mice and patient-derived primary macrophages. Proceedings of the National Academy of Sciences of the U.S.A 119(26):e2121400119. PMCID: PMC9245668
https://pubmed.ncbi.nlm.nih.gov/35737834/
Aring L, Choi EK, Kopera H, Lanigan T, Iwase S, Klionsky DJ, Seo YA. (2021) A neurodegeneration gene, WDR45, links impaired ferritinophagy to iron accumulation. Journal of Neurochemistry 160(3):356-375. PMCID: PMC8811950
https://pubmed.ncbi.nlm.nih.gov/34837396/
Seo YA, Choi EK, Aring L, Paschall M, Iwase S. (2020) Transcriptome analysis of the cerebellum of mice fed a manganese-deficient diet. Frontiers in Genetics 11:558725. PMCID: PMC7780674
https://pubmed.ncbi.nlm.nih.gov/33408735/
Choi EK, Aring L, Das NK, Solanki S, Inohara N, Iwase S, Samuelson LC, Shah YM, Seo YA. (2020) Impact of dietary manganese in experimental colitis in mice. FASEB Journal 34(2):2929-2943. PMCID: PMC8103308
https://pubmed.ncbi.nlm.nih.gov/31908045/
Choi EK, Nguyen TT, Gupta N, Iwase S, Seo YA. (2018) Functional analysis of SLC39A8 mutations and their implications for manganese deficiency and mitochondrial disorders. Scientific Reports 16;8(1):3163. PMCID: PMC5816659
https://pubmed.ncbi.nlm.nih.gov/29453449/
Grillo AS, SantaMaria AM, Kafina MD, Cioffi AG, Huston NC, Han M, Seo YA, Yien YY, Nardone C, Menon AV, Fan J, Svoboda DC, Anderson JB, Hong JD, Nicolau BG, Subedi K, Gewirth AA, Wessling-Resnick M, Kim J, Paw BH, and Burke MD. (2017) Restored iron transport by a small molecule promotes absorption and hemoglobinization in animals. Science 356(6338):608-616. PMCID: PMC5470741
https://pubmed.ncbi.nlm.nih.gov/28495746/
Complete List of Published Work in MyBibliography: https://www.ncbi.nlm.nih.gov/myncbi/1hiOjn7B58Wk1/bibliography/public/