Faculty Profile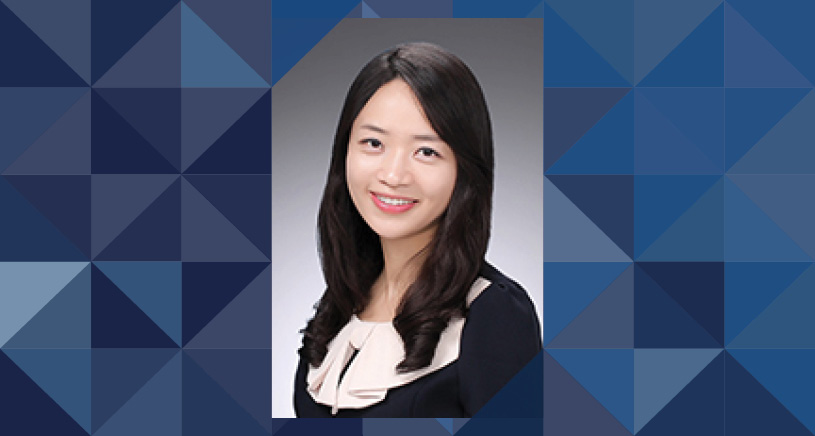 Young Ah Seo, PhD
Assistant Professor, Nutritional Sciences


3850 SPH I
1415 Washington Heights
Ann Arbor, Michigan 48109-2029
Professional Summary
Dr. Seo is a nutritional biochemist whose research focuses on understanding the roles of iron and manganese in health and disease. Using cellular, molecular, and genetic approaches, Dr. Seo's research focuses on 1) the mechanisms of iron and manganese transport and homeostasis; and 2) how disturbances in these mechanisms lead to metabolic and neurological disorders.

Dr. Seo received a PhD in Nutritional Sciences at the Pennsylvania State University, and received a Postdoctoral Fellowship in Departments of Genetics & Complex Diseases and Nutrition at Harvard School of Public Health. Dr. Seo received prestigious awards including 1st place Graduate Student Research Award Competition from the American Society of Nutrition (ASN), 1st place Postdoctoral Research Award Competition from ASN, and Robert Gunn Student Awards for Cell and Molecular Physiology from American Society for Physiology (APS) acknowledging her doctoral and postdoctoral research. Dr. Seo received the 2014 NIH K99/R00 "Pathway to Independence" award to study the influence of genetic variation on manganese neurotoxicity and Parkinson's disease.
Courses Taught
NUTR631: Metabolism of Vitamins & Minerals
NUTR688: Research Topics in Nutritional Sciences
Education
Research associate, Genetics & Complex Diseases and Nutrition, Harvard School of Public Health, 2016
Postdoctoral research fellows, Genetics & Complex Diseases and Nutrition, Harvard School of Public Health, 2014
PhD, Nutritional Sciences, Pennsylvania State University, 2012
B.S., Food and Nutritional Sciences, Ewha Womans University, Seoul, South Korea, 2004
Research Interests & Projects
Iron and manganese are essential nutrients required for human growth and development. Disturbances of iron and manganese metabolism, caused by dietary, environmental, or genetic factors, can have detrimental impacts on human health. Iron deficiency, for example, is the most prevalent nutrient deficiencies in the world, affecting an estimated 2 billion individuals, mainly young children and women. In contrast, having too much iron (i.e., iron overload) is increasingly being recognized a public health concern. Hemochromatosis is a frequent genetic disorder characterized by the accumulation of excess iron across tissues. Untreated hemochromatosis can be fatal due to organ failures. As many as 1 in 200 Americans are at genetic risk for developing hemochromatosis. While manganese deficiency can result in distinct neurodevelopmental conditions, manganese toxicity can lead to brain manganese accumulation and a parkinsonian-like disorder.

Despite the prevalence and adverse health effects associated with iron and manganese related disorders, our understanding of how iron and manganese are regulated at the molecular level is limited. Therefore, the Seo lab focuses on identifying and characterizing the roles of iron and manganese in related disorders at the molecular, cellular, and physiologic levels. This research will ultimately help to identify therapeutic targets for treating disorders related to iron and manganese metabolism.

The Seo lab recruits talented and motivated postdocs and graduate students. Please visit our lab website http://www.seoresearchlab.com or email me at youngseo@umich.edu if you are interested in working with us. Please send your CV with a list of three references.
Selected Publications
Choi EK, Nguyen TT, Iwase S, Seo YA. (2018) Ferroportin disease mutations influence manganese accumulation and cytotoxicity. FASEB journal [Epubahead of print]
Choi EK, Nguyen TT, Gupta N,Iwase S, Seo YA. (2018) Functional analysis of SLC39A8 mutations and their implications for manganese deficiency and mitochondrial disorders. Scientific Reports, 16;8(1):3163.
Grillo AS, SantaMaria AM, Kafina MD, Cioffi AG, Huston NC, Han M, Seo YA, Yien YY, Nardone C, Menon AV, Fan J, Svoboda DC, Anderson JB, Hong JD, Nicolau BG, Subedi K, Gewirth AA, Wessling-Resnick M, Kim J, Paw BH, Burke MD. (2017) Restored iron transport by a small molecule promotes absorption and hemoglobinization in animals. Science. 356(6338):608-616.
Seo YA, Kumara R, Wetli H, Wessling-Resnick M. (2016) Regulation of divalent metal transporter-1 by serine phosphorylation. Biochemical Journal, 473(22):4243-4254. PMC5103878
Seo YA†, Elkhader JA, and Wessling-Resnick M. (2016) Manganese and other metals distribution in flatiron mice. Biometals. 29(1):147-55. PMC4735247
Seo YA and Wessling-Resnic M. (2015) Ferroportin deficiency impairs manganese metabolism in flatiron mice. FASEB Journal 29(7):2726-33. PMC4478796
Hennigar SR, Seo YA, Sharma S, Soybel DI, and Kelleher SL. (2015) ZnT2 is a critical mediator of lysosomal-mediated cell death during early mammary gland involution. Scientific Reports 5:8033 PMC4306139
Seo YA, Lee S, Hennigar SR, and Kelleher SL. (2014) Prolactin-stimulated ubiquitination of ZnT2 mediates a transient increase in Zn secretion followed by ZnT2 degradation in mammary epithelial cells. Journal of Biological Chemistry 289(34):23653-61. PMC4156067
Seo YA, Li Y, Wessling-Resnick M. (2013) Iron depletion increases manganese uptake and potentiates apoptosis through ER stress. Neurotoxicology 38C:67-73. PMC3770814
Lasry I*, Seo YA*, Ityel H, Shalva N, Pode-Shakked B, Glaser F, Berman B, Berezovsky I, Goncearenco A, Klar A, Levy J, Anikster Y, Kelleher SL, Assaraf YG. (2012) A dominant negative heterozygous G87R mutation in the zinc transporter, ZnT-2 (slc30a2), results in transient neonatal zinc deficiency. (*Co-first authors). Journal of Biological Chemistry 287(35):29348-61. PMC3436150
Seo YA, Lopez V, Kelleher SL. (2011) A histidine-rich motif mediates mitochondrial localization of ZnT2 to modulate mitochondrial function. American Journal of Physiology Cell Physiology 300: C1479-89. PMC3118624
Seo YA, Kelleher SL. (2010) Functional analysis of two single nucleotide polymorphisms in SLC30A2 (ZnT2): implications for mammary gland function and breast disease in women. Physiological Genomics 42A: 219-27. PMC3008367
Professional Affiliations
Licensed Dietitian, Ministry of Health and Welfare, South Korea
American Society for Nutrition
American Physiological Society
American Society of Biochemistry and Molecular Biology