Faculty Profile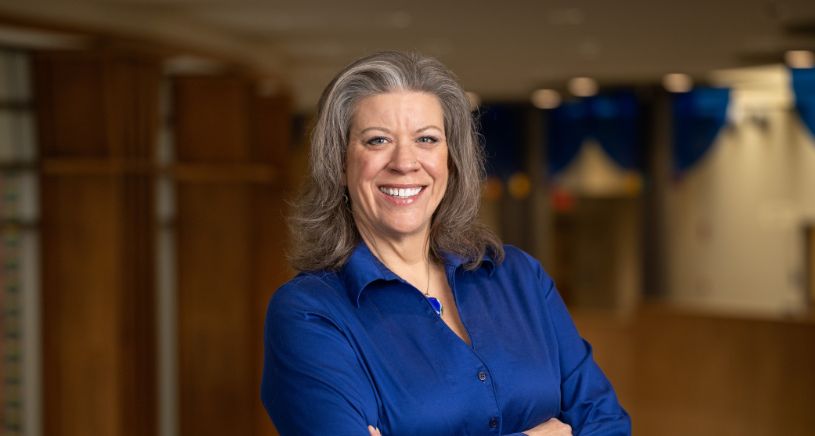 Jennifer A. Smith, PhD, MPH
Associate Professor of Epidemiology
2631 SPH I
1415 Washington Heights
Ann Arbor, Michigan 48109-2029
Dr. Smith received her master's degree in Public Health, master's degree in Statistics, and doctoral degree in Epidemiology from the University of Michigan. She joined the Epidemiology Department faculty in 2012, and is also a faculty member at UM's Survey Research Center, Institute for Social Research. Broadly, her research investigates the relationship between genetic, epigenetic, and transcriptomic variation and age-related chronic diseases, including cardiovascular disease and cognitive decline. She is affiliated with the Michigan Center on the Demography of Aging (MiCDA), the Center for Midlife Science, the Center for Social Epidemiology and Population Health (CSEPH), and the Population, Neurodevelopment and Genetics (PNG) Program.
PhD, Epidemiology, University of Michigan, 2011
M.A., Statistics, University of Michigan, 2009
MPH, Health Management and Policy, University of Michigan, 2005
B.S., Biological Sciences, Cornell University, 2001
Dr. Smith's overarching research focus is on the genetics and epigenetics of age-related chronic diseases and their risk factors. She works with three large, multi-ethnic cohort studies: the Health and Retirement Study (HRS, N=20,000), the Multi-Ethnic Study of Atherosclerosis (MESA, N=6,000), and the Genetic Epidemiology Network of Arteriopathy (GENOA, N=3,000). Her work encompasses a broad range of traits, including cardiovascular disease, hypertension, dementia, cognition, and health behaviors. She studies genetic/epigenetic determinants both as direct risk factors for chronic disease, as well as the interaction between genetic and non-genetic factors in shaping disease risk. In particular, she is interested in genetic interaction with social, psychosocial, and neighborhood determinants of health, particularly those that influence health disparities.
She is the Principal Investigator of an NIH-funded project to explore the relationship between changes in epigenetics (DNA methylation) over time and subsequent organ damage from hypertension in African American sibships. This project integrates DNA sequence data, DNA methylation, and measures of gene expression to provide a deeper understanding of the functional mechanisms underlying damage to the heart, brain, peripheral arteries, and kidneys.
A large component of Dr. Smith's work is in the field of social epigenomics, which investigates the ways that social factors impact the epigenome. She is the PI of a NIH-funded project to investigate how socioeconomic (education, income, wealth) and neighborhood (neighborhood SES, social environment, land use) factors influence DNA methylation and cardiovascular disease risk factors in four multi-ethnic cohorts. This project involves the development of high-dimensional mediation methods to test the effects of multiple social factors on multiple DNA methylation sites, and evaluate their impact on risk factors for cardiovascular disease including obesity, diabetes, and hypertension.
Liu J, Zhao W, Ware EB, Turner ST, Mosley TH, Smith JA. (2018) DNA methylation in the APOE genomic region is associated with cognitive function in African Americans. BMC Medical Genomics 11(1):43. PMID: 29739406; PMCID: PMC5941603.


Marioni RE,* McRae AF,* Bressler J,* Colicino E,* Hannon E,* Li S,* Prada D,* Smith JA,* Trevisis L,* Tsai PC,* Vojinovic D,* (... 27 additional authors...), Baccarelli AA,* Bell JT,* van Duijn CM,* Fornage M,* Hsu YH,* Mill J,* Mosley TH,* Seshadri S,* Deary I.* (2018) Meta-analysis of epigenome-wide association studies of cognitive abilities. Molecular Psychiatry [E-pub ahead of print]. PMID: 29311653.


Davies G, Lam M, Harris SE, Trampush JW, Luciano M, Hill WD, Hagenaars SK, Ritchie SJ, (... 210 additional authors including Smith JA …), Seshadri S, Mosley TH Jr., Bressler J, Lencz T, Deary IJ. (2018) Study of 300,486 individuals identifies 148 independent genetic loci influencing general cognitive function. Nature Communications 9(1):2098. PMID: 29844566; PMCID: PMC5974083.


Smith JA, Zhao W, Yasutake K, August C, Ratliff SM, Faul JD, Boerwinkle E, Chakravarti A, Diez Roux AV, Gao Y, Griswold ME, Heiss G, Kardia SLR, Morrison AC, Musani SK, Mwasongwe S, North KE, Rose KM, Sims M, Sun YV, Weir DR, Needham BL. (2017) Gene-by-psychosocial factor interactions influence diastolic blood pressure in European and African ancestry populations: Meta-analysis of four cohort studies. International Journal of Environmental Research in Public Health 14(12):e1596. PMID: 29258278; PMCID: PMC5751013.


Smith JA, Zhao W, Wang X, Ratliff SM, Mukherjee B, Kardia SLR, Liu Y, Diez Roux AV, Needham BL. (2017) Neighborhood characteristics influence DNA methylation of genes involved in stress response and inflammation: The Multi-Ethnic Study of Atherosclerosis. Epigenetics 12(8): 662-673. PMID: 28678593; PMCID: PMC5687339.


Jhun MA, Smith JA, Ware EB, Kardia SLR, Mosley TH Jr, Turner ST, Peyser PA, Park SK. (2017) Modeling the causal role of DNA methylation in the association between cigarette smoking and inflammation in African Americans: A 2-step epigenetic Mendelian randomization study. American Journal of Epidemiology 186(10):1149-1158. PMID: 29149250; PMCID: PMC5860475.


Liu C*, Kraja AT*, Smith JA*, Brody JA*, Franceschini N*, Bis JC, Rice K, Morrison AC, Lu Y, Weiss S, Guo X, (… 65 additional authors…), Ehret G, Newton-Cheh C, Levy D, Chasman DI. (2016) Meta-analysis identifies common and rare variants influencing blood pressure and overlapping with metabolic loci. Nature Genetics 48(10):1162-70. PMID: 27618448; PMCID: PMC5320952.


Smith JA, Ware EB, Middha P, Beacher L, Kardia SLR. (2015) Current applications of genetic risk scores to cardiovascular outcomes and subclinical phenotypes. Current Epidemiology Reports 2(3):180-90. PMID: 26269782; PMCID: PMC4527979.


Verhaaren BFJ*, Debette S*, Bis JC*, Smith JA*, Ikram MK, Adams HH, Beecham AH, Rajan KB, Lopez LM, Barral S, (…88 additional authors…), Launder LJ*, Grabe HJ*, Seshadri SS*, Ikram MA*, Fornage M*. (2015) Multiethnic genome-wide association study of cerebral white matter hyperintensities on MRI. Circulation: Cardiovascular Genetics 8(2):398-409. PMID: 25663218; PMCID: PMC4427240.
International Genetic Epidemiology Society
American Society of Human Genetics
Society for Epidemiologic Research
American Heart Association