Faculty Profile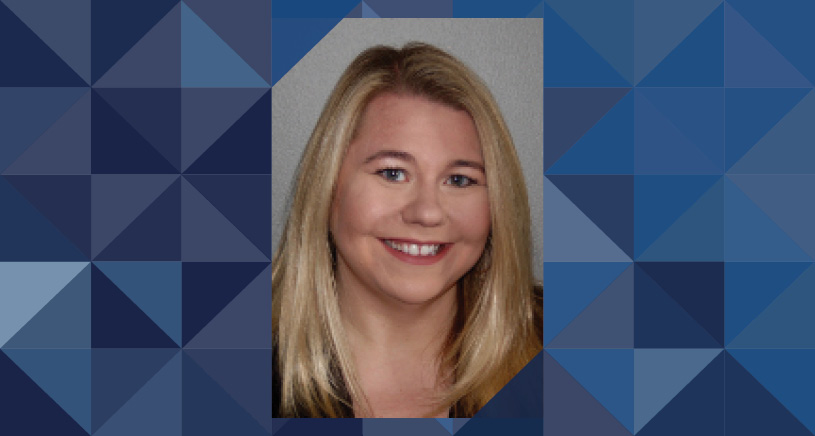 Shawna Smith, PhD
Assistant Professor, Health Management and Policy
Shawna Smith is an Assistant Professor of Health Management and Policy at the University of Michigan School of Public Health. As a health services researcher and implementation scientist with a background in sociology, her work focuses on understanding the best way to support adoption of innovative and/or evidence-based healthcare practices, as well as ways to bridge gaps in access to care by implementing evidence-based practices in innovative and non-traditional ways. With colleagues, she has spearheaded research to develop and test adaptive interventions aimed at providing effective and efficient evidence-based care. She also does methodological work related to innovative trial designs for informing adaptive interventions, including factorial designs and sequential multiple assignment randomized trials (SMARTs). Her work has been funded by NIH, AHRQ, Michigan Department of Health and Human Services, and the Institute for Educational Studies.
Shawna completed her PhD in Sociology at Indiana University, her M.Phil. at Oxford University as a Fulbright Scholar, and her BA at the University of Kansas. Prior to joining the School of Public Health, she was a Research Assistant Professor in the Department of Psychiatry at the University of Michigan Medical School, where she retains a secondary appointment. She is also a faculty affiliate of the Quantitative Methods Program and a member of the D3 Lab, housed in the Survey Research Center at the Institute of Social Research, and a member of the leadership team for the Michigan Program on Value Enhancement (MPrOVE), a joint venture of Michigan Medicine and the Institute for Health Policy and Innovation (IHPI).
PhD, Sociology, Indiana University, 2014
MPhil, Sociology, Oxford University, 2004
BA, Sociology, Political Science and Communication Studies, University of Kansas, 2002
Adaptive School-based Implementation of CBT (ASIC): Implementation comparative-effectiveness trial designed to optimize implementation support for helping school professionals (school counselors, nurses, psychologists) at 94 high schools across Michigan deliver cognitive behavioral therapy (CBT) in their schools.
Achieving Cardiovascular Health Equity in Community Mental Health: This NHLBI-funded UG3/UH3 will test out different implementation strategies to support implementation of two evidence-based practices to reduce cardiovascular disease in persons with serious mental illness in 24 community mental health programs across Michigan and Maryland.
Implementation of the Life Goals Mobile-based Self-management Program to Enhance Outcomes for Medicaid Consumers: This project will disseminate the Life Goals mobile app to consumers with bipolar disorder through community mental health organizations across Michigan, evaluate organizational- and patient-level barriers to use, and evaluate the impact of Life Goals app use on bipolar disorder symptoms and functioning over six months.
Use of and Demand for Access to Mental Health Evidence-based Practices at Michigan Community Mental Health Agencies: This project is examining variation in the use of state-sanctioned mental and behavioral health evidence-based practices by community mental health agencies across the state of Michigan, as well as the need for support to implement state-sanctioned EBPs (e.g., training, resources).
Miller, Christopher J., Shawna N. Smith, and Marianne Pugatch. Experimental and quasi-experimental designs in implementation research. Psychiatry Research 283 (2020): 112452.
Kramer, Jan-Niklas, Florian Kunzler, Varun Mishra, Shawna N. Smith, David F. Kotz, Urte Scholz, Elgar Fleisch, and Tobias Kowatsch. Which Components of a Smartphone Walking App Help Users to Reach Personalized Step Goals? Results From an Optimization Trial. Annals of Behavioral Medicine (2020).
Xiang, Xiaoling, Yihang Sun, Shawna Smith, Patrick Ho Lam Lai, and Joseph Himle. Internet-Based Cognitive Behavioral Therapy for Depression: A Feasibility Study for Home Care Older Adults. Research on Social Work Practice (2020): 1049731520927783.
Smith, Shawna N., Daniel Almirall, Katherine Prenovost, Celeste Liebrecht, Julia Kyle, Daniel Eisenberg, Mark S. Bauer, and Amy M. Kilbourne. Change in Patient Outcomes After Augmenting a Low-level Implementation Strategy in Community Practices That Are Slow to Adopt a Collaborative Chronic Care Model. Medical Care 57, no. 7 (2019): 503-511.
Klasnja, Predrag, Shawna Smith, Nicholas J. Seewald, Andy Lee, Kelly Hall, Brook Luers, Eric B. Hekler, and Susan A. Murphy. Efficacy of contextually tailored suggestions for physical activity: A micro-randomized optimization trial of HeartSteps. Annals of Behavioral Medicine 53, no. 6 (2019): 573-582.
Nahum-Shani, Inbal, Shawna N. Smith, Bonnie J. Spring, Linda M. Collins, Katie Witkiewitz, Ambuj Tewari, and Susan A. Murphy. Just-in-time adaptive interventions (JITAIs) in mobile health: key components and design principles for ongoing health behavior support. Annals of Behavioral Medicine 52, no. 6 (2018): 446-462.