Faculty Profile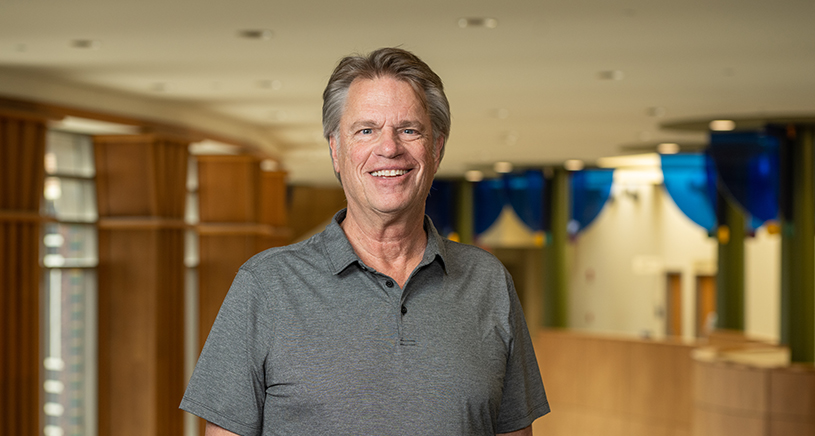 Victor J. Strecher, PhD
Professor, Health Behavior & Health Education
Director for Innovation and Social Entrepreneurship
2807 SPH I
1415 Washington Heights
Ann Arbor, Michigan 48109-2029
Dr. Strecher has been a Professor in the UM School of Public Health since 1995. He founded the Center for Health Communications Research and has been leading investigator on over $45 million in grant-funded studies. With the University, Dr. Strecher founded HealthMedia Inc. in 1998, an Ann Arbor-based company that develops and disseminates award-winning tailored health interventions to millions of users. In 2008 HealthMedia Inc. was purchased by Johnson & Johnson. Currently, as Director for Innovation and Social Entrepreneurship, Dr. Strecher is helping the University of Michigan disseminate research to the real world, improving the public's health nationally and globally.
Vic's latest project related to finding purpose in life:
Vic talks about purpose in life:
Vic talks about tailored behavior change:
PhD, Health Behavior & Health Education, University of Michigan, 1983
MPH, Health Behavior & Health Education, University of Michigan, 1980
B.S., Science and Math, Michigan State University, 1977
Chua HF, Ho SS, Jasinska AJ, Polk TA, Welsh RC, Liberzon I, and Strecher VJ. (2011). Self-related neural response to tailored smoking-cessation messages predicts quitting. Nature Neuroscience 426-7.
Collins LM, Chakraborty B, Murphy SA, Strecher V. (2009). Comparison of a phased experimental approach and a single randomized clinical trial for developing multicomponent behavioral interventions. Clinical Trials 5-15.
Strecher VJ, McClure J, Alexander G, Chakraborty B, Nair V, Konkel J, Greene S, Collins L, Carlier C, Wiese C, Little R, Pomerleau C, and Pomerleau O. (2008). Web-Based Smoking Cessation Program: Results of a Randomized Trial American Journal of Preventive Medicine.
Nair V, Strecher V, Fagerlin A, Ubel P, Resnicow K, Murphy S, Little R, Chakraborty B, Zhang A. (August, 2008). Screening experiments and the use of fractional factorial designs in behavioral intervention research. American Journal of Public Health 1354-1359.