Faculty Profile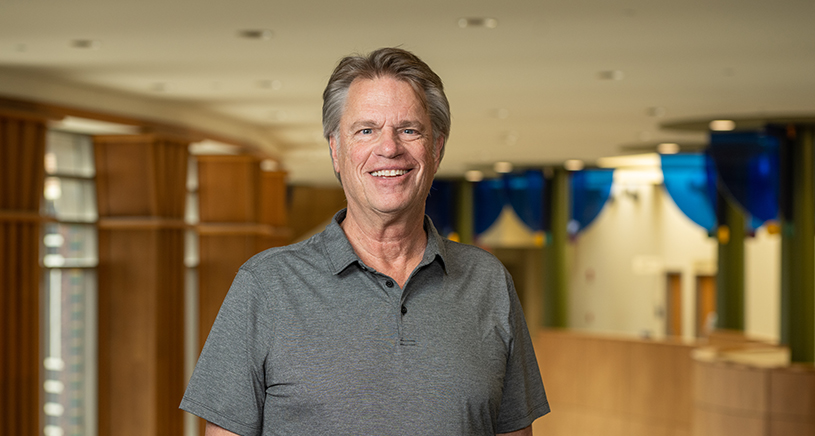 Victor Strecher, PhD
Professor, Health Behavior and Health Education
Director, Innovation and Social Entrepreneurship
Vic Strecher (pronounced Streker) is a Professor in the Department of Health Behavior Health Education. In 1995, Vic joined the faculty as a Professor in the Department and Director of Cancer Prevention and Control in the UM Comprehensive Cancer Center, where he served for 15 years. He also founded the UM Center for Health Communications Research, studying the future of digitally-tailored health communications and has been Principle Investigator on over $45 million in National Institutes of Health research.
In 1997, using a UM-supported technology transfer process, Vic founded HealthMedia, a digital health and wellness company that was sold to Johnson and Johnson in 2010. More recently, Vic created Kumanu (Maori for "nourish" and "cherish"), a company that uses cutting-edge behavioral and neuroscience, artificial intelligence, and advanced predictive modeling to help people optimize their mental/emotional health and wellbeing. These successful ventures have reached tens of millions of lives.
Vic is a renowned innovator, researcher, author, and speaker in the fields of behavior change, digital communication, and wellbeing. In 2010, Vic won the University of Michigan's Distinguished Innovator Award. In late 2017, Dr. Strecher was the Donald A. Dunstan Foundation's "Thinker in Residence" in Adelaide, Australia to develop a "Purpose Economy" of business, government, and communities. His 2009 TedMed presentation on tailored behavior change using digital technologies has been cited by MPHonline as one of the "Top 10 Ted Talks on Public Health." His free UM massive open online course Finding Purpose and Meaning in Life, which in its first year has over 100,000 enrollees, was named the 4th best 2020 online course in the world by Inc Magazine.
His recent focus has been interventions targeting root causes of health and wellbeing, including life purpose and related wellbeing factors as well as social determinants of health. Vic's latest behavioral, neuroscience, and epidemiologic research; his two books, Life On Purpose and the graphic novel On Purpose; his free online course; and the Purposeful and Resourceful applications his business (Kumanu) has created are aimed at improving human flourishing for all.
PhD, Health Behavior and Health Education, University of Michigan, 1983
MPH, Health Behavior and Health Education, University of Michigan, 1980
BS, Lyman Briggs School of Science and Math, Michigan State University, 1977
Strecher VJ. Life on Purpose: How Living for What Matters Most Changes Everything. HarperOne. San Francisco. 2016.
Kang Y, Strecher VJ, Kim E, Falk EB. Purpose in life and conflict-related neural responses during health decision-making. Health Psychol. 2019 Jun;38(6):545-552.
Falk EB, O'Donnell MB, Cascio CN, Tinney F, Kang Y, Lieberman MD, Taylor SE, An L, Resnicow K, Strecher VJ. 2015. Self-affirmation alters the brain's response to health messages and subsequent behavior change. Proceedings of the National Academy of Science. 112(7):1977-82.
Kim ES, Strecher VJ, and Ryff CD. Purpose in life and use of preventive health care services. Proceedings of the National Academy of Sciences 2014. 111(46):16331-6.
Strecher VJ, McClure J, Alexander G, Chakraborty B, Nair V, Konkel J, Greene S, Collins L, Carlier C, Wiese C, Little R, Pomerleau C, and Pomerleau O: Web-Based Smoking Cessation Program: Results of a Randomized Trial. American Journal of Preventive Medicine. 2008. 34(5).
Strecher VJ. Internet Methods for Delivering Behavioral and Health-Related Interventions (eHealth). Annual Review of Clinical Psychology. Annual Reviews. 2007.