Faculty Profile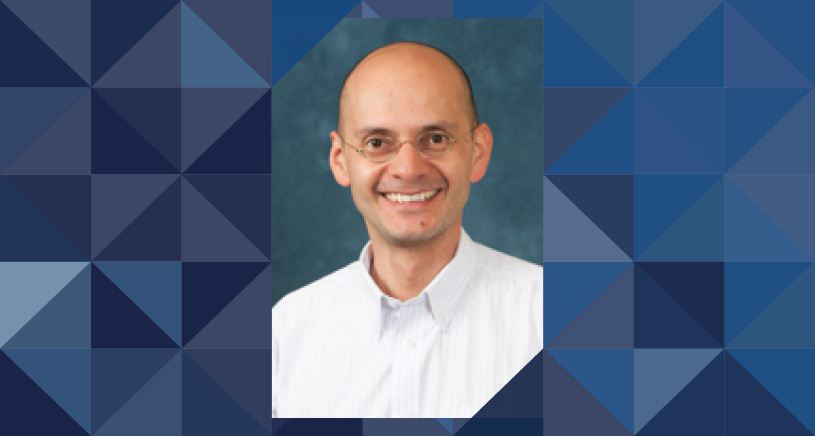 Eduardo Villamor, M.D., MPH, Dr.P.H.
M5507 SPH II
1415 Washington Heights
Ann Arbor, Michigan 48109-2029
Eduardo Villamor's research focuses primarily on the study of child health and development with the use of epidemiologic methods. His research interests span a wide range of topics at the intersection of nutritional, perinatal, and infectious diseases epidemiology. They include studies of nutrition in child growth and development, early-life risk factors for chronic disease, and the interactions between nutrition and infection.
Villamor received his medical degree from the National University of Colombia, a Master of Public Health from the Hebrew University of Jerusalem, Israel, and a doctorate in nutrition and epidemiology from Harvard. He was Assistant Professor of International Nutrition at the Harvard School of Public Health from 2005 until 2009, when he joined the University of Michigan. Villamor has lived and conducted research in the Middle East, Africa, and Latin America. He currently serves as director of the Summer Session in Epidemiology.
Dr.P.H. Epidemiology and Nutrition, Harvard University
MPH Hebrew University of Jerusalem
M.D. National University of Colombia Medical School
Nutrition and Lifecourse Epidemiology
Nutrition and Infection
Robinson SL, Marin C, Oliveros H, Mora-Plazas M, Richards BJ, Lozoff B, Villamor E. Iron deficiency, anemia, and low vitamin B-12 serostatus in middle childhood are associated with behavior problems in adolescent boys: results from the Bogota School Children Cohort. Journal of Nutrition. 2018;148:760-70
Villamor E, Marin C, Mora-Plazas M, Oliveros H. Micronutrient status in middle childhood and age at menarche: Results from the Bogotá School Children Cohort. British Journal of Nutrition. 2017;118:1097-1105.
Villamor E, Villar LA, Lozano A, Herrera VM, Herran OF. Vitamin D status and dengue fever progression to dengue hemorrhagic fever / dengue shock syndrome. Epidemiology & Infection. 2017;145:2961-70.
Villamor E, Tedroff K, Peterson MD, Johansson S, Neovius M, Petersson G, Cnattingius S. Association between maternal body-mass index in early pregnancy and incidence of cerebral palsy. JAMA. 2017;317:925-36.
Villamor E, Finan CC, Ramirez-Zea M, Roman AV. Prevalence and sociodemographic correlates of metabolic syndrome in school-aged children and their parents in nine Mesoamerican countries. Public Health Nutrition. 2017;20:255-265.
Cnattingius S, Villamor E. Weight change between successive pregnancies and risks of stillbirth and infant mortality: a nation-wide cohort study. Lancet. 2016;387:558-65.
Villamor E, Marin C, Mora-Plazas M, Casale M, Vargas LN, Baylin A. Cooking with soybean oil increases whole blood α-linolenic acid in school-age children: Results from a randomized trial. Public Health Nutrition. 2015;18:3420-8.
Villamor E, Bosch RJ. Optimal treatment of replicate measurements in anthropometric studies. Annals of Human Biology. 2015;42:507-10.
Johansson S, Villamor E, Altman M, Bonamy AK, Granath F, Cnattingius S. Maternal overweight and obesity in early pregnancy and risk of infant mortality: a population-based cohort study in Sweden. BMJ. 2014;349:g6572.
Thornton KA, Marin C, Mora-Plazas M, Villamor E. Vitamin D deficiency associated with increased incidence of gastrointestinal and ear infections in school-age children. Pediatric Infectious Diseases Journal. 2013;32:585-93.
Villamor E, Marin C, Mora-Plazas M, Baylin A. Vitamin D deficiency and age at menarche: a prospective study. American Journal of Clinical Nutrition. 2011;94:1020-5.
Villamor E, Dekker LH, Svensson T, Cnattingius S. Accuracy of the Chinese Lunar Calendar method to predict a baby's sex: A population-based study. Paediatric and Perinatal Epidemiology. 2010;24:398-400.
Villamor E, Iliadou A, Cnattingius S. Evidence for an effect of fetal growth on the risk of tuberculosis. Journal of Infectious Diseases. 2010;201:409-13.
Villamor E, Cnattingius S. Interpregnancy weight change and risk of adverse pregnancy outcomes: a population-based study. Lancet. 2006;368:1164-70.
American Society for Nutrition, ASN
Nutrition Society
Society for Pediatric and Perinatal Epidemiologic Research, SPER
Society for Epidemiologic Research, SER
American Society of Tropical Medicine and Hygiene, ASTMH