Faculty Profile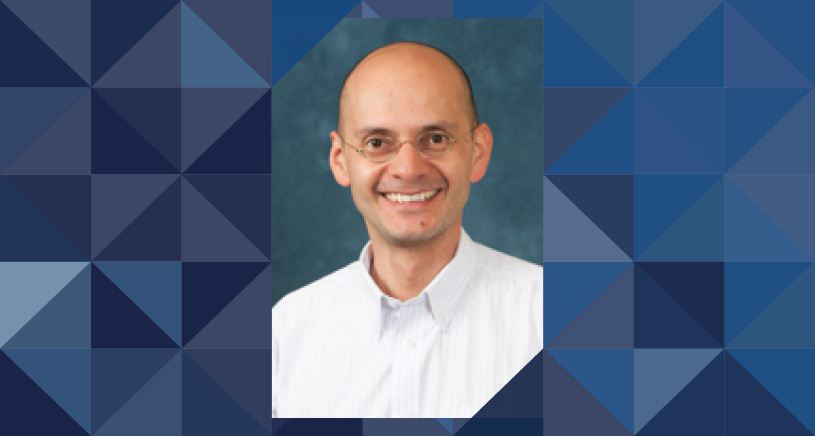 Eduardo Villamor, MD, DrPH, MPH
Eduardo Villamor's research focuses primarily on the study of child health and development with the use of advanced epidemiologic methods. His research interests span a broad range of topics at the intersection of perinatal, pediatric, life-course, and nutritional epidemiology. They include studies on the causes of adverse pregnancy outcomes; prenatal, infancy, childhood, and transgenerational determinants of long-term health outcomes; nutrition in child development; and the interactions between nutrition and infection.
Villamor received his medical degree from the National University of Colombia, a Master of Public Health from the Hebrew University of Jerusalem, Israel, and a doctorate in nutrition and epidemiology from Harvard. He was Assistant Professor of International Nutrition at the Harvard School of Public Health from 2005 until 2009, when he joined the University of Michigan. Villamor has lived and conducted research in the Middle East, Africa, and Latin America. He currently serves as director of the Summer Session in Epidemiology.
DrPH, Harvard University
MPH, Hebrew University of Jerusalem
MD, National University of Colombia
Research Interests:
Perinatal and pediatric epidemiology, nutritional epidemiology, neurodevelopmental and mental health, clinical epidemiology, life-course epidemiology of chronic and infectious disease.
Research Projects:
The Bogota School Children Cohort, BoSSCo
Transgenerational determinants of pregnancy outcomes and infant health
The Nine Mesoamerican Countries Metabolic Syndrome (NiMeCoMeS) Study
Early-life causes of neurodevelopmental and mental health outcomes
Villamor E, Susser E, Cnattingius S. Defective placentation syndromes and autism spectrum disorder in the offspring: population-based cohort and sibling-controlled studies. European Journal of Epidemiology. 2022;37:827-36.
Garfein J, Flannagan KS, Gahagan S, Burrows R, Lozoff B, Villamor E. Vitamin D status in infancy and cardiometabolic health in adolescence. American Journal of Clinical Nutrition. 2021;113:104-12.
Robinson SL, Marin C, Oliveros H, Mora-Plazas M, Lozoff B, Villamor E. Vitamin D deficiency in middle childhood is related to behavior problems in adolescence. Journal of Nutrition. 2020;150:140-8.
Villamor E, Tedroff K, Peterson MD, Johansson S, Neovius M, Petersson G, Cnattingius S. Association between maternal body-mass index in early pregnancy and incidence of cerebral palsy. JAMA. 2017;317:925-36.
Cnattingius S, Villamor E. Weight change between successive pregnancies and risks of stillbirth and infant mortality: a nation-wide cohort study. Lancet. 2016;387:558-65.
Villamor E, Cnattingius S. Interpregnancy weight change and risk of adverse pregnancy outcomes: a population-based study. Lancet. 2006;368:1164-70.
View full list of publications at https://scholar.google.com/citations?user=TOAiFhYAAAAJandhl=enandoi=ao