Faculty Profile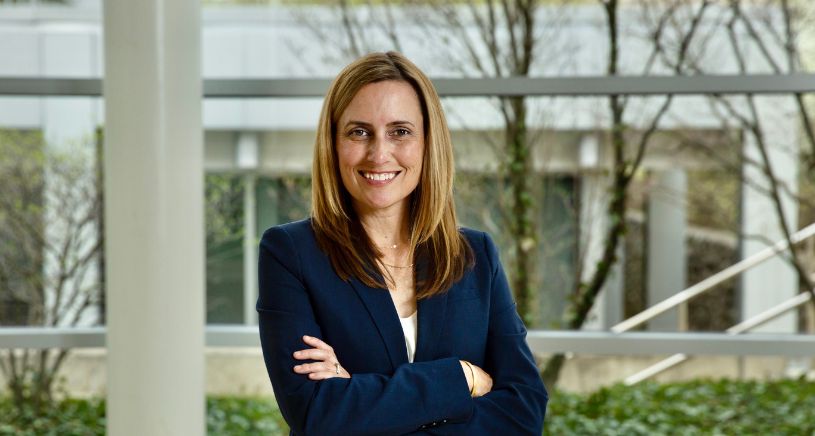 Lauren P. Wallner, PhD, MPH
Assistant Professor, Department of Medicine, Division of General Medicine

Assistant Professor, Department of Epidemiology

Adjunct Investigator, Kaiser Permanente Southern California
North Campus Research Complex
Bldg 16, Room 409E
2800 Plymouth Road
Ann Arbor, MI 48109
Professional Summary
Dr. Wallner received her PhD in Epidemiologic Science from the University of Michigan, and her post-doctoral training in cancer health services research at Kaiser Permanente Southern California and University of California Los Angeles. She then returned to University of Michigan as a faculty member in Internal Medicine (General Medicine) and Epidemiology in 2014, where she is currently an Associate Professor.
Education
PhD, Epidemiologic Science, University of Michigan, Ann Arbor MI
MPH, Occupational and Environmental Epidemiology, University of Michigan, Ann Arbor, MI
B.S.: Molecular, Cellular and Developmental Biology, University of Michigan, Ann Arbor, MI
Research Interests & Projects
Improving the delivery and quality of cancer care
Designing, evaluating and implementing interventions to improve cancer care delivery
Role of primary care providers in delivering comprehensive cancer care
Aging and cancer
Implementation science
Selected Publications
Wallner LP, Reyes-Gastelum D, Hamilton AS, Ward KC, Hawley ST, Haymart MR. Patient-Perceived Lack of Choice in Receipt of Radioactive Iodine for Treatment of Differentiated Thyroid Cancer. 2019. J Clin Oncol. 37(24): 2152-2161.
Wallner LP, Li Y, McLeod MC, Gargaro J, Kurian AW, Jagsi R, Radhakrishnan A, Hamilton AS, Ward KC, Hawley ST, Katz SJ: Primary care provider-reported involvement in breast cancer treatment decisions. 2019. Cancer 125 (11): 1815-1822
Radhakrishnan A, Chandler McLeod M, Hamilton AS, Ward KC, Katz SJ, Hawley ST, Wallner LP: Preferences for Physician Roles in Follow-up Care During Survivorship: Do Patients, Primary Care Providers, and Oncologists Agree? 2018. J Gen Intern Med 34(2): 184-186,
Wallner, L.P., Abrahamse, P., Martinez, K.A., Li, Y., Janz, N.K., Katz, S.J., Hawley, S.T. Use of Online Communication by Newly Diagnosed Breast Cancer Patients During the Treatment Decision Process. 2016. JAMA Oncology. 2016 Dec 1;2(12): 1654-1656.
Wallner, L.P., Abrahamse, P., Friese, C.R., Hamilton, A., Ward, K., Katz, S.J., Hawley, S.T. The involvement of primary care physicians in decision-making and care of patients with breast cancer. J Clinical Oncology. 2016. Nov 20;34(33): 3969-3975.
Professional Affiliations
Core Member, University of Michigan Comprehensive Cancer Center
Member, Institute for Health Care Policy and Innovation, University of Michigan
Member, Cancer Surveillance and Outcomes Research Team (CanSORT), University of Michigan
Member, Society for Epidemiologic Research
Member, American College of Epidemiology,
Associate Member, American Association of Cancer Research
Member, American Society of Clinical Oncology,