Faculty Profile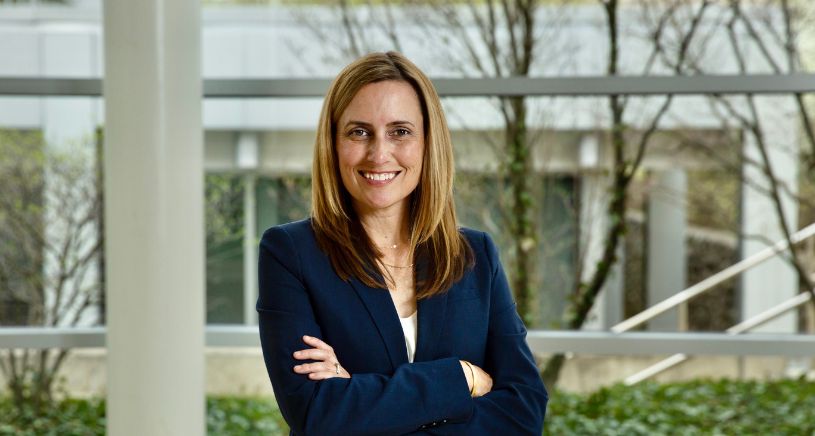 Lauren P. Wallner, PhD, MPH
Assistant Professor, Department of Medicine, Division of General Medicine

Assistant Professor, Department of Epidemiology

Adjunct Investigator, Kaiser Permanente Southern California
North Campus Research Complex
Bldg 16, Room 409E
2800 Plymouth Road
Ann Arbor, MI 48109
Professional Summary
Dr. Wallner received her BS, MPH and PhD from the University of Michigan. She then spent 3 years as a post-doctoral fellow in cancer health services research at Kaiser Permanente Southern California and University of California Los Angeles before returning to University of Michigan as an Assistant Professor of Medicine and Epidemiology.
Education
PhD, Epidemiologic Science, University of Michigan, Ann Arbor MI
MPH, Occupational and Environmental Epidemiology, University of Michigan, Ann Arbor, MI
B.S.: Molecular, Cellular and Developmental Biology, University of Michigan, Ann Arbor, MI
Research Interests & Projects
Quality of care after primary cancer treatment.
Designing and evaluating interventions to improve care navigation in breast and prostate cancer.
Role of primary care providers in delivering comprehensive cancer care.
Prostate cancer screening and subsequent utilizations and outcomes
Detection biases in cancer
Selected Publications
Wallner, L.P., Abrahamse, P., Martinez, K.A., Li, Y., Janz, N.K., Katz, S.J., Hawley, S.T. Use of Online Communication by Newly Diagnosed Breast Cancer Patients During the Treatment Decision Process. 2016. JAMA Oncology. 2016 Dec 1;2(12): 1654-1656.
Wallner, L.P., Abrahamse, P., Friese, C.R., Hamilton, A., Ward, K., Katz, S.J., Hawley, S.T. The involvement of primary care physicians in decision-making and care of patients with breast cancer. J Clinical Oncology. 2016. Nov 20;34(33): 3969-3975.
Wallner, L.P., Dibello, J.R., Li, B.H., VanDenEeden, S.K., Weinman, S., Ritwoller, D.P., Abel, J.E., D'Agostino, R., Loo, R.K., Aaronson, D., Richert-Boe, K., Horwitz, R., Jacobsen, S.K. 5-alpha reductase inhibitors and the risk of prostate cancer mortality in men treated for benign prostatic hyperplasia. Mayo Clin Proceedings. 2016. Dec;91(12): 1717-1726.
Wallner, L.P., Hsu, J.Y., Loo, R.K., Palmer-Toy, D.E., Schottinger, J.E., Jacobsen, S.J. Trends in prostate specific antigen screening and subsequent prostate biopsies, prostate cancer diagnoses, treatments and urology visits from 2000 to 2012. Urology. 2015. Sep; 86(3): 498-505
Wallner, L.P., Wang, R., Jacobsen, S.J., Haque, R. Androgen deprivation therapy for treatment of localized prostate cancer and risk of second primary malignancies. Cancer Epidemiology, Biomarkers and Prevention. 2013. Feb;22(2): 313-6.
Professional Affiliations
Core Member, University of Michigan Comprehensive Cancer Center
Member, Institute for Health Care Policy and Innovation, University of Michigan
Member, Cancer Surveillance and Outcomes Research Team (CanSORT), University of Michigan
Member, Society for Epidemiologic Research
Member, American College of Epidemiology,
Associate Member, American Association of Cancer Research
Member, American Society of Clinical Oncology,