Faculty Profile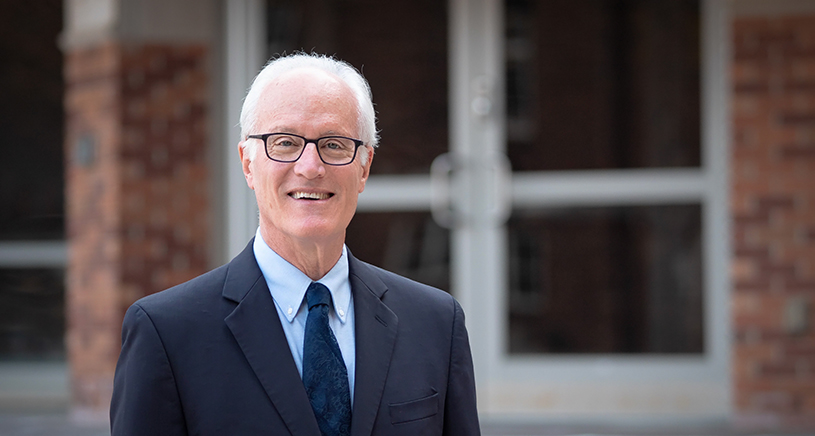 Kenneth E. Warner, PhD
Avedis Donabedian Distinguished University Professor Emeritus of Public Health
Professor Emeritus of Health Management & Policy


Dean Emeritus of Public Health
M3517, SPH II
1415 Washington Heights
Ann Arbor, Michigan 48109-2029
Kenneth E. Warner is the Avedis Donabedian Distinguished University Professor Emeritus of Public Health, Professor Emeritus of Health Management & Policy, and Dean Emeritus at the University of Michigan School of Public Health, where he was on the faculty from 1972-2017. He served as Dean from 2005-2010 and as a department chair from 1982-88 and 1992-95. An economist, Dr. Warner earned his A.B. degree summa cum laude from Dartmouth College in 1968 and M.Phil. and PhD degrees from Yale University in 1970 and 1974.
Presented in over 275 professional publications, including 7 books, Dr. Warner's research has focused on economic and policy aspects of disease prevention, with a principal interest in tobacco and health. Dr. Warner served as the World Bank's representative to negotiations on the Framework Convention on Tobacco Control, the world's first global health treaty. He also served as the Senior Scientific Editor of the 25th anniversary Surgeon General's report on smoking and health. During 2004-05 he was President of the Society for Research on Nicotine and Tobacco. He was a founding member of the Board of Directors of the Truth Initiative. Dr. Warner has testified before the U.S. Senate and the House of Representatives. Now living in Traverse City, MI, he currently serves as an elected member of the Board of Trustees of Northwestern Michigan College, a member of the Munson Healthcare Community and Population Health Committee, and a member of the Advisory Board of the International Affairs Forum.
Dr. Warner's honors and awards include: the Surgeon General's Medallion, conferred by Dr. C. Everett Koop in 1989; election to membership in the National Academy of Medicine in 1996; an international Luther L. Terry Award for Exemplary Leadership in Tobacco Control in 2003; the triennial Doll-Wynder Award from the Society for Research on Nicotine and Tobacco in Florence, Italy in 2017; and Excellence in Research and Teaching Awards from the UM School of Public Health.


PhD, Economics, Yale University, 1974
M.Phil., Economics, Yale University, 1970
A.B., (Summa Cum Laude; Phi Beta Kappa; Highest Distinction in Economics), Dartmouth College, 1968
Effects of tobacco control policies; dynamic analysis of trends in smoking and smoking cessation; economic implications of tobacco and of tobacco control.
Selected Recent Publications:


Sun R, Mendez D, Warner KE. 2022. Use of electronic cigarettes among cannabis-naïve
adolescents and its association with future cannabis use. JAMA Network Open.
5(7):e2223277. doi:10.1001/jamanetworkopen.2022.23277
Mendez D, Le TTT, Warner KE. 2022. Monitoring the increase in the U.S. smoking cessation rate and its implication for future smoking prevalence. Nicotine & Tobacco Research. Online ahead of print. doi:10.1093/ntr/ntac115
Sun R, Mendez D, Warner KE. 2022. Evaluation of self-reported cannabis vaping among US youth and young adults who use e-cigarettes, 2018-2019. JAMA Pediatrics. Online ahead of print. doi:10.1001/jamapediatrics.2021.6102
Sun R, Mendez D, Warner KE. 2022. Is adolescent e-cigarette use associated with adolescent smoking: a new look. Nicotine & Tobacco Research. 24:710-718. https://doi.org/10.1093/ntr/ntab243
Levy DT, Meza R, Yuan Z, et al. 2021. Public health impact of a US ban on menthol in cigarettes and cigars: a simulation study. Tobacco Control. Online ahead of print. doi:10.1136/tobaccocontrol-

2021-056604

Balfour DJK, Benowitz NL, Colby SM, et al. 2021. Balancing consideration of the risks and benefits of e-cigarettes. American Journal of Public Health. Online ahead of print. doi:10.2105/AJPH.2021.306416
Warner KE, Mendez D. 2021. How much of the future mortality toll of smoking can be avoided? Tobacco Control. 30:456-459. doi:10.1136/tobaccocontrol-2019-055530
Warner KE. 2021. Will 5.6 million current American youth eventually die from smoking? The anatomy of a commonly accepted tobacco control measure. Tobacco Control. 30:446-448. doi:10.1136/tobaccocontrol-2020-055672
Mendez D, Warner KE. 2021. A magic bullet? The potential impact of e-cigarettes on the toll of cigarette smoking. Nicotine & Tobacco Research. 19;23(4):654-661. doi:10.1093/ntr/ntaa160
Warner KE. 2019. How to think – not feel – about tobacco harm reduction. Nicotine & Tobacco Research. 21(10):1299-1309. doi:10.1093/ntr/nty084
Levy DT, Warner KE, Cummings KM, et al. 2019. Examining the relationship of vaping to smoking initiation among US youth and young adults: a reality check. Tobacco Control. 28:629–635. doi:10.1136/tobaccocontrol-2018-054446
Warner KE, Mendez D. 2019. E-cigarettes: comparing the possible risks of increasing smoking initiation with the potential benefits of increasing smoking cessation. Nicotine & Tobacco Research. 21(1);41–47. doi:10.1093/ntr/nty062
Chaloupka FJ, Powell LM, Warner KE. 2019. The use of excise taxes to reduce tobacco, alcohol, and sugary beverage consumption. Annual Review of Public Health. 40:187-201. doi:10.1146/annurev-publhealth-040218-043816
Warner KE. 2018. A new measure of youth cigarette smoking. Preventive Medicine Reports. 12:75–78. doi:10.1016/j.pmedr.2018.08.013
Liber AC, Warner KE. 2018. Has underreporting of cigarette consumption changed over time? Estimates derived from US national health surveillance systems between 1965 and 2015. American Journal of Epidemiology. 187:113–119. doi:10.1093/aje/kwx196
Mendez D, Tam J, Giovino GA, Tsodikov A, Warner KE. 2017. Has smoking cessation increased? Nicotine & Tobacco Research. 19:1418–1424. doi:10.1093/ntr/ntw239
Tam J, Warner KE, Meza R. 2016. Smoking and the reduced life expectancy of individuals with serious mental illness. American Journal of Preventive Medicine. 51:958-966. doi:10.1016/j.amepre.2016.06.007
Patrick SW, Warner KE, Pordes E, Davis MM. 2016. Cigarette tax increases and infant mortality. Pediatrics. 137:1-8. doi:10.1542/peds.2015-2901
Chaloupka FJ, Sweanor D, Warner KE. 2015. Differential taxes for differential risks – Toward reduced harm from nicotine-yielding products. New England Journal of Medicine. 373:594-597. doi:10.1056/NEJMp1505710
Warner KE. 2015. The remarkable decrease in cigarette smoking by American youth: Further evidence. Preventive Medicine Reports. 2:259-261. doi:10.1016/j.pmedr.2015.04.001
Chaloupka FJ, Warner KE, Acemoglu D, et al. 2015. An evaluation of the FDA's analysis of the costs and benefits of the graphic warning label regulation. Tobacco Control (peer reviewed special communication). 24:112-119. doi:10.1136/tobaccocontrol-2014-052-022
Holford TR, Meza R, Warner KE, Meernik C, Jeon J, Moolgavkar SH, Levy DT. 2014. Tobacco control and the reduction in premature smoking-related deaths in the United States, 1964-2012. JAMA. 311:164-171. doi:10.1001/jama.2013.285112
Warner KE, Sexton DW, Gillespie BW, Levy DT, Chaloupka FJ. 2014. The impact of tobacco control on adult per capita cigarette consumption in the United States. American Journal of Public Health. 104:83-89. doi:10.2105/AJPH.2013.301591
American Public Health Association
Society for Research on Nicotine and Tobacco