Faculty Profile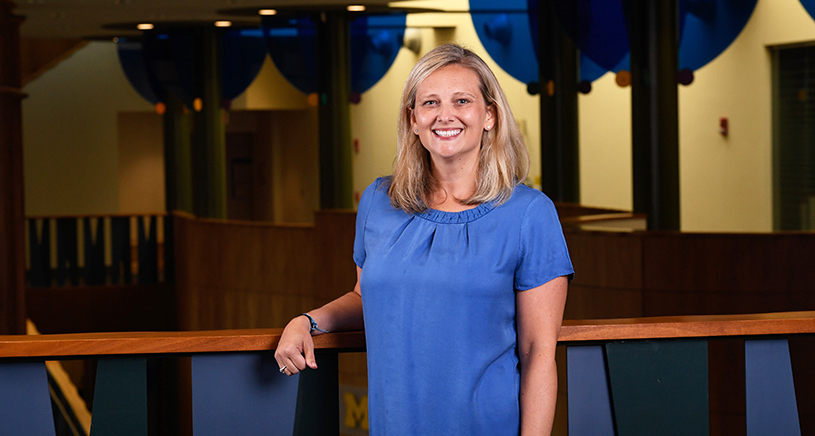 Emily J Youatt, PhD, MPH
Assistant Dean, Student Engagement and Practice
Director, Undergraduate Education
Clinical Associate Professor, Health Behavior and Health Education
Dr. Youatt's academic career focuses on the scholarship and practice of teaching and learning in public health. With a primary emphasis on undergraduate education, her work target program development, curriculum design, and elevating the role of research-based pedagogical practices in public health education. Dr. Youatt spent her early research career focusing on sexual minority and women's health.
PhD, University of Michigan, 2016
MPH, University of Michigan, 2010
BA, University of Kentucky, 2005
program development
scholarship of teaching and learning
teaching pedagogy
undergraduate education
experiential learning
public health workforce
Beck AJ, Youatt, EJ. Public health workforce and education in the United States (2021). In: Holsing JW ML and Scutchfield D (Eds.), Contemporary Public Health: Principles, Practice, and Policy. 2nd edition. University of Kentucky Press.
Anderson, OS, Youatt, EJ, Power, L, and August, E. (2021). Clinical-Track Faculty: Making Them Count in Public Health Education. American Journal of Public Health, 111(1), 30-32.
Godley, S., Aumiller, B., Horigian, V., Khalil, N., Kruger, J., Pennel, C., Youatt, E., and Kiviniemi, M. T. (2020). Evidence-Based Educational Practices for Public Health: How We Teach Matters. Pedagogy in Health Promotion. Online First.
Anderson, OS, August, E, Goldberg, PK, Beck, Youatt, EJ, Beck, AJ (2019). Developing a Framework for Population Health in Interprofessional Training: An Interprofessional Education Module. Frontiers in Public Health 21 (7):58.