Faculty Profile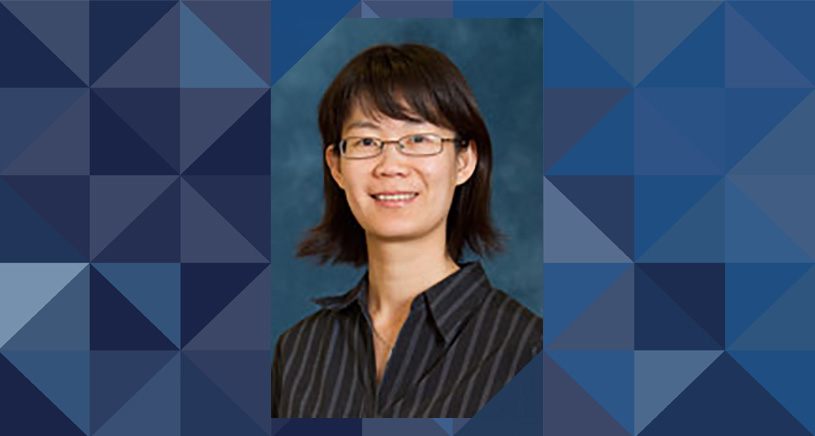 Lili Zhao, Ph.D.
Research Associate Professor, Biostatistics Department
1415 Washington Heights
M2541, SPH II
Ann Arbor, Michigan 48109-2029
Professional Summary
Lili Zhao is a research associate professor in the Department of Biostatistics. She received her Ph.D. in Statistics from the University of Iowa in 2006. She was a senior statistician at Becton, Dickinson and Company from 2006-2007 and a lead statistician at the Comprehensive Cancer Center at the University of Michigan from 2007-2011.
Education
Ph.D., Statistics, University of Iowa, 2006
M.A., Statistics, University of Iowa, 2004
B.S., Business and Economics, Capital University of Economics and Business, Beijing, 1999
Research Interests & Projects
I have interests in developing Bayesian statistical methodology and applying it in cancer research. My current methodological work involves change point analysis, phase I and II clinical trials.
Selected Publications
Zhao L and Banerjee M (2012). Bayesian piecewise mixture model for racial disparity in prostate cancer Computational Statistics and Data Analysis 362-369.
Zhao L, Lee J, Mody, R and Braun TM. (2011). The Superiority of the Time-to-Event Continual Reassessment Method to the Rolling Six Design in Pediatric Phase I Cancer Trials Clinical Trials 361-369.
Zhao L, Morgan MA, Parsels LA, et al. (2011). Response to Letter from Bassukas Clinical Cancer Research 4613.
Zhao L, Morgan MA, Parsels LA, et al. (2010). Bayesian Hierachical changepoint methods in modeling the tumor growth profiles in xenograft experiments Clinical Cancer Research 1-7.
Zhao L, Woodworth G (2009). Bayesian Decision-Theoretic Group Sequential Analysis with Survival Endpoints Statistics in Medicine 13391352.
Professional Affiliations
American Statistical Association
International Society for Bayesian Analysis