Faculty Profile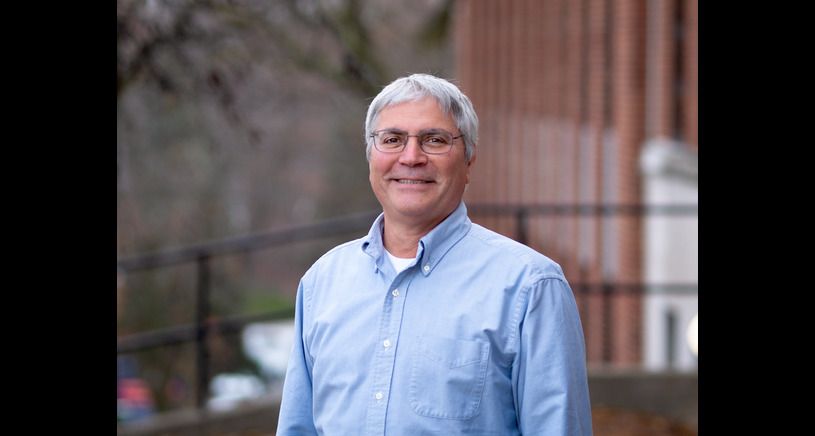 Marc A. Zimmerman, PhD
Marshall H. Becker Collegiate Professor of Public Health


Professor, Health Behavior & Health Education


Professor, Psychology



Professor, Combined Program in Education & Psychology
3702 SPH I
1415 Washington Heights
Ann Arbor, Michigan 48109-2029
Dr. Zimmerman's research focuses on adolescent health and resiliency, and empowerment theory. His work on adolescent health examines how positive factors in adolescent's lives help them overcome risks they face. His research includes analysis of adolescent resiliency for risks associated with alcohol and drug use, violent behavior, precocious sexual behavior, and school failure. He is also studying developmental transitions and longitudinal models of change. Dr. Zimmerman's work on empowerment theory includes measurement and analysis of psychological and community empowerment. The research includes both longitudinal interview studies and community intervention research.
Dr. Zimmerman is the Director of the Prevention Research Center of Michigan and the CDC-funded Youth Violence Prevention Center. He is the Editor of Youth and Society, a member of the editorial board for Health Education Research, and Editor Emeritus of Health Education and Behavior.
PhD, Psychology, Personality, and Social Ecology, University of Illinois, 1986
M.S., Community Psychology, University of Oregon, 1980
B.S., Psychology, University of Massachusetts, 1976
Dr. Zimmerman's primary research interests have included application and development of empowerment theory and the study of adolescent health and resiliency. His research has consistently focused on individual and community risk and promotive factors, resiliency, and community-based research methods. He can be found on ResearchGate.

He is the principal investigator for the Flint Adolescent Study (FAS). FAS is a National Institute on Drug Abuse funded longitudinal study designed to investigate resiliency among adolescents. The study is currently examining resiliency in the transition to adulthood. The protective factors studied include participation in church, school, and community organizations, social support and influences, psychological well being, and racial identity.

Dr. Zimmerman directs the Prevention Research Center of Michigan (PRC/MI). This Center includes both policy and community-based initiatives and projects. The center includes partnerships with the State Department of Community Health and other policy organizations and community organizations including the Genesee County Health Department. PRC projects focus on safe and healthy futures with an emphasis on adolescent and family health.

Dr. Zimmerman also Directs the CDC funded Michigan Youth Violence Prevention Center. The six component intervention is located in Flint, Mi. The Center includes collaborators from Emergency Medicine, Psychaitry, the Prevention Research Center, and several community-based organizations. This Center builds on Dr. Zimmerman's work with Youth Empowerment Solutions and his longstanding work with adolescents.

He has published on a wide variety of topics including adolescent violence, sexual behavior, substance use, and mental health; HIV/AIDS prevention; and empowerment theory. Selected representative publications follow.
Stoddard SA, Zimmerman MA, Bauermeister JA (2012). A Longitudinal Analysis of Cumulative Risks, Cumulative Promotive factors, and Adolescent Violent Behavior Journal of Research on Adolescence.
Hurd NM, Sanchez B, Zimmerman MA, Caldwell CH (2012). Natural mentors, racial identitiy, and educational attainment among African American adolescents: Exploring pathways to success Child Development.
Brenner, A.B., Zimmerman, M.A., Bauermeister, J.A., & Caldwell, C.H. (2012). The physiological expression of living in disadvantaged neighborhoods for youth. Journal of Youth and Adolescence DOI 10.1007/s10964-012-9838-8..
Hurd NM, Sellers RM, Cogburn CD, Butler-Barnes ST, Zimmerman MA (2012). Racial Identity and depressive symptoms among Black emerging adults: The moderating effects of neighborhood racial composition Developmental Psychology.
Zimmerman MA, Stewart S, Morrel-Samuels S, Franzen S, Reischl T. (May, 2011). Youth empowerment solutions for peaceful communities: Combining theory and practice in a community level violence prevention curriculum. Health Promotion and Practice 425-439.
Hurd, N.M., Zimmerman, M.A., Xue, Y. (July, 2009). Negative adult influences and the protective effects of role models: A study with urban adolescents. Journal of Youth and Adolescence 777-789.
Fergus, S., Zimmerman, M.A., Caldwell, C.H. (2007). Sexual risk behavior in adolescence and young adulthood. American Journal of Public Health 1096-1101.
Fergus, S., Zimmerman, M.A. (2005). Adolescent resilience: A framework for understanding healthy development in the face of risk. Annual Review of Public Health 399-419.
American Public Health Association
Society for Community Research and Action
Society for Public Health Education
Society for Prevention Research
Marc Zimmerman in the News