Faculty Profile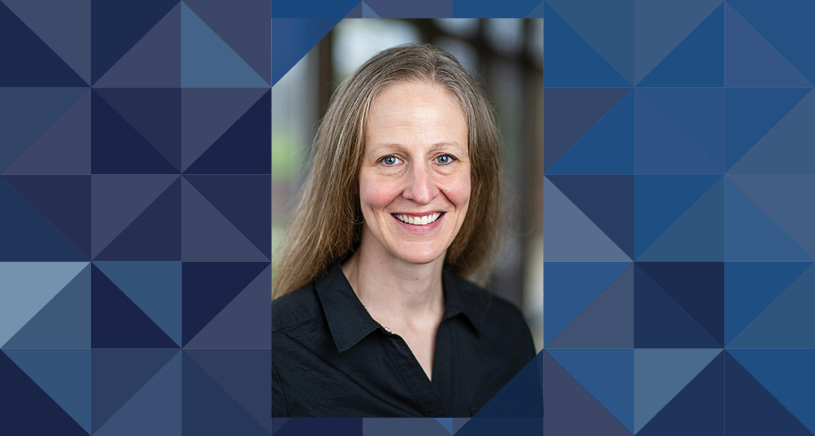 Kara Zivin, PhD, MS, MA, MFA
Marcia A. Valenstein, MD Collegiate Professor, Psychiatry
Professor, Health Management and Policy
Research Career Scientist, Center for Clinical Management
Research, VA Ann Arbor Healthcare System
Dr. Zivin is a health services and policy researcher who uses social science and public health tools to improve health and functional outcomes for vulnerable populations with mental health and substance use disorders (behavioral health conditions), including pregnant and postpartum women, Veterans, and older adults.

About Kara Zivin, PhD, MS, MA, MFA
Dr. Zivin is a health services and policy researcher who uses social science and public health tools to improve health and functional outcomes for vulnerable populations with mental health and substance use disorders (behavioral health conditions), including pregnant and postpartum women, Veterans, and older adults.
She is the Marcia A. Valenstein, MD Collegiate Professor of Psychiatry, Professor of Obstetrics and Gynecology, and Professor of Health Management and Policy at the University of Michigan; Research Career Scientist at the Department of Veterans Affairs; and Senior Health Researcher at Mathematica, located in Ann Arbor, Michigan. Dr. Zivin aims to increase public awareness about and influence policy addressing behavioral health conditions by combining research expertise (data) and personal narrative (story).
MFA, Vermont College of Fine Arts, 2021
PhD, Harvard University, 2004
MS, Harvard School of Public Health, 2002
MA, Johns Hopkins School of Advanced International Studies, 1998
BA, Johns Hopkins University, 1997
Mixed methods research; mental health; substance use; health policy; reproductive health; employee engagement
Research Projects:
Dr. Zivin leads several interrelated studies funded by the National Institutes of Health that examine the impacts of federal and state behavioral health policy changes on clinical and economic outcomes among childbearing individuals and infants.
Dr. Zivin leads a large study of the predictors and consequences of burnout among mental health providers for the Department of Veterans Affairs.
Design, Implementation, and Evolution of the Medicaid Outcomes Distributed Research Network (MODRN). Zivin K, Allen L, Barnes AJ, Junker S, Kim JY, Tang L, Kennedy S, Ahrens KA, Burns M, Clark S, Cole E, Crane D, Idala D, Lanier P, Mohamoud S, Jarlenski M, McDuffie MJ, Talbert J, Gordon AJ, Donohue JM. Medical Care. 2022 Sep 1;60(9):680-690. PMID: 35838242. https://pubmed.ncbi.nlm.nih.gov/35838242/
Evaluation of Antipsychotic Reduction Efforts in Patients With Dementia in Veterans Health Administration Nursing Homes. Gerlach LB, Maust DT, Kales HC, Chang M, Kim HM, Wiechers IR, Zivin K. American Journal of Psychiatry. 2022 Aug;179(8):544-552. PMID: 35615813. https://pubmed.ncbi.nlm.nih.gov/35615813/
Relationships between work-environment characteristics and behavioral health provider burnout in the Veterans Health Administration. Zivin K, Chang MM, Van T, Osatuke K, Boden M, Sripada RK, Abraham KM, Pfeiffer PN, Kim HM. Health Services Research. 2022 Jun;57(Supplement 1):83-94. PMID: 35230714. https://pubmed.ncbi.nlm.nih.gov/35230714/
Perinatal Mental Illness Nearly Ended My Life. Zivin K. Health Affairs. 2021 Oct;40(10):1663-1666. PMID: 34606356. https://pubmed.ncbi.nlm.nih.gov/34606356/
Pregnant Women with Substance Use Disorders - The Harm Associated with Punitive Approaches. Haffajee RL, Faherty LJ, Zivin K. New England Journal of Medicine. 2021;384(25):2364-2367. PMID: 34161722. https://pubmed.ncbi.nlm.nih.gov/34161722/
Trends in Suicidality 1 Year Before and After Birth Among Commercially Insured Childbearing Individuals in the United States, 2006-2017. Admon LK, Dalton VK, Kolenic GE, Ettner SL, Tilea A, Haffajee RL, Brownlee RM, Zochowski MK, Tabb KM, Muzik M, Zivin K. JAMA Psychiatry. 2021 Feb 1;78(2):171-176. PMID: 3320614. https://pubmed.ncbi.nlm.nih.gov/33206140/
Full list of publications: https://www.ncbi.nlm.nih.gov/sites/myncbi/kara.zivin.1/bibliography/40453703/public/
Email: kzivin@umich.edu
Office: 734-222-7417
Fax: 734-222-7514

Address:
Building 16, Room 288W
2800 Plymouth Road
Ann Arbor, MI 48109