Certificate Program in Public Health Genetics
Certificate Program in Public Health Genetics
Integrating the science, technology, and social implications of genetics to improve health.
Advances in genetics are occurring at a pace that challenges our collective ability to respond to the many social, legal, ethical, and public health policy implications generated by this revolution of knowledge. Consequently, there is a compelling need to prepare future public health professionals in the biology, technology, applications, responsibilities, and issues of genetics information, which will play an increasing role in our understanding of health and disease.
While all students are invited to incorporate an analysis of public health genetics in their program of study at the University of Michigan School of Public Health, the Certificate in Public Health Genetics (CPHG) offers a set of courses and field experience in this area. Read more >>>
Interested in seeing an overview of the Public Health Genetics Certificate? View Slideshow Now
If you are interested in pursuing the certificate in Public Health Genetics, please determine your eligibility and review the certification process.
Declare your interest in
Public Health Genetics
Why Public Health Genetics?
"The Human Genome Project has ushered in a dramatic expansion and acceleration of genetics and genomics research, with many scientific, medical, ethical, legal, and social implications. Next-generation DNA sequencing technologies promise to advance the field of personalized healthcare, while a host of genome-wide studies have identified numerous genes associated with common diseases and human behavior. Commercialization of genetic testing based on these findings has launched several biotechnology companies and spawned the controversial development of personal genome services. Within the U.S. and abroad, the growth of 'biobanks' has engendered heated debate about the legal and policy ramifications of repositories of genetic information.
"These and related developments have major implications for the dynamic field of public health genetics. An informed public health workforce will be critical to help realize the positive promises of discoveries in genomics, health and disease. Our program aims to provide aspiring public health professionals with a multidisciplinary understanding of key issues at the intersection of genetics and genomics science and public health. We have been committed to this mission since our establishment in 1996 as one of the first public health genetics graduate programs in the nation. I hope you will take time to learn more about what our program offers and how you might become engaged."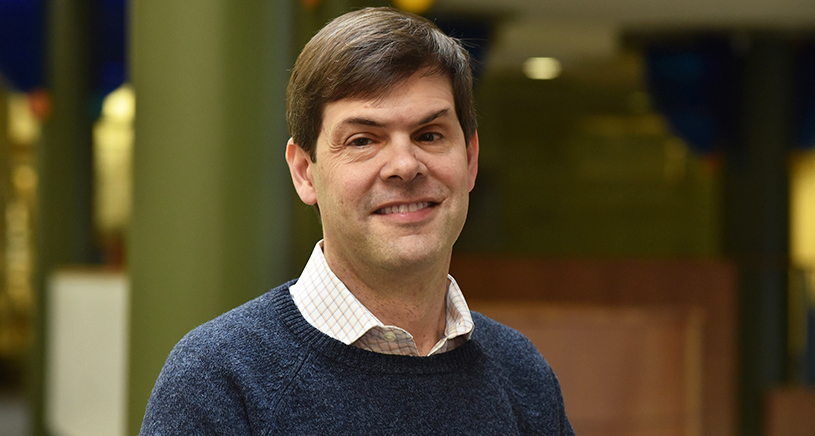 J. Scott Roberts, Ph.D.
Director, Public Health Genetics Program