2020-2021 Scholars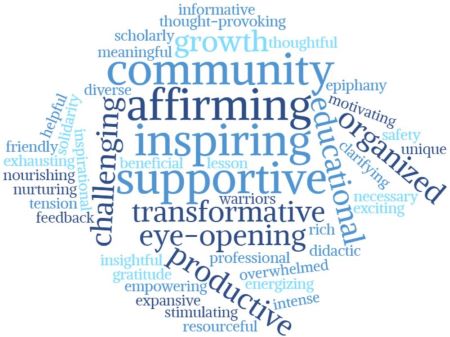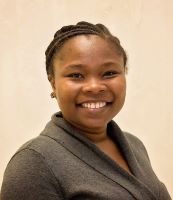 Amma A. Agyemang
Amma Agyemang, PhD, MPH, is an Early Stage Investigator who focuses on clinical-translational research aimed at: (1) broadening our understanding of the psychological underpinnings, including health behaviors and sequelae, in chronic medical conditions; and (2) translating this knowledge into clinical tools and interventions that enhance adjustment and outcomes. She holds a PhD in Clinical Psychology from Viriginia Commonwealth University,and is an Assistant Professor of Physical Medicine and Rehabilitation, also at Virginia Commonwealth University. She has been trained in clinical psychology and public health to contextualize individuals' responses to chronic medical conditions within a socioecological framework, such that she considers the roles of sex/gender, race and ethnicity and access in these areas. Her current program of research focuses primarily on psychological sequelae and other modifiable characteristics in traumatic brain injury. She is involved in two main research projects, a prospective longitudinal study of former and current service members with varying histories of mild traumatic brain injury (mTBI), and a feasibility study to examine the roles of sleep quality in cognitive functioning following including mTBI. Through participation in the MIWI Residential Summer Institute, Dr. Agyemang seeks to better apply a health disparities lens to her current work in rehabilitation.
Sangwoo Ahn
Sangwoo Ahn, PhD, RN is an assistant professor in the College of Nursing at the University of Tennessee in Knoxville. He earned a PhD in Nursing from the University of Minnesota School of Nursing in Minneapolis, and his training was in geriatric nursing. He studied non-pharmacological interventions as a graduate research assistant for older adults with Alzheimer's dementia. He came to think that the best way to manage Alzheimer's dementia is prevention given that there is no cure. Thus, his program of research focuses on determining effective strategies to delay the onset of Alzheimer's dementia using non-pharmacological approaches (e.g., healthy lifestyles such as physical activity). He aims to develop an individualized physical activity intervention to enhance adherence to the protocol and to ensure each participant's safety, helping curb the occurrence of Alzheimer's dementia in older adults.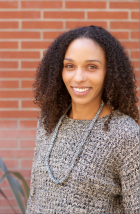 Lauren L. Brown
Dr. Brown serves as an NIA Postdoctoral Fellow at the Population Studies Center in the Institute for Social Research at the University of Michigan. She completed her PhD in Gerontology in 2018 at the University of Southern California and her MPH at Tulane School of Public Health in 2010. While completing her MPH, she worked with a service planning body for HIV positive, under and uninsured African Americans in New Orleans. After completing her Masters, she worked with elderly African American and Latino communities at the Los Angeles County Hospital studying the cooccurrence of multiple untreated cardiometabolic chronic conditions and early onset dementia. Dr. Brown's research takes an innovative, multidisciplinary approach to race/ethnic health disparities research and scholarship that integrates the study of the aging process, social psychology, biology, inequality, and social epidemiology. Centered around the stress process, her research program largely focuses on understanding the unique difficulties racial/ethnic minorities face in maintaining physical and psychological well-being as they age.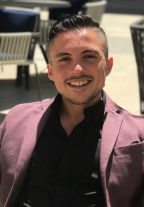 Juan Del Toro
Juan Del Toro is a postdoctoral research scientist at the University of Pittsburgh. He holds a PhD in Developemental Psychology from New York University. As an applied developmental psychologist,Dr. Del Toro uses social and developmental frameworks to examine how racial discrimination from specific perpetrators (i.e., peers, educators, and law enforcement) shape health disparities among youth. The specification of the perpetrator of discrimination can inform setting-specific interventions and challenge setting-specific policies/practices (i.e., zero tolerance in schools, proactive policing in neighborhoods) to ultimately improve the wellbeing of all youth.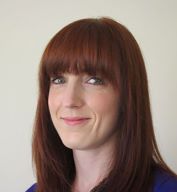 Margaret Gough Courtney
Margaret Gough Courtney is an Assistant Professor of Sociology at the University of La Verne. She holds a Ph.D. in Sociology and an M.A. in Statistics from the University of Michigan. Prior to her current position she was an American Sociological Association/National Science Foundation postdoctoral fellow at Harvard University. Her research has primarily focused on 1) relationships between economics and family life, and 2) relationships between economic and social circumstances and health outcomes. Recently her research has been focused in two areas: 1) The effects of the Affordable Care Act on family formation; and 2) The role of social, economic, and environmental factors on processes of aging. She is a principle investigator of an R15 award from NIA to study the social, political, economic, environmental, and biological factors related to osteoporosis, C-reactive protein, and telomere length using data from the Health and Retirement Study. She has extensive experience analyzing longitudinal data and employing causal inference methods.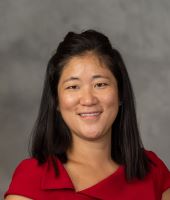 Jin Jun
Jin Jun, PhD, RN is a nurse researcher with strong curiosity and passion to develop and sustain a healthy workforce in order to create a better healthcare system. Dr. Jun is an assistant professor in the Center for Healthy Aging, Self-Management and Complex Care at The Ohio State University. Previously, she was a postdoctoral research fellow at the School of Nursing and the Institute for Healthcare Policy and Innovation at the University of Michigan. She holds a PhD in Nursing Research and Theory Development from New York University. Dr. Jun's research interests include occupational mental health, organizational culture and management, and stress management. Her research interests are informed through her 15+ years of clinical experience as a nurse and nurse practitioner in trauma, intensive care units, and primary care. She is also interested in developing a policy that supports healthcare providers.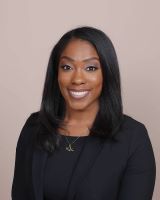 Keri F. Kirk
Keri F. Kirk is a licensed clinical psychologist for the Department of Defense/Uniformed Services University. She earned her Ph.D. in Clinical Psychology from Howard University and completed a Clinical Psychology Doctoral Internship at the John D. Dingell VA Medical Center in Detroit, MI. She also completed a Postdoctoral Fellowship in Health Psychology at the Atlanta VA Medical Center. She currently researches pain-related behavioral health intervention for the Defense and Veterans Center for Integrative Pain Management and the Henry M. Jackson Foundation. Dr. Kirk's scholarly research interests include mixed methods clinical interventions to address psychosocial mechanisms of health behavior change in health disparities like obesity and cardiovascular disease. Additionally, she is interested in examining the role of provider communication and racial discrimination in the perpetuation of obesity and heart disease among Black adults, particularly Black women. She is also interested in how the promotion of psychological wellness can mitigate the impact of race-based, health-related stress among Black women. Dr. Kirk was raised as a military dependent with roots in both Ann Arbor and Detroit, Michigan. She is an avid fitness enthusiast, certified personal trainer, and foodie-in-training.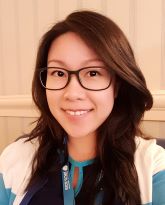 Angela E. Lee-Winn
Dr. Angela E. Lee-Winn is an Assistant Professor in the Department of Epidemiology at the Colorado School of Public Health. She received doctoral and postdoctoral training in psychiatric epidemiology and prevention science at Johns Hopkins Bloomberg School of Public Health. Her research is centered on using interdisciplinary approaches to better understand the psychosocial and sociocultural factors that influence the etiology of mental health problems and promotion of mental health and wellbeing. Her most recent focus as an early-career researcher is on gaining expertise to meet unique needs of young mothers, specifically pregnant and/or parenting youth with substance use issues, an underserved population at extremely high risk for several health problems. Her long-term goal is to become an independent investigator with expertise in perinatal substance use, with a focus on designing and adapting, implementing, and evaluating interventions for vulnerable young mothers.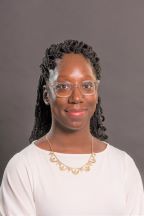 Kaleea Lewis
Kaleea Lewis, PhD is a Preparing Future Faculty for Faculty Diversity Postdoctoral Fellow at the University of Missouri- Columbia. She holds a joint appointment in the Department of Public Health and Women's and Gender Studies. Dr. Lewis received her Master of Science and Doctorate of Philosophy in Public Health, with a concentration in Health Promotion, Education, and Behavior from the Arnold School of Public Health at the University of South Carolina. As a scholar trained in the social and health sciences, Dr. Lewis draws extensively from critical race theory (CRT), sociological theories of race and racism, and a social determinants of health framework to help her gain a better understanding of how systems of power and oppression adversely impact mental health. Her research agenda uses mixed-methods to understand, confront, and challenge the ways in which race, racism, and Whiteness operate as a social determinant of health for Black Americans. The goal of her racial health equity focused research agenda is to create community based interventions that reduce racial mental health disparities while also producing knowledge to help researchers and public health policy makers understand the nuances of race, racism, and Whiteness.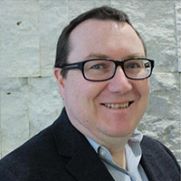 Gerald P. McKinley
Dr. McKinley holds a PhD in Social Cultural Anthropology from the University of Western Ontario. He completed his Post-Doctoral training in the Social Aetiology of Mental Illness Training Program at the University of Toronto and the Center for Addictions and Mental Health. He is a community-based qualitative researcher who focuses on First Nations' adolescent mental health and wellbeing. Dr. McKinley teaches in the Schulich Interfaculty Program in Public Health at the University of Western Ontario.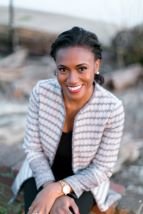 Jocelyn R. Smith Lee
Jocelyn R. Smith Lee, PhD is an Assistant Professor of Human Development and Family Studies at the University of North Carolina, Greensboro. Dr. Smith Lee's community engaged program of research investigates issues of trauma, violence, loss, and healing among Black boys, men, and families. Rooted in Baltimore and growing in Greensboro, her research examines the health disparities of violent injury and violent death and works to understand how losing loved ones to homicide shapes the health, well-being, development, and family relationships of Black males and their social networks. Dr. Smith Lee's interdisciplinary research has been published in top-tier journals such as the American Journal of Public Health and the American Journal of Orthopsychiatry, presented at national scientific meetings and invited talks, and featured in national news outlets. At UNC Greensboro, she is the founder and director of the Centering Black Voices research lab whose vision is to affirm the humanity of Black boys, men, and families by creating supportive spaces were Black communities can leverage research to transform pain into collective growth, healing, justice, and advancement. She completed her undergraduate studies in Psychology at Hampton University and her graduate work in Marriage and Family Therapy (MS) and Family Science (PhD) at the University of Maryland, College Park. Having personally lost loved ones to homicide, Jocelyn is deeply committed to this healing work.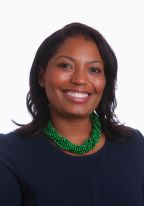 Erica C. Spears
Erica C. Spears, PhD, MA, is currently an Assistant Professor at the University of North Texas Health Science Center (HSC) in the Department of Health Behavior and Health Systems. Her research employs mixed-methods to examine the influence of intersectional stressors on health behaviors related to chronic disease development and negative health outcomes in racial minorities. Before joining HSC, Dr. Spears completed her postdoctoral training at the Center for Health Ecology and Equity Research at Auburn University. She earned her Doctorate in Health Education from the Texas A&M University and holds a Master's of Arts in Speech Communication from the University of Houston. Prior to joining academia, Dr. Spears worked in public health practice as a grant manager on various primary prevention interventions aimed at promoting health equity in African American and Hispanic communities.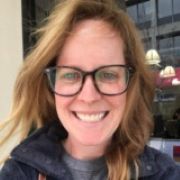 Casey Walsh
Casey Walsh, PhD, MSW is a post-doctoral fellow in the Biobehavioral Cancer Prevention and Control Training Program at the University of Washington and Fred Hutchinson Cancer Research Center. Her research focuses on the complex health, mental health, and social factors impacting the health-related quality of life and social functioning of adolescent and young adult (AYA) cancer survivors. She is a licensed clinical social worker and is actively involved in the AYA cancer support community as a volunteer wellness guide with Project Koru. She received her MSW from the University of Michigan at Ann Arbor and her PhD in Social Work from the University of Texas at Austin. She is passionate about developing and testing sustainable behavioral interventions that will help to improve the health and psychosocial outcomes of underrepresented AYA cancer survivors.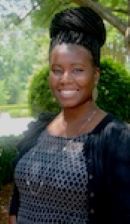 Charity S. Watkins
Charity S. Watkins,PhD, MSW, LCSWA, is a tenure-track assistant professor in the Department of Social Work at North Carolina Central University. Dr. Watkins received her B.A. in Sociology, MSW in Social Work, and Ph.D. in Social Work from the University of North Carolina at Chapel Hill, making her a Triple Tar Heel. Dr. Watkins's research interests include parenting among low-income African American parents, academic resilience, racial equity, socioeconomic equity, and how positive parenting strategies influence the academic outcomes of elementary school children. She has also begun to explore racial disparities in cardiovascular disease with a special focus on heart conditions experienced by Black women following pregnancy and childbirth after her own heart attack and heart failure diagnosis. To combine her clinical training in social work, experience as a WomenHeart champion, and expertise in quantitative and qualitative research, Dr. Watkins ultimately aims to translate her research to practice in efforts to advocate for Black women, children, and low-income families.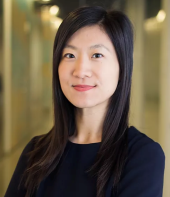 Xing Sherry Zhang
Xing Sherry Zhang is an NICHD postdoctoral fellow at the University of Wisconsin - Madison, through the Health Disparities Research Scholars Program. She received her PhD in Policy Analysis and Management at Cornell University in August 2018. She works in the areas of family demography, race and ethnicity, health, and inequality. Her research examines how parent-child relationships shape children's mental health and demographic outcomes from adolescence to adulthood by race, ethnicity, gender, and socioeconomic status. Her work has been funded by grants from the NICHD, National Science Foundation, the Cornell Population Center, Cornell's Bronfenbrenner Center for Translational Research, the Population Reference Bureau, and the Scholars Strategy Network.