Community-Based Public Health Caucus
Announcements
---

This year's theme is 150 Years of Creating the Healthiest Nation: Leading the Path Toward Equity
We are so excited to announce the Community-Based Public Health Caucus' APHA 2022 Program!

We had over 200 excellent submitted abstracts submitted this year (thank you to all who submitted!), and we are thrilled about our program this year.

Below is an overview of the full schedule of oral sessions, roundtables, poster sessions, and business meetings which you can download and save for your reference.

In addition, you can check out the full APHA 2022 Online Program and search for "Community Based Public Health Caucus" to see all of our events and the details of presenters for each session.
COMMUNITY-BASED PUBLIC HEALTH CAUCUS BUSINESS MEETING
Open to All! (no ticket required)
Tuesday, November 8th,
6:30AM-8:00AM
Boston Convention Center, Room 052B
Our Business Meeting this year will no longer include a ticketed breakfast in an effort to ensure that the meeting is open to all. Please join us in community on Tuesday morning (and feel free to bring your own coffee/snack!).

If you have any questions regarding the Business Meeting, please contact your friendly program planners (Rachel - rachel.l.berkowitz@sjsu.edu - and Angela - confidenceplus2000@gmail.com).
---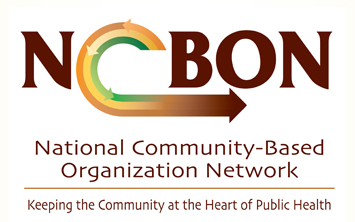 JOIN THE NATIONAL COMMUNITY-BASED ORGANIZATION NETWORK (NCBON) FOR THEIR 18TH ANNUAL COMMUNITY RECEPTION
NCBON is holding its 18th Annual Celebration of Community and Culture again in collaboration with our National and local Boston area partners, RSVP today.
---
Ella Greene-Moton, CBPH Caucus Leader, Nominated for President-Elect
We are excited to share the good news that our very own Ella Greene-Moton has been nominated for the 2022 President-Elect of the American Public Health Association.
Ella is a founding member of the CBPH Caucus and the National Community-Based Organization Network. From 2005-2014, she served as the Coordinator of NCBON and Staff Support for the CBPHC Policy Work Group This historic nomination embodies the vision of the CBPH Caucus that all of us together have worked so hard to realize for over twenty years: Community Lies at the Heart of Public Health!

You can find out more about Ella at: https://www.apha.org/About-APHA/Governance/APHA-Boards-and-Councils/Executive-Board/APHA-candidates/Ella-Greene-Moton

Check out her campaign video below!

Follow her on Twitter: @Emgree1; #Ella4PresidentElect
Connect with her on LinkedIn: https://www.linkedin.com/in/ella-greene-moton-ab6b3428/
WE LOOK FORWARD TO SEEING YOU THERE!
---
Donate to the Toby Citrin Memorial Fund for Youth Researchers
Toby Citrin, JD, honored at the 2020 APHA Annual Meeting, played a key role in starting the American Public Health Association's Community-Based Public Health Caucus. In honor of Toby Citrin, quintessential mentor and leader in this effort, we are establishing the Toby Citrin Memorial Fund for Youth Researchers.
Through this fund, we will collect resources to support the attendance and participation of youth researchers in future APHA conferences. It can take up to $1300 for one youth researcher to register for, travel to, stay for, and attend/present at an APHA conference.
Please consider donating to the fund through our GoFundMe Site!
Thank you for supporting the Caucus!