Spotlight: Jon Zelner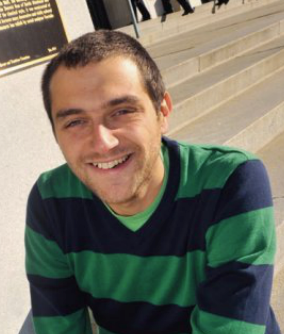 Dr. Jon Zelner is a researcher and assistant professor in the Department of Epidemiology at the University of Michigan's School of Public Health, and a faculty member within the Center for Social Epidemiology and Population Health. He received a dual Ph.D. in Sociology and Public Policy in 2011 from the University of Michigan (U-M). Prior to returning to U-M, Dr. Zelner completed a postdoctoral fellowship in the Dept. of Epidemiology of Microbial Diseases at the Yale School of Public Health (2016), was a Robert Wood Johnson Foundation Health and Society Scholar at Columbia University (2014-16), and was an NIH Research and Policy for Infection Disease Dynamics (RAPIDD) postdoctoral fellow in the Dept. of Ecology and Evolutionary Biology at Princeton University (2011-2014).

Dr. Zelner is focused on understanding and targeting the joint social and biological drivers of infectious disease risk. His work blends theory and methods from sociology and epidemiology, with an emphasis on the development and use of novel computational and statistical methods for integrating social and biological data. Some of his recent projects include 1) Modeling racial disparities in Tuberculosis mortality in the early 20th century United States, 2) Modeling the joint contributions of household and community exposure to tuberculosis infection risk in Lima, Peru. 3) Understanding weather and climate factors driving spatial variability in pediatric diarrheal disease risk in Vietnam, 4) Modeling spatial and genetic 'hotspots' of multi-drug resistant Tuberculosis risk in Lima, Peru.

PUBHLTH405: Social History of Infectious Disease, is a course taught by Dr. Zelner. The course is offered in the fall semesters and presents a mixture of theory and applied cases to better understand the biological, social, and environmental factors related to infectious disease transmission from the 19th century until now. The course brings students through the epidemiologic transition that emerged with industrialization and includes three novels on several infectious diseases.

Dr. Zelner also teaches EPID684 Theory and applications of spatial epidemiology.
To learn more about Dr. Zelner's work, visit his website: http://www.jonzelner.net/
For questions about his courses or research, contact Dr. Zelner at jzelner@umich.edu.