Faculty Profile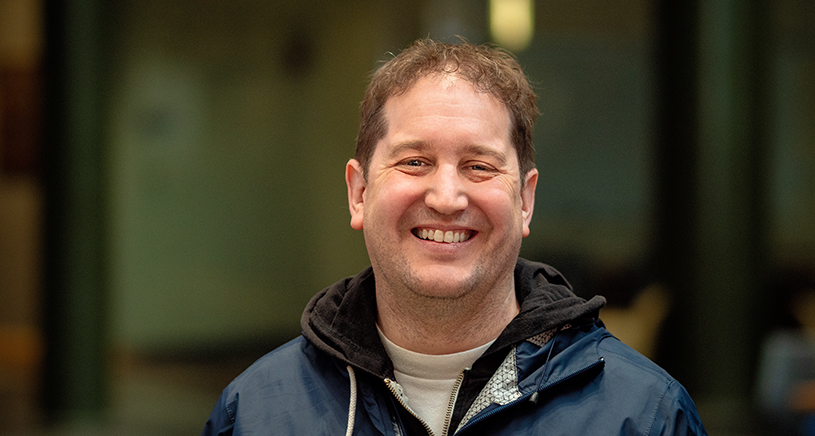 Dave Bridges, PhD
Associate Professor, Nutritional Sciences
3866 SPH I
1415 Washington Heights
Ann Arbor, Michigan 48109-2029
Dr. Bridges is a biologist who's research focuses on nutrient homeostasis and obesity. His team is working on how metabolic regulation is changed with obesity and how that affects cellular metabolism. In particular, his lab is interested in mTORC1 signaling and the connections between intracellular and extracellular signaling pathways. Dr. Bridges did his postdoctoral training with Alan Saltiel before starting his faculty career at UTHSC in Memphis. In 2016 he returned to Ann Arbor and the Nutritional Sciences Department in the School of Public Health.
BSc in Biochemistry, University of Calgary 2000
PhD in Biochemistry University of Calgary 2005
We are interested in the factors which cause obesity, the mechanisms by which this happens and how interventions in this pathway can alleviate obesity or its associated diseases. Our group uses a variety of model systems including cell culture, yeast, flies and mice to understand the signaling and metabolic pathways which are involved in these processes. We then use modern molecular biology, genetic and pharmacological tools to manipulate and learn more about the physiology of obesity.
Stephenson EJ, Ragauskas A, Jaligama S, Redd JR, Parvathareddy J, Peloquin MJ, Saravia J, Han JC, Cormier SA, Bridges D. Exposure to environmentally persistent free radicals during gestation lowers energy expenditure and impairs skeletal muscle mitochondrial function in adult mice. Am J Physiol - Endocrinol Metab 2016; :ajpendo.00521.2015.


Hochberg I, Tran QT, Barkan AL, Saltiel AR, Chandler WF, Bridges D. Gene Expression Signature in Adipose Tissue of Acromegaly Patients. PLoS One 2015; 10:e0129359.


Hochberg I, Harvey I, Tran QT, Stephenson EJ, Barkan AL, Saltiel AR, Chandler WF, Bridges D. Gene expression changes in subcutaneous adipose tissue due to Cushing's disease. J Mol Endocrinol 2015; 55:81–94.


Hatfield I, Harvey I, Yates ER, Redd JR, Reiter LT, Bridges D. The role of TORC1 in muscle development in Drosophila. Sci Rep 2015; 5:9676.


Bridges D, Saltiel AR. Phosphoinositides: Key modulators of energy metabolism. Biochim Biophys Acta - Mol Cell Biol Lipids 2014; 1851:857–66.


Suzuki T, Bridges D, Nakada D, Skiniotis G, Morrison SJ, Lin JD, Saltiel AR, Inoki K. Inhibition of AMPK Catabolic Action by GSK3. Mol Cell 2013; 50:407–19.


Bridges D, Chang L, Lodhi IJ, Clark NA, Saltiel AR. TC10 Is Regulated by Caveolin in 3T3-L1 Adipocytes. PLoS One 2012; 7:e42451.


Bridges D, Ma J-T, Park S, Inoki K, Weisman LS, Saltiel AR. Phosphatidylinositol 3,5-bisphosphate plays a role in the activation and subcellular localization of mechanistic target of rapamycin 1. Mol Biol Cell 2012; 23:2955–62.


Bridges D, MacDonald JA, Wadzinski B, Moorhead GBG. Identification and characterization of D-AKAP1 as a major adipocyte PKA and PP1 binding protein. Biochem Biophys Res Commun 2006; 346:351–7.


Bridges D, Fisher K, Zolov SN, Xiong T, Inoki K, Weisman LS, Saltiel AR. Rab5 proteins regulate activation and localization of target of rapamycin complex 1. J Biol Chem 2012; 287:20913–21.
The Obesity Society

American Diabetes Association

American Physiological Society