Faculty Profile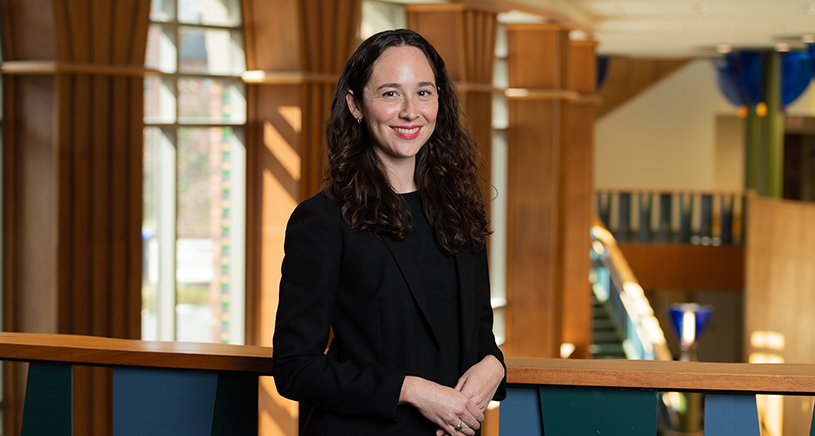 Lindsay C. Kobayashi, PhD, M.Sc.
2661 SPH I
1415 Washington Heights
Ann Arbor, MI 48109
Professional Summary
Dr. Lindsay Kobayashi is an Assistant Professor of Epidemiology in the School of Public Health at the University of Michigan. She is a faculty member of the Center for Social Epidemiology and Population Health (CSEPH). Dr. Kobayashi completed a David E. Bell Postdoctoral Fellowship at the Harvard Center for Population and Development Studies, Harvard T. H. Chan School of Public Health in 2017.
Courses Taught
EPID 617: Social Epidemiology II: Social and Economic Determinants of Population Health
Education
PhD (Epidemiology): University College London, London, UK, 2016
MSc (Epidemiology): Queen's University, Kingston, Canada, 2012
BSc (Life Sciences): Queen's University, Kingston, Canada, 2010
Research Interests & Projects
My research focuses on the social epidemiology of cognitive aging from a global perspective. I primarily use data from internationally harmonized longitudinal studies of aging, including older populations of England, Canada, the United States, and South Africa. My current research is on the life course social and economic determinants of cognitive aging in rural South Africa using longitudinal and randomized exposure measures. I am also investigating the population health implications of continually improving cancer survival rates at older ages in the United States. The goal of my research program is to inform policy solutions to improve cognitive health and health equity among low-income older populations.
Selected Publications
Kobayashi, L.C., Altindag, O., Truskinovsky, Y., Berkman, L.F. Effects of the Affordable Care Act Medicaid expansion on subjective well-being, US adult population, 2010-2016. American Journal of Public Health 2019 Jul 18 e1-e7. doi: 10.2105/AJPH.2019.305164 [Epub ahead of print]
Kobayashi, L.C., Frank, S., Riumallo-Herl, C., Canning, D., Berkman, L.F. Socioeconomic gradients in chronic disease risk behaviors in a population-based study of older adults in rural South Africa. International Journal of Public Health 2019;64(1):135-45.
Kobayashi, L.C., Mateen, F.J., Montana, L., Wagner, R.G., Kahn, K., Tollman, S.M, Berkman, L.F. Cognitive function and impairment in older, rural South African adults: evidence from "Health and Ageing in Africa: A Longitudinal Study of an INDEPTH Community in Rural South Africa". Neuroepidemiology 2019;52(1-2):32-40.
Kobayashi, L.C., Berkman, L.F., Wagner, R.G., Kahn, K., Tollman, S.M., Subramanian, S.V. Education modifies the relationship between height and cognitive function in a cross-sectional, population-based study of older adults in rural South Africa. European Journal of Epidemiology 2019;34(2):131-9.
Kobayashi, L.C., Feldman, J.M. Employment trajectories in mid-life and cognitive performance in later-life: longitudinal study of older American men and women. Journal of Epidemiology Community Health 2019;73(3):232-8.
Professional Affiliations
Society for Epidemiologic Research
Population Association of America
Gerontological Society of America
Methods for Longitudinal Studies in Dementia (MELODEM) Initiative