Faculty Profile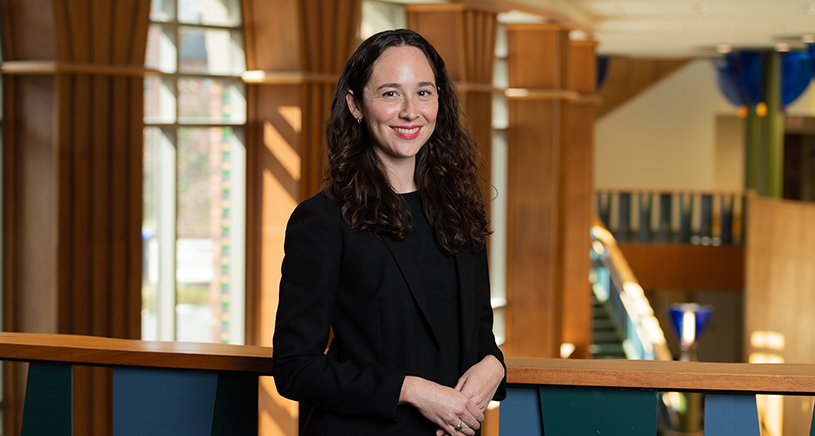 Lindsay C. Kobayashi, PhD, M.Sc.
2661 SPH I
1415 Washington Heights
Ann Arbor, MI 48109
Dr. Lindsay Kobayashi is an Assistant Professor of Epidemiology in the School of Public Health at the University of Michigan. She is a faculty member of the Center for Social Epidemiology and Population Health (CSEPH). Dr. Kobayashi completed a David E. Bell Postdoctoral Fellowship at the Harvard Center for Population and Development Studies, Harvard T. H. Chan School of Public Health in 2017.
PhD (Epidemiology): University College London, London, UK, 2016
MSc (Epidemiology): Queen's University, Kingston, Canada, 2012
BSc (Life Sciences): Queen's University, Kingston, Canada, 2010
My research focuses on the social epidemiology of cognitive aging from a global perspective. I primarily use data from internationally harmonized longitudinal studies of aging, including older populations of England, Canada, the United States, and South Africa. My current research is on the life course social and economic determinants of cognitive aging in rural South Africa using longitudinal and randomized exposure measures. I am also investigating the population health implications of continually improving cancer survival rates at older ages in the United States. The goal of my research program is to inform policy solutions to improve cognitive health and health equity among low-income older populations.
Kobayashi LC

, Farrell MT, Langa KM, Mahlalela N, Wagner RG, Berkman LF. Incident cognitive impairment during aging in rural South Africa: evidence from HAALSI, 2014 to 2019.

Neuroepidemiol

2021;[Epub ahead of print] doi:10.559/000513276.

Kobayashi LC

,

O'Shea BQ

,

Kler JS,

Nishimura R, Palavicino-Maggio CB,

Eastman MR

,

Vinson YR

, Finlay JM. Cohort Profile: The COVID-19 Coping Study: A longitudinal study of mental health and well-being among middle-aged and older US adults during the COVID-19 pandemic.

BMJ Open

2021;11(2):e044965

Kobayashi LC, Gross AL, Gibbons LE, Tommet D, Sanders E, Choi S, Mukherjee S, Glymour MM, Manly JJ, Berkman LF, Crane PK, Mungas DM, Jones RN. You say tomato, I say radish: can brief cognitive assessments in the US Health and Retirement Study be harmonized with its International Partner Studies?

J Gerontol B Psychol Sci Soc Sci

2020 [Epub ahead of print] doi: 10.1093/geronb/gbaa205

Kobayashi LC

, Farrell MT, Payne CF, Mall S, Montana L, Wagner RG, Kahn K, Tollman SM, Berkman LF. Adverse childhood experiences and domain-specific cognitive function in a population-based study of older adults in rural South Africa.

Psychol Aging

2020 35(6):818-30.

Ospina-Romero M

, Glymour MM, Hayes-Larson E, Mayeda ER, Graff RE, Brenowitz WD, Ackley SF, Witte J,

Kobayashi LC

. Association between cancer and Alzheimer's disease with evaluation of study biases: systematic review and meta-analysis.

JAMA

Network Open

2020;3(11):e2025515. doi: 10.1001/jamanetworkopen.2020.25515
Society for Epidemiologic Research
Population Association of America
Gerontological Society of America
Methods for Longitudinal Studies in Dementia (MELODEM) Initiative
Lindsay Kobayashi in the News