Faculty Profile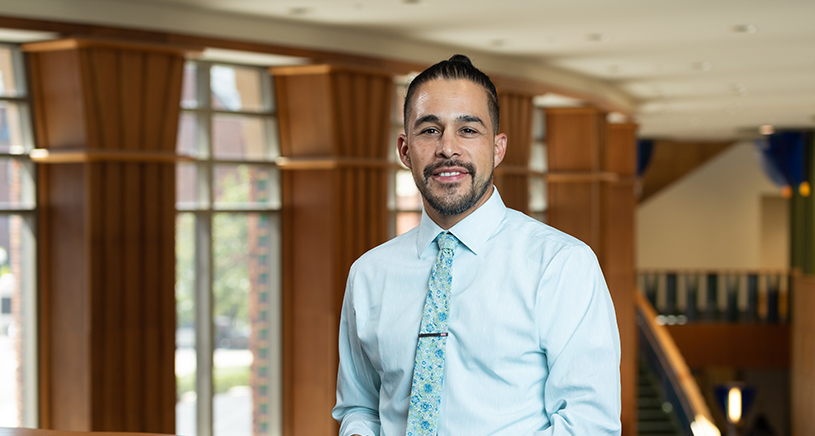 William D Lopez, PhD, MPH
Clinical Assistant Professor, Health Behavior and Health Education
Senior Advisor, Poverty Solutions
Faculty Associate, Latina/o Studies Program
Dr. William D. Lopez's work and advocacy focus on the health impacts of law enforcement, including surveillance, arrest, incarceration, and deportation, in communities of color. He the author of the book, Separated: Family and Community in the Aftermath of an Immigration Raid.
Dr. Lopez also teaches a variety of public health classes, including the Social Determinants of Health, Health Program Planning and Health Communication, both residentially and online.
Dr. Lopez has been fortunate to collaborate both in his research and advocacy with the Washtenaw Interfaith Coalition for Immigrant Rights and Synod Community Services, which operate the Washtenaw County ID Program.
PhD, University of Michigan, 2016
MPH, University of Texas Health Science Center at Houston, 2008
BA, University of Notre Dame, 2005
immigration enforcement and health
law enforcement violence
health inequities
public health through storytelling
creative writing
community collaboration
advocacy and research
Lopez, W. D. (2019) Separated: Family and Community in the Aftermath of an Immigration Raid. Johns Hopkins University Press.
Lopez, W. D., and Castaneda, H. (2022). The mixed-status community as analytic framework to understand the impacts of immigration enforcement on health. Social Science and Medicine, 307, 115180.
Bess, K. D., Andrews, M., and Lopez, W. D. (2022). Teaching Social Determinants of Health as the World Burns Down: Strategies Learned From Teaching in a Pandemic. Pedagogy in Health Promotion, 8(2), 95-98.
Lopez, W. D., Collins, K. M., Cervantes, G. R., Reynosa, D., Salazar, J. C., and Novak, N. L. (2022). Large-scale immigration worksite raids and mixed-status families: Separation, financial crisis, and family role rearrangement. Family and community health, 45(2), 59-66.
Fleming, P. J., Lopez, W. D., Spolum, M., Anderson, R. E., Reyes, A. G., and Schulz, A. J. (2021). Policing is a public health issue: the important role of health educators. Health Education and Behavior, 48(5), 553-558.
Lopez, W. D., Kline, N., LeBron, A. M., Novak, N. L., De Trinidad Young, M. E., Gonsalves, G., ... and Kysel, I. M. (2021). Preventing the spread of COVID-19 in immigration detention centers requires the release of detainees. American Journal of Public Health, 111(1), 110-115.