Faculty Profile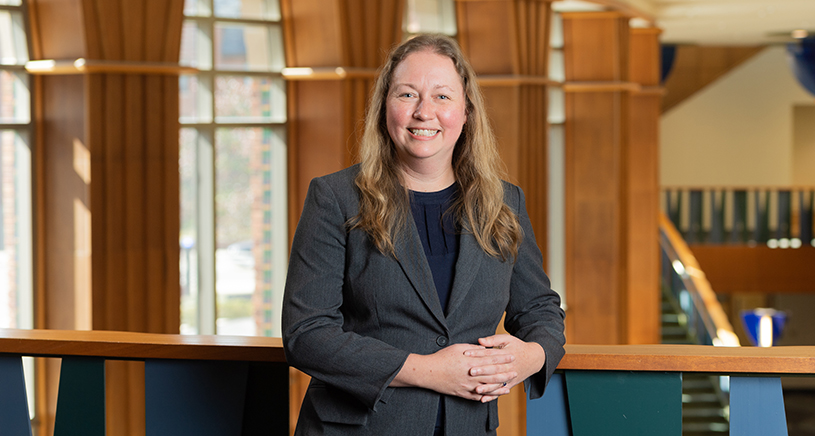 Emily Toth Martin, PhD, MPH
Associate Professor, Epidemiology
M5132 SPH II
1415 Washington Heights
Ann Arbor, Michigan 48109-2029
2019 to present - Associate Professor of Epidemiology, University of Michigan School of Public Health
2014-2019- Assistant Professor of Epidemiology, University of Michigan School of Public Health
2010-2014, Assistant Professor, Department of Pharmacy Practice, Eugene Applebaum College of Pharmacy and Health Sciences, Wayne State University
2009-2010, Post-doctoral Fellow, Seattle Children's Research Institute
PhD, University of Washington, 2009
MPH, University of Washington, 2005
B.S., University of Michigan, 2001
The primary goal of my research program is to build a greater understanding of the epidemiology of viral respiratory diseases through the use of molecular epidemiology. Through characterizing existing and new interventions to prevent transmission and severe disease, our research team works to identify strategies to reduce infections, particularly in individuals with chronic comorbidities and in hospital environments. Our research interests center around two key questions: (1) How do the intersections among multiple pathogens and between pathogens and chronic diseases impact the epidemiology of the disease, and ultimately, the available opportunities for intervention? (2) How can interventions for prevention of transmission or progression of disease be used most effectively, particularly in high-risk populations?
Specific Interests Include: Respiratory virus epidemiology (including RSV, bocavirus, influenza). Hospital epidemiology and infection prevention (including MRSA / VRE coinfection). Molecular epidemiology.
More details on specific projects available at themartinlab.com
Sutcliffe K, Kilgore PE, DeHoff K, Evans R, Kaye KS, Malosh RE, Sherwin R, Martin ET. Survey of vaccination knowledge and acceptance among adults admitted to an urban emergency department. Vaccine. 2017 Feb 22;35(8):1148-1151.
Martin ET, Kaye KS, Knott C, Nguyen H, Santarossa M, Evans R, Beltran E, Jaber L. Diabetes and Risk of Surgical Site Infection: A systematic review and meta-analysis. Infection Control & Hospital Epidemiology. 2016 Jan;37(1):88-99.
Martin ET, Kuypers J, McRoberts JP, Englund JA, Zerr DM. Human bocavirus-1 primary infection and shedding in infants. The Journal of Infectious Diseases, 2015 Aug 15;212(4):516-24 PMID: 25632039
Foxman B, Martin ET, Use of the Microbiome in the Practice of Epidemiology: A Primer on –Omic Technologies. Am J Epidemiology. 2015 Jul 1;182(1):1-8.
Martin, E.T., Archer, C., McRoberts, J., Kulik, J., Thurston, T., Lephart, P., Kaye, K.S. (2013). Epidemiology of severe influenza outcomes among adult patients with obesity in Detroit, Michigan, 2011. Influenza and Other Respiratory Viruses, Nov; 7(6), 1004-7.
Martin, E.T., Fairchok, M.P., Stednick, Z.J., Kuypers, J., Englund, J.A. (2013). Epidemiology of Multiple Respiratory Viruses in Childcare Attendees. Journal of Infectious Diseases, Mar; 207(6), 982-9.
Martin, E.T., Tansek, R., Collins, V., Kayakawa, K., Abreu-Lanfranco, O., Chopra, T., Lephart, P.R., Pogue, J.M., Kaye, K.S., Marchaim, D. (2013). The CRE Score: a bedside score to rule out infection with carbapenem-resistant Enterobacteriaceae among hospitalized patients. American Journal of Infection Control, Feb;41(2), 180-2..
Martin, E.T., Kuypers, J., Wald, A., Englund, J.A. (2012). Multiple Versus Single Virus Respiratory Infections: Viral Load and Clinical Disease Severity in Hospitalized Children. Influenza and Other Respiratory Viruses, Jan; 6(1), 71-7. Epub 2011 May 31.
Martin ET, Fairchok MP, Kuypers J, Magaret A, Zerr D, Wald A, Englund JA. (2010). Frequent and prolonged shedding of bocavirus in young children attending daycare. Journal of Infectious Diseases, 201(11), 1625-1632.
Society for Epidemiologic Research
Infectious Disease Society of America
Pediatric Infectious Diseases Society
Society for Healthcare Epidemiology of America
Emily Martin in the News
Videos from our Experts
COVID-19 Vaccine
Is the End in Sight? An Inside Look at the COVID-19 Vaccine Development and Approval Process
Featuring Dr. Arnold Monto and Dr. Emily Martin. December 2, 2020
COVID-19 Vaccine
What You Should Know about the COVID-19 Vaccine
Featuring Dr. Arnold Monto and Dr. Emily Martin. January 9, 2021