Michigan Public Health announces two new interdisciplinary Public Health IDEAS initiatives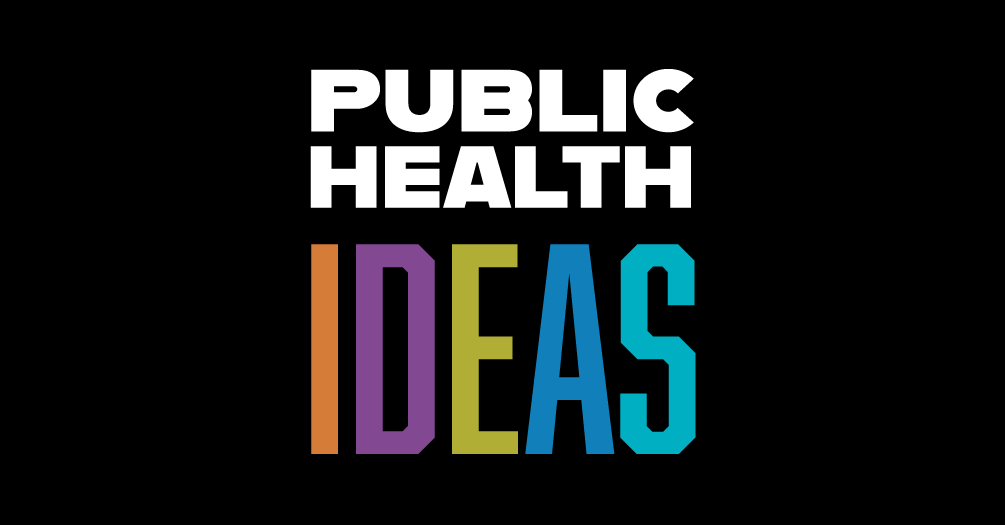 The University of Michigan School of Public Health has launched two new initiatives under its Public Health IDEAS umbrella that will focus on preventing the spread of infectious diseases and building health equity.
The school launched Public Health IDEAS—which represents Interdisciplinary Discovery, Engagement + Actions for Society— in 2021, with a $1 million investment to increase collaboration and advance research and engagement in key areas to achieve meaningful, lasting impact.
The new initiatives are:
"The last couple years have made it abundantly clear that we need to do more to increase our collective ability to manage infectious diseases and promote health equity across populations," said F. DuBois Bowman, dean of Michigan Public Health. "Given our long history of impactful research and action on these topics, coupled with the interdisciplinary nature of our school and our university, Michigan Public Health is uniquely positioned to tackle these complex and urgent problems."
Public Health IDEAS for Combating Infectious Diseases is led by Emily Martin, associate professor of Epidemiology, and Bhramar Mukherjee, the John D. Kalbfleisch Collegiate Professor of Biostatistics. This initiative will bring together experts across many areas to improve on existing strategies and develop innovative new strategies for combating both known and emerging infectious diseases through scientific advances, public engagement and action.
"As we saw with the COVID-19 pandemic, cutting-edge science on its own cannot eradicate rapidly spreading infectious diseases," Bowman said. "A robust, interdisciplinary approach is needed to ensure early and aggressive disease containment measures. Together, we can uncover the most equitable and effective ways to develop and deliver vaccines and other critical interventions."
Public Health IDEAS for Building Health Equity is led by Enrique Neblett, professor of Health Behavior and Health Education, and Justin Colacino, associate professor of Environmental Health Sciences and Nutritional Sciences. The effort will build on existing collaborations to identify proven and sustainable ways to dismantle racism and other forms of inequality embedded in society and promote health equity across populations.
"Whether due to race, religion, sexual orientation, gender identity, or a multitude of other factors, people in some groups experience stigma, bias and discrimination that often lead to poorer health outcomes," Bowman said. "To address this persistent, complex, and multifaceted problem, it is necessary to bring together experts across a range of disciplines to identify lasting solutions."
In October 2021, the school launched Public Health IDEAS with two inaugural initiatives: Public Health IDEAS for Preventing Firearm Injuries and Public Health IDEAS for Building Healthy and Equitable Cities.
"Our work must be bold. We must pursue it with a sense of urgency, and it must pave a path for long-term transformation," said Bowman. "Together, we can build a better future."
Contact

Andrea LaFerle

Director of Public Relations and Marketing

University of Michigan School of Public Health

734-764-8094
---