Scholarships Make an Impact
Each year, University of Michigan Public Health students receive more than $1.8M in scholarship funding to support their tuition, internships and other related experiences. For many of our students, these scholarship funds make their professional dreams possible.
How Did Your Scholarship Impact You?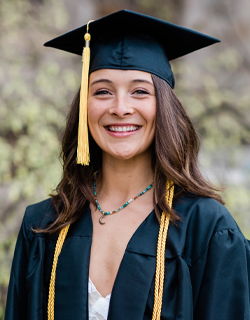 Annella Benjamin
MS Student, Environmental Health Sciences
Gelman Global Scholarship Fund, Natalie and Jack Blumenthal Internship Fund
"Thanks to the scholarship funding I received, I had the opportunity to study the impacts of Superfund chemicals on pregnancy outcomes in Puerto Rico. This experience has made me realize my passion for researching health threats on vulnerable global populations, particularly women in the face of climate change. I hope these findings can aid in the development of actionable strategies that ensure those most impacted by the climate crisis are leading climate solutions. I am so thankful to have been able to find my passion for research through this scholarship-funded internship opportunity."
---
Tuba Rizvi
MHSA Student, Health Management and Policy
John Griffith Scholarship
"I am a first-generation college student, zero-generation immigrant, emergency department RN, and new mom. I aspire to improve the health and lives of Michigan communities, especially marginalized populations such as patients with disabilities and minority ethnic groups. The scholarship fund awarded to me came at a time when I am juggling full-time parenthood with little social support and a full-time course load. I am so thankful that I can now invest more time on completing my education and less on my financial situation."

---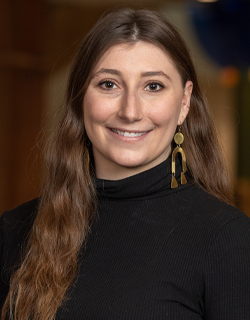 Katie Grandinetti
MPH Student, Health Behavior and Health Education
Sunway Trust Internship Fund, Gelman Global Scholarship Fund, Natalie and Jack Blumenthal Internship Fund
"I am extremely thankful for the scholarship funding I received. It allowed me to intern with a global non-profit organization based in Bhopal, India this past summer. I had a fantastic experience and learned a great deal of knowledge from being able to place what I have learned thus far in my degree into real-world practice. While interning with this organization I was able to help make a difference for local, rural female community health workers through a modular intervention on reducing burn-out. I came away from this experience with a passion to pursue working on accessible health technologies and treatments on the global scale."
---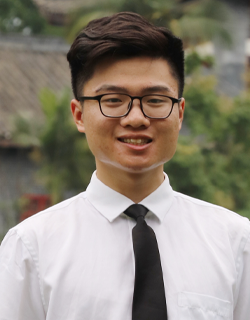 Tai Yang
MS Student, Biostatistics
Tony K. and Vivian W. Wang Graduate Student Fellowship Fund
"I want to express my sincere gratitude to you for your very generous financial support. This award means so much to me as an international student because due to economic factors I did not get the chance to pursue an undergraduate degree in a university in the United States. Now, your generous help has made it possible. I have been in Ann Arbor for nearly one month and have come to love the environment and people. The generosity of donors has made my dream come true. GO BLUE!"
---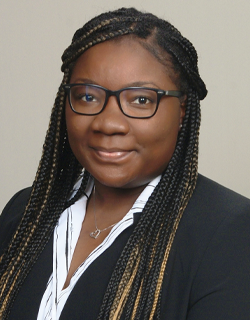 Ariyana Horrison
MHSA Student, Health Management and Policy
Health Management and Policy Scholarship
"Being a first generation college student, the scholarship funding I received helped me in so many ways and allowed me to pursue a dream that I thought was not possible. My current plan is to pursue a fellowship to help improve access to care in Michigan. Being able to pursue my graduate degree at my dream school in my home state is such a blessing to me. I appreciate the opportunity and connections I've been exposed to while being a student here. I am even more grateful for not having such a financial burden while pursuing my graduate degree through my scholarship award."
---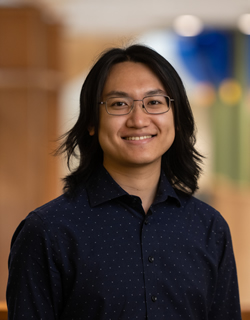 Jonathan Ta
MS Student, Biostatistics
Richard G. Cornell Scholarship Fund
"Graduate school is a difficult endeavor for anyone, but one of the greatest stressors for many students is the cost of education. With the scholarship I received, I have been able to focus more of my attention on what I am really here for, learning. Like an investment, the extra efforts I can put in now thanks to the scholarship will help me build a strong foundation so I can contribute to the field of biostatistics and public health as a whole for the rest of my life. My dream is to be on the cutting edge of research while also bringing up a new generation of learners who will continue to delve into the unknown. Thank you for helping to make my dream possible.
---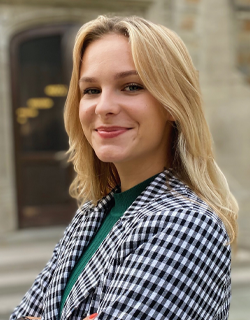 Caroline Logue
MPH, Health Behavior and Health Education
Sunway Trust Internship Fund
"This summer I was able to work on a project in conjunction with students at other schools to address the representation and misrepresentation of Asian American health issues in the media. Being a graduate student is an amazing experience, but can also be incredibly stressful financially. This gift has empowered me to pursue my individual public health interests and feel less limited by whether a position or opportunity is paid. This has been an incredibly valuable experience and allowed me to hone my research, communication, and leadership skills. This scholarship helped make that a possibility for me."
---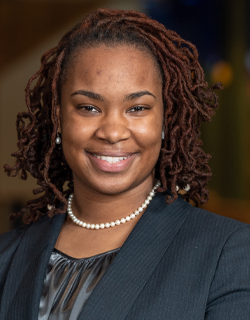 Asha McElroy
MPH, Nurtritional Sciences
Donor Support from Mr. and Mrs. Matz
"I can recall the day that I received my scholarship like it was yesterday. I burst into tears as the stress of paying my balance for the semester was lifted from my shoulders. I am forever grateful for the scholarship I received because it empowered me to continue to persevere through my MPH program which is challenging in itself. The University of Michigan School of Public Health has made an impact on my career trajectory through the interdisciplinary interactions in which I participated in class settings with students. Working on interdisciplinary teams increased my interest in other disciplines like health policy which was my primary reason for accepting an internship from Harvard Law School to work on projects focused on food law and policy. Although I was one of the only MPH students, the experience informed my future plans and goals for post-graduation. I will work as a Registered Dietitian Nutritionist in food policy advocating for increased food access and availability for communities of color. Thank you again!"
---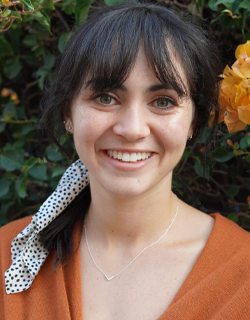 Remy Mink
MPH, Enviornmental Health Sciences
Gelman Global Scholarship Fund
"I am so honored to have received this award and I am extremely grateful for your continued support. I am currently a second-year MPH candidate in the Environmental Health Sciences department with a concentration in Industrial Hygiene and two certificates in Risk Science and Diversity, Equity, and Inclusivity. I am originally from the Bay Area in California but moved to Ann Arbor for the opportunity to receive an unparalleled educational foundation in my field through the University of Michigan. I am specifically interested in studying how various pesticides can affect the neurological function of the workers applying them, and this funding will allow me to accomplish this. I would like to sincerely thank you for making this funding possible for graduate students like me with a passion for global public health."
---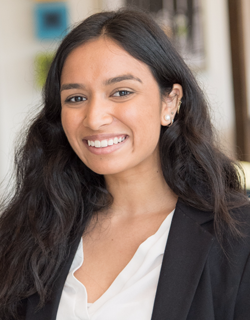 Siri Rallabhandi
MHSA, Health Management and Policy
Lynn B. Singer Endowed Scholarship Fund
"Thank you so much for this scholarship! This opportunity allows me to focus on pursuing my public health passions and learn more about how to create sustainable healthcare systems for marginalized populations. It has opened doors for me to focus on my passions in school instead of being overwhelmed with the stress of tuition. As a graduate student, this scholarship alleviates the financial burden so I can pursue my public health goals! After graduation, I hope to explore strategy and digital transformation in health systems through consulting. I'm interested in understanding the impact of technology in improving patient outcomes (care management) and pricing transparency through value-based care."
---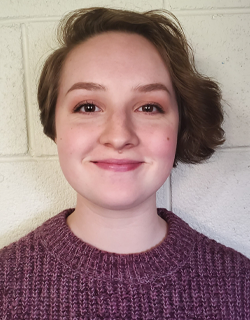 Caitlin Seibel
MS, Biostatistics
Richard G. Cornell Scholarship Fund
"I am honored to receive the Richard G. Cornell Scholarship and I want to extend my sincere gratitude for making this generous scholarship possible. My name is Caitlin Seibel and I am a first-year Biostatistics MS student. I plan to pursue a career in industry after I graduate. My research areas of interest include infectious disease modeling and statistical methods in epidemiology. So far my experience at the University of Michigan School of Public Health has been life changing and I am excited to see what the future holds. Receiving this scholarship has greatly alleviated the financial stress of attending graduate school and has allowed me to focus on my education in this amazing program and for that I am very grateful. This allows me to spend more time focusing on pursuing my education and future career goals. I have had more time for networking and other new and exciting opportunities to help me achieve my goals and make the most out of my time here at University of Michigan School of Public Health. Thank you again for making this scholarship and my education at University of Michigan Biostatistics possible."
---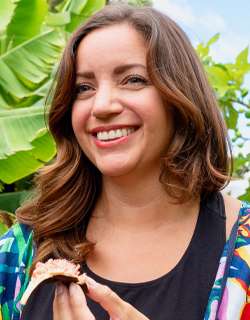 Jackie Varela
MPH, Health Behavior and Health Education
Chang Internship Fund
"Thank you for the scholarship. My summer internship at the Maui Nui Food Alliance was unpaid, and receiving this fund helped me pay my living expenses while working and pursuing my interests. It allowed me the opportunity to live in Hawaii for the summer to immerse myself in their culture and learn how to work with communities and together develop solutions to improve health. I also was able to understand and analyze the structure of the alliance following a social ecological model. This was important for me as my main goal and why I chose to go back to school is to build a startup that works cross-functionally with different sectors from families, schools, workplaces, to policy change. I am passionate about chronic stress and its effects on health (physical and mental). My mission is to promote healthful behaviors, holistically, to prevent and reduce illness and disease and for individuals, families, and communities to thrive."
---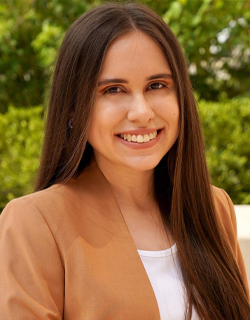 Maite Zapata
MPH, Health Behavior and Health Education
SPH Fund for Internships in Applied Public Health in Honor of Nedra Overall Agnew
"I would like to thank you for supporting my pursuit of a more healthy and equitable world for all regardless of race, ethnicity, gender, sex, language, religion and socioeconomic status. This scholarship has strengthened my interests in battling towards equitable health promotion, especially in marginalized and vulnerable communities like Latinx, to achieve improvements throughout the process of developing and delivering effective and tailored health communication efforts to overall achieve healthier outcomes. I am a Puerto Rican Public health student with a deep concern for population health needs and a strong sense of commitment to addressing health inequities. Recently, I had the opportunity of working as a Community Outreach intern for Illinois Unidos, an initiative under the Latino Policy Forum, located in Chicago, Ill. While conducting engagement efforts in Chicago, I constantly applied skills and methods learned at UM-SPH, such as community-based participatory research and tailored health communication strategies, to establish key partnerships and overall understand the needs of the community to achieve effective and healthier behavioral change. Ultimately, I am interested in promoting health equity in marginalized communities by addressing disparities in healthcare, developing equitable and accessible health promotion campaigns, and improving health outcomes."
---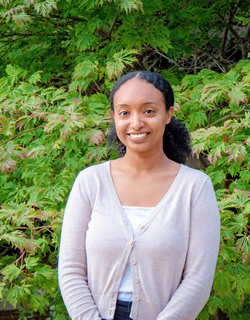 Eskira Kahsay
PhD Student, Epidemiology
Myron and Isabel Wegman Scholarship Fund
"I am grateful and honored to receive this scholarship. Receiving this award has allowed me to continue my graduate studies in epidemiology, preparing me to become a trained investigator and public health advocate. My current research focuses on social and psychiatric epidemiology with a focus on understanding the intersections of physical and mental health using a life-course perspective. Attending Michigan Public Health as a master's student and now as a PhD candidate has had an immense impact on my academic and personal journey. The mentorship I received, the hands-on research experience I gained in the lab, and the rigorous methods and statistics training I was exposed to allowed me the skills to answer pressing public health questions and move my field forward. I hope to use the knowledge I cultivated and the networks I've gained to produce research I'm passionate about to influence public health practice and policy in service of socially disadvantaged communities. This scholarship has allowed me the time, space, and freedom to pursue my public health pursuit by lessening the financial burden of my graduate studies. I am now able to fully commit to becoming a strong, empowered researcher and advocate for my own community. I am truly and immensely grateful to you for your generosity."
Scholarship Student Stories