Certificate in Healthcare Infection Prevention & Control (CHIP)
The Program
Health care associated infections (HAIs) are a major public health problem. The Certificate in Healthcare Infection Prevention & Control (CHIP) provides UM SPH students and other UM students in a graduate-level program with the training necessary to become part of a HAI prevention and control team post-graduation. In addition to the required core classes (3) and electives (2, for a total of 15 credit hours), CHIP participants will be given preference for infection control internships in Michigan. Michigan is nationwide leader in infection control activities.
CHIP exit competencies (PDF) include knowledge and skills associated with infection prevention and control in healthcare settings, surveillance and infectious disease epidemiology. The list of electives includes training in all departments in SPH.
Students completing the required core courses and electives with a grade of 'B' or better will receive a certificate.
If you are interested in pursuing the certificate in Healthcare Infection Prevention & Control, please determine your eligibility and review the certification process.
From the CHIP Program Director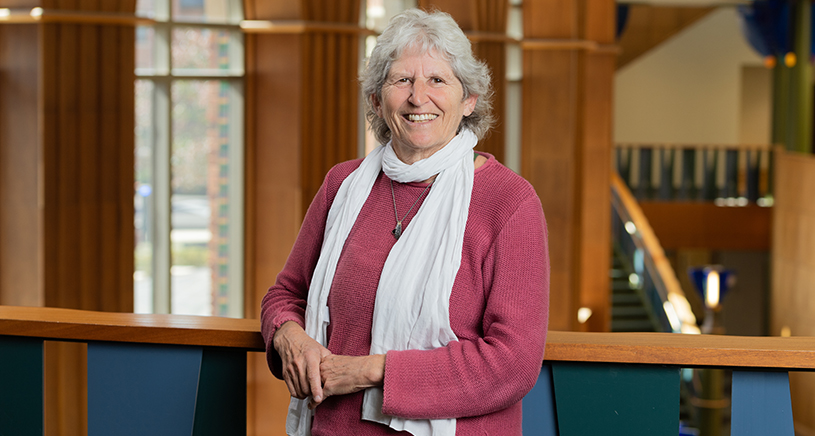 "Training in infection prevention and control is in high demand among our students. The combination of the certificate and practical experience in an internship will provide students with training that will give them an "edge" for obtaining positions in hospital infection control following graduation."
- Dr. Betsy Foxman, Director of CHIP, Director of the Center for Molecular and Clinical Epidemiology of Infectious Diseases (MAC-EPID), and Hunein F. and Hilda Maassab Endowed Professor of Epidemiology.
CHIP in the News
New U-M School of Public Health program to train next generation of infection preventionists. June 23, 2014 MLive article.

CHIP Poster (PDF)
Resources
Did You Know?
Hospitals in the U.S. Get Ready for Ebola Aug. 15, 2014 New York Times article.
Approximately 1.7 million healthcare-associated infections (HAIs) per year occur in hospitalized patients resulting in ~100,000 deaths annually (Klevens et al. 2007).
Prevention and control of infection in healthcare settings is now a national priority endorsed by the IOM, Centers for Medicare and Medicaid Services, and many professional societies and not-for-profit groups.
HAIs have been identified by the CDC as a "Winnable Battle"; the action plan proposes surveillance, research, and communication. This requires a workforce with the appropriate skills.
CDC responds to Contagion: "Disease outbreaks are natural plots for compelling entertainment. But life and death situations and heroic scientists battling against time and heavy odds to track the source of killer diseases and contain them before they wipe out entire communities are not just movie plots. They really happen. And the real stories of CDC's disease detectives and their investigations are just as exciting as anything you′ll see in a theatre."
Video: MDCH Bureau of Laboratories
An introduction to the state public health laboratory in Michigan. Not your typical lab tour, this video features 19 employees from the Bureau of Laboratories and 2 clinical partners from the University of Michigan talking about their work and why it makes a difference.
Watch the video