Environment, Sustainability, and Health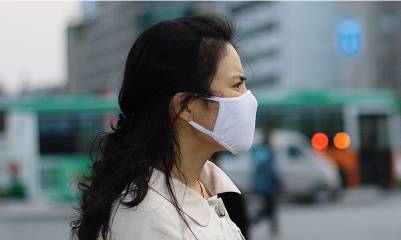 The Environment, Sustainability, and Health (EHS) focus area provides multidisciplinary approach that blends the sciences of environmental health and sustainability sciences. Environmental health is aimed at understanding, identifying, characterizing and mitigating environmental exposures that may adversely impact human health and the environment. Sustainability science addresses the dynamics of human-environment systems and the design, implementation, and evaluation of practical interventions to evaluate, mitigate, and minimize the consequences of human impacts on society and the planet.
Unique to the University of Michigan, this suggested focus area provides students with the background and skills to evaluate and develop sustainable solutions to prevent environmental exposures.
Exposures to environmental stressors, including chemical and microbial contaminants in air, water, food and consumer products, are studied through a combination of field measurements, laboratory studies, modeling, risk, health and life cycle assessment.
Health and environmental risks and impacts are evaluated using a comprehensive life cycle approach, addressing local to global scales.
This knowledge provides the basis for designing and promoting innovative and sustainable solutions and policies that prevent adverse exposures, and for developing synergies and solutions that improve human and ecological health in a sustainable manner.
At the interface between sustainability and health, the scientist works in a variety of private, governmental and academic settings to meet present and future needs for environmental management related to human health
We study, identify and characterize the natural background and the extent of chemical, physical and biological comtaminant impacts on our environment and health.
We communicate knowledge to strengthen our ability to anticipate, recognize and respond to environmental health challenges
Expertise in this focus area responds to the growing need for qualified professionals in both public and private sectors who have expertise in environmental health as well as sustainability fields. These individuals find employment in a wide range of fields:
government (local, state and federal) in positions related to environmental and occupational health, environmental quality, planning and infrastructure, and economic development, and infrastructure;
industry (consulting and industry), in jobs related to environmental and sustainability policy, product stewardship, and community relations;
non-profit/non-government sector (community organizations, foundations and international programs), where they respond to concerns and needs of communities, states and other associations,and
academia for research and teaching.
Below are examples of careers where formerstudents have started in the past years:
Environmental Sanitarian at Livingston County Department of Public Health, Michigan
Environmental Quality Analysis, Michigan Department of Environmental Quality
Certification Project Manager at NSF International
Environmental Defense Fund (NGO)
Research Associate at Qatar Environment and Energy Research Institute
ORISE Fellow at US EPA