Occupational & Environmental Epidemiology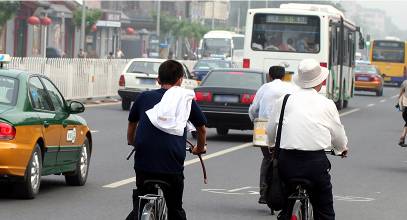 Environmental and occupational epidemiologists investigate patterns and causes of disease and injury in humans, and seek to reduce the risk and occurrence of negative health outcomes through community education and health policy. Scientists in this field examine air pollution, asthma, and cardiovascular disease; gene-environment interactions and the toxicity of metals and pesticides in children, workers, and other adults; exposures to phthalates and asbestos; and much more.
The Program
The U-M School of Public Health provides a dynamic, well-funded, and exciting atmosphere for graduate training in occupational and environmental epidemiology. We offer a curriculum leading to a Master of Public Health (MPH) or a Doctor of Philosophy (PhD) degree.
The goal of the Occupational & Environmental Epidemiology (OEE) Program is to provide graduate students with the knowledge and skills needed to study the effects of environmental and occupational exposures on human health, using the best available techniques in environmental epidemiology. The OEE concentration, a cross-disciplinary program, is designed to accommodate the interests of students in both the Environmental Health Sciences (EHS) and Epidemiology (EPID) departments.