Faculty Profile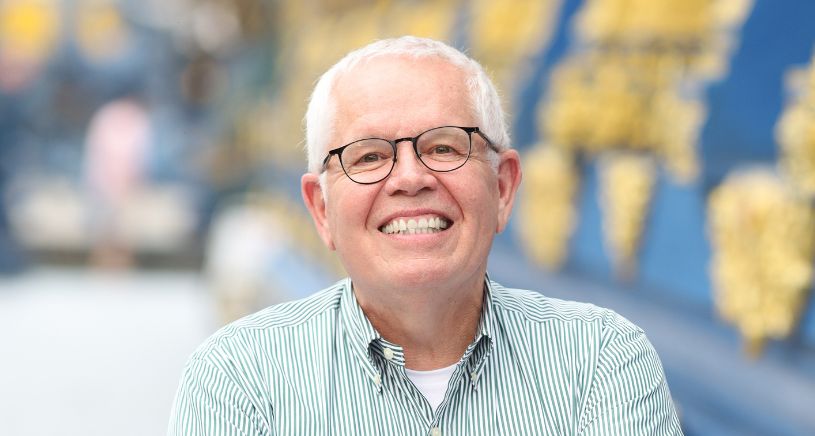 Matthew L. Boulton, MD, MPH
Senior Associate Dean for Global Public Health
Professor of Global Public Health
Professor of Epidemiology
Professor of Preventive Medicine
School of Public Health
Professor of Internal Medicine
Infectious Disease Division
Michigan Medicine
Director, Minority Health & Health Disparities International Research Training Program
Editor-in-Chief, American Journal of Preventive Medicine
5208 SPH II
1415 Washington Heights
Ann Arbor, Michigan 48109-2029
Professional Summary
Dr. Boulton is serving as the first Senior Associate Dean for Global Public Health and Director, Office of Global Public Health and is the current Editor-in-Chief of the American Journal of Preventive Medicine. He is also the former Director of the Preventive Medicine Residency, the Center of Excellence in Public Health Workforce Studies, and the former Associate Director of the Behavioral Health Workforce Research Center in the Dept of Health Management & Policy. He is the former and first Associate Dean for Practice (2004-2010) and founded the Office of Public Health Practice. Before joining the University of Michigan, he worked several years as a local health department Medical Director in four health departments and later as the governor's Chief Medical Executive and State Epidemiologist where he was lead physician/epidemiologist for the state health department with oversight responsibility for the state's communicable disease surveillance and control, immunization programs, environmental health, vital records and health statistics, Medicaid, substance abuse and mental health services. He is past Vice President of the Michigan Public Health Institute, a former commissioned officer in the US FDA, and served 5 years on the CDC's Board of Scientific Counselors for Infectious Diseases. He currently holds an appointment as Scientific Advisor to the Tianjin Centers for Disease Control in China and is on the US CDC's MMWR Editorial Board. His research interests are in global public, infectious disease epidemiology, childhood vaccinations and vaccine preventable disease, preventive medicine, and the health workforce.
Courses Taught
PUBHLTH350: Global Public Health: Challenges and Transformations Syllabus (PDF)
EPID607: Applied Epidemiology in Public Health Practice (1998-2013)
EPID503: Strategies and Uses of Epidemiology (1999)
EPID660: Human Reproductive Biology (1992-2000)
EPID690: Sexually Transmitted Diseases (1995-1997)
EPID661: Family Planning Health Services (1993-1999)
EPID620: US Population Policies and Programs (1993)
Education
MPH International Health, School of Public Health, University of Michigan, 1991
Preventive Medicine Residency, School of Public Health, University of Michigan, 1989-1991
Medical Internship, Department of Family Practice, University of Michigan, 1988-1989
M.D., University of Nevada School of Medicine, 1987
B.S. Plant Biology w/ honors, University of Nevada, 1980
B.S. Zoology w/ honors, University of Nevada, 1980
Research Interests & Projects
Dr. Boulton's research interests are in global public health, infectious disease epidemiology and control, childhood vaccination and vaccine preventable diseases, use of immunization information system data and systems development, preventive medicine, and the health workforce. Grant programs for which he serves as PI total approximately $1.5 million per year are as follows:
Current Research (2018-2019)
American Journal of Preventive Medicine Editorial Office (Principal Investigator)-funded by the American College of Preventive Medicine and the Association of Prevention Teaching and Research. This grant funds the editorial offices of the AJPM which are located at U-M SPH Department of Epidemiology and supports Dr. Boulton's role as the journal's Editor-in-Chief.
Preventive Medicine Residency (Principal Investigator)—funded by HRSA. Support the administrative offices of the PMR and provides funding support for physician residents training for board certification in General Preventive Medicine and Public Health.
Certificate in Population Health and Health Equity-funded by Detroit-Wayne Community Health Board (Principal Investigator).

Develop, implement, and evaluate population health training curriculum for cohorts of osteopathic physicians completing their residency with Authority Health's Teaching Health Center Graduate Medical Education program.

Minority Health and Health Disparities International Research Training Program (Principal Investigator). Established to increase the representation of socially or economically disadvantaged groups who have been historically underrepresented in biomedical and behavioral careers and support the research training of students who will most likely contribute to the elimination of health disparities that exist among disadvantaged populations in the U.S.
Selected Publications
Wagner AL, Boulton ML, Mukherjee B, Sigmond-Fisher B. Perceptions of measles, pneumonia, and meningitis vaccines among caregivers in Shanghai, China. BMC Pediatrics. 2017; 17:143. doi:10.1186/s12887-017-0900-2. PMID: 28606106
Mubarak M, Wagner AL, Carlson B, Boulton ML, Hygienic behaviors and risks for ascariasis among college students in Kabul, Afghanistan, American Journal of Tropical Medicine and Hygiene, 2017 doi:10.4269/ajtmh.16-0968
Wagner AL, Mubarak MY, Johnson LE, Porth JM, Yousif JE, Boulton ML, Trends of Vaccine Preventable Diseases in Afghanistan from the Disease Early Warning System, 2009-2015, PLoS One, 12(6):e0178677. https://doi.org/10.1371/journal.pone.0178677 PMID: 28570694
Wagner AL, Porth JM, Bettampadi D, Boulton ML, Have community health workers increased the delivery of maternal and child healthcare in India. Journal of Public Health pp 1-7, doi:10.1093/pubmed/fdx087
Singh AK, Wagner AL, Joshi J, Carlson BF, Aneja S, Boulton ML. Application of the revised WHO causality assessment protocol for adverse events following immunization in India. Vaccine. 2017 Jun 22. pii: S0264-410X(17)30804-6. doi: 10.1016/j.vaccine.2017.06.027 [Epub ahead of print]. PMID:28648545
Wagner AL, Boulton ML, Sun X, Harmsen IA, Ren J, Zikmund-Fischer BJ, Parental concerns about vaccine scheduling in Shanghai, China, Vaccine. doi.org/10.1016/j.vaccine.2017.06.077
Wang X, Wagner AL, Zhang Y, Carlson BF, Ding Y, Montgomery JP, Gillespie B, Boulton ML, Risk factors for measles among infants in Tianjin, China, Public Health. 2017;151:114-117. doi:10.1016/j.puhe.2017.07.001
Beck AJ, Coronado F, Boulton ML, Merrill JA, The Public Health Workforce Taxonomy: Revisions and Recommendations for Implementation. Journal of Public Health Management and Practice, 2018;54(1); 96-102.doi.org/10.1016/j.amepre.2017.09.014
Wagner AL, Eccleston A, Potter R, Boulton ML, Timeliness of Vaccine Administration in Michigan Children, 2006-2012, American Journal of Preventive Medicine (In Press)
Boulton ML, WangX, Wagner AL, Zhang Y, Carlson B, Gillespie B, Ding Y, Measles Antibodies in Mother-Infant Dyads in Tianjin, China; The Journal of Infectious Diseases. 2017 Sep 2. doi: 10.1093/infdis/jix453. [Epub ahead of print] PMID: 28968908
Wagner AL, Boulton ML, Gillespie BW, Zhang Y, Ding Y, Carlson BF, Luo X, Montgomery JP, Wang X, Risk factors for measles among adults in Tianjin, China: who should be controls in a case-control study, PLoS One. 2017 Sep 26;12(9):e0185465. doi: 10.1371/journal.pone.0185465. eCollection 2017. PMID: 28950011
Wang X, Carlson BF, Su A, Li X, Zhang Y, Montgomery JP, Ding Y, Wagner AL, Gillespie B, Boulton ML, Dried Blood Spots: An Evaluation of Utility in the Field, J Infect Public Health. 2017 Sep 28. pii: S1876-0341(17)30248-4. doi: 10.1016/j.jiph.2017.09.014. [Epub ahead of print] PMID: 28965796
Chakhunashvili G, Wagner AL, Machablishvili A,Karseladze I, Tarkhan-Mouravi O, Zakhashvili K, Imnadze P, Boulton ML, Implementation of a sentinel surveillance system for influenza-like illness (ILI) and severe acute respiratory infection (SARI) in the country of Georgia, 2015-2016; International Journal of Infectious Diseases, pii: S1201-9712(17)30255-2.
Wagner AL, Shrivastwa N, Potter RC, Lyon-Callo SK, Boulton ML. Pneumococcal and Meningococcal Vaccination among Michigan Children with Sickle Cell Disease, Journal of Pediatrics, 2018; doi.org10.1016/j.jpeds.2018.01.023
Montgomery JP, Ganguly P, Carlson BF, Srivastwa N, Boulton ML, An evaluation of immunization services, using the reaching every district criteria, in two districts of Gujarat, India, BMC Global Health Research and Policy 2018; 3:5; doi.org/10.1186/s41256-018-0060-4
Boulton ML, Carlson BF, Power LJ, Wagner AL, Socioeconomic Factors Associated with Full Childhood Vaccination in Bangladesh, 2014, International Journal of Infectious Diseases, 2018; doi.org/10.1016/j.ijid.2018.01.035
Masters N, Wagner AL, Carlson BF, Boulton ML, Vaccination Timeliness and Co-Administration among Kenyan Children, Vaccine, 2018, 36(2018): 1353-1364, doi.org/10.1016/j.vaccine.2018.02.001
Professional Affiliations
Editor-in-Chief, American Journal of Preventive Medicine
Editorial Board, US CDC Morbidity and Mortality Weekly Report
Fellow, American College of Preventive Medicine
Alpha Omega Alpha
American Public Health Association
National Foundation for Infectious Diseases
International Society for Infectious Diseases
American Association of Tropical Medicine and Hygiene
Association of Prevention Teaching and Research