Gary Harper, Ph.D., M.P.H.
Faculty Profile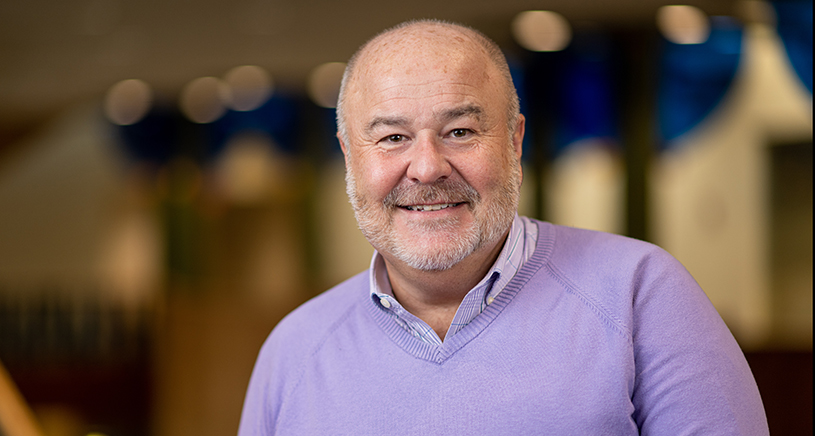 Gary Harper, Ph.D., M.P.H.
Professor, Health Behavior & Health Education
2706 SPH I
1415 Washington Heights
Ann Arbor, Michigan 48109-2029
Professional Summary
Gary W. Harper, Ph.D., M.P.H. is a Professor in the Department of Health Behavior and Health Education, as well as a Professor of Global Public Health. Dr. Harper's research and community work focuses on the mental health and sexual health needs of adolescents and emerging adults who experience varying degrees of oppression and marginalization, especially Black gay/bisexual young men, transgender and gender diverse youth, and youth living with HIV. For more than 20 years, Dr. Harper has worked collaboratively with community agencies and community members to develop and evaluate a range of culturally and developmentally appropriate mental health, sexual health, and HIV prevention programs for youth—working domestically in large urban cities and globally in Botswana, Haiti, Kenya, Mozambique, and Zambia. In Dr. Harper's research, he utilizes mixed-methods and qualitative approaches to research; especially methods that help us understand the lived experiences and social justice needs of diverse groups of adolescents and young adults.
Education
Ph.D., Psychology, Purdue University, 1993
M.P.H., Epidemiology, University of California, Berkeley, 1994
M.S., Psychology, Purdue University, 1989
B.A., Psychology & Biology, Washington University, 1985
Selected Publications
Harper GW, Muthigani A, Neubauer LC, Simiyu D, Murphy AG, Ruto, J., Suleta, K., & Muthiani, P. (2018). The development and evaluation of a national school-based HIV prevention intervention for primary school children in Kenya. Journal of HIV and AIDS, 4(1), dx.doi.org/10.16966/2380-5536.150
Reisner, S, Jadwin-Cakmak, L, White Hughto, J, Martinez, M, Salomon, L, Harper, GW (2017). Characterizing the HIV prevention and care continua in a sample of transgender youth in the U.S. AIDS and Behavior, 21(12), 3312–3327.
Graham, SM, & Harper, GW (2017). Improving HIV prevention and care for African GBMSM. Lancet HIV, 4(6), e234-e236.
Wade, RM, & Harper, GW (2017). Young Black gay/bisexual and other men who have sex with men: A review and content analysis of health-focused research between 1988 and 2013. American Journal of Men's Health, 11(5), 1388-1405.
Harper, GW, Tyler, AT, Bruce, D, Graham, L, Wade, RM, & Adolescent Trials Network for HIV/ADIS Interventions. (2016). Drugs, Sex, and Condoms: Identification and Interpretation of Race-Specific Cultural Messages Influencing Black Gay and Bisexual Young Men Living with HIV. American Journal of Community Psychology, 58(3-4), 463-476.
Harper, GW, Wade, RM, Onyango, DP, Abuor, PA, Bauermeister, JA, Odero, WW, & Bailey, RC, (2015). Resilience among gay/bisexual young men in Western Kenya: Psychosocial and sexual health outcomes. AIDS, 29 Suppl, S261-269.
Harper, GW, Bruce, D, Hosek, SG, Fernandez, MI, Rood, B, & Adolescent Trials Network for HIV/AIDS Interventions (2014). Resilience processes demonstrated by gay and bisexual young men living with HIV: Implications for intervention. AIDS Patient Care and STDs, 28(12), 666-676.
Harper, GW, Lemos, D, Hosek, SG, & Adolescent Trials Network for HIV/AIDS Interventions (2014). Stigma reduction in adolescents and young adults newly diagnosed with HIV: Findings from the Project ACCEPT Intervention. AIDS Patient Care and STDs, 28(10), 543-554.
Harper, GW, Dolcini, MM, Benhorin, S, Watson, SE, & Boyer, CB (2014). The benefits of a friendship-based HIV/STI prevention intervention for African American youth. Youth and Society, 46(5), 591-622.
Harper, GW, Riplinger, AJ, Neubauer, LC, Murphy, AG, Velcoff, J, & Bangi, AK (2014). Ecological factors influencing HIV sexual risk and resilience among young people in rural Kenya: Implications for prevention. Health Education Research, 29(1), 131-146.