Researchers contribute to US Department of Health and Human Services report on LGBTQI+ Youth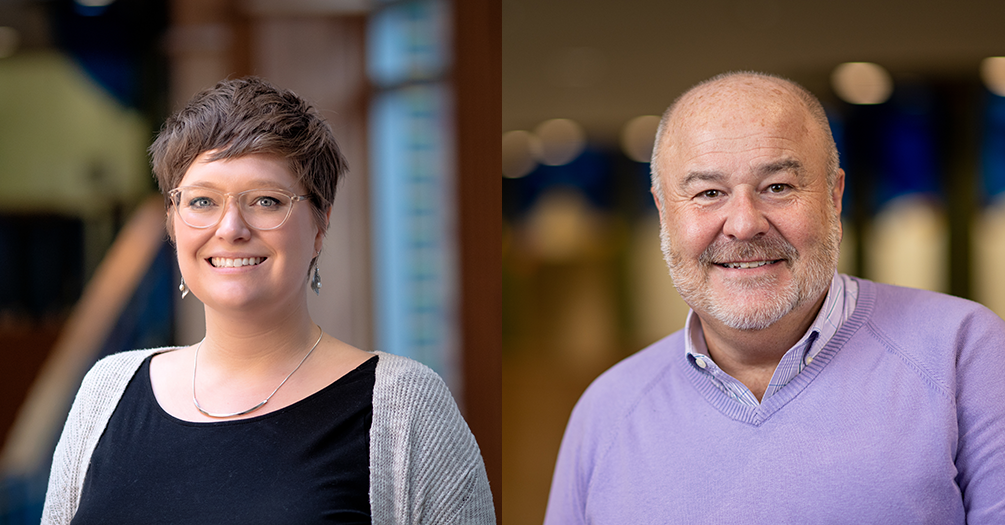 Two University of Michigan School of Public Health researchers were involved in the development of a new report released by the Substance Abuse and Mental Health Services Administration (SAMHSA), providing resources and recommendations to support LGBTQI+ youth. SAMHSA is a behavioral health agency within the US Department of Health and Human Services. Titled "Moving Beyond Change Efforts: Evidence and Action to Support and Affirm LGBTQI+ Youth," and released on Transgender Day of Visibility, the report "emphasizes that gender-affirming care is evidence-based and appropriate for transgender and gender diverse youth," according to Laura Jadwin-Cakmak, research director of the Resilience + Resistance Collective at Michigan Public Health. Jadwin-Cakmak served as the lead scientific writer of the report.
"Policies that stigmatize, restrict, or exclude LGBTQI+ youth are harmful, including policies that restrict access to gender-affirming medical care, bathrooms, and inclusive curricula," she said. "There is currently a tremendous amount of misinformation being spread about LGBTQI+ people and especially transgender and gender diverse people. In this report, SAMHSA and the US Department of Health and Human Services dispel this misinformation by presenting accurate, evidence-based information regarding the health and well-being of LGBTQI+ youth."
Gary Harper, professor of Health Behavior and Health Education at Michigan Public Health, was also involved in the report's development and served on the report's Subject Matter Expert Consensus Panel.
"This report is particularly critical now, as our findings and recommendations demonstrate the dangers of restrictions and harmful practices that are promoted under current anti-LGBTQI+ bills and legislation—which are at their highest level in the history of our nation," Harper said.
---