Staff
Davina Barron
 davinab@umich.edu
I am an administrative assistant and my current work involves supporting the Chair of the Biostatistics Department. I have a degree in Psychology and have spent many years at the university working on behavioral pharmacology studies.
Alex Rix
 alexrix@umich.edu
I am responsible for the development and maintenance of software here to help advance the Center's goal of disseminating high quality, user-friendly analytic and visualization tools for health researchers.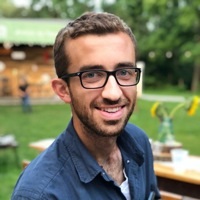 Max Salvatore
 mmsalva@umich.edu
My current work involves creating an epidemiologic survey for the Michigan Genomics Initiative. I am interested in exploring risk scores using genetic, phenotypic and environmental factors that can be used to stratify individuals for cancer risk and survival.