| U-M School of Public Health
Three Michigan Public Health researchers receive Fulbright awards
Two University of Michigan School of Public Health faculty and one post-doctoral researcher have received Fulbright U.S. Scholar Awards that will take them overseas to do research during the 2017-2018 academic year.
Kyle Grazier, Richard Carl Jelinek Professor of Health Management and Policy and professor of Psychiatry; Sioban Harlow, professor of Epidemiology and Obstetrics and Gynecology; and Abram Wagner, a post-doctoral research fellow in the Department of Epidemiology, are among about 800 U.S. citizens who will teach, conduct research, and/or provide expertise abroad this year through the Fulbright U.S. Scholar Program. Recipients of Fulbright awards are selected on the basis of academic and professional achievement as well as record of service and demonstrated leadership in their respective fields.
Kyle Grazier: Researching Comprehensive Behavioral Health and Social Systems in Croatia and other European Countries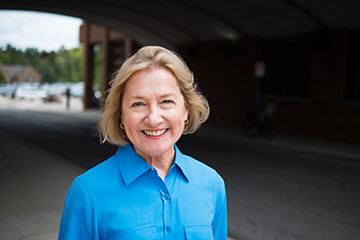 For four months, Grazier will live in Zagreb, Croatia, advancing her national policy and management research on comprehensive family-based behavioral health, medical, social, housing and legal systems to the international setting.
In Croatia, which joined the European Union in 2013, Grazier will investigate the country's developing medical care and social services, and several national and EU-specific initiatives for deinstitutionalization, community psychiatry and integrated social services. During the course of the Fulbright award, Grazier's work will also expand to other European countries, many of which have recently instituted health policies with collaborative relationship components, targeting children in schools and aiming to coordinate all care, including behavioral health and housing, for children and families.
"The World Bank, WHO, ministers of health and of finance recognize expected economic, health and social returns from investing in mental health services, particularly with innovative approaches," Grazier says. "Challenges from mass migration and sustained conflict deserve special focus."
Grazier will be hosted by Stjepan Oreskovic, director of the WHO Collaborative Center for Strategic Information at the University of Zagreb School of Medicine's Andrija Stampar School of Public Health.
"This Fulbright Scholar Award recognizes the importance of comprehensive approaches to public health," Grazier says. "My host's significant international expertise in global health partnerships will help accelerate collaboration between the University of Michigan School of Public Health, the WHO and other universities and communities in the US and Eastern Europe toward an international consortium on policies and models of integrated health and care."
Sioban Harlow: Studying Gender-Based Violence in the Democratic Republic of Congo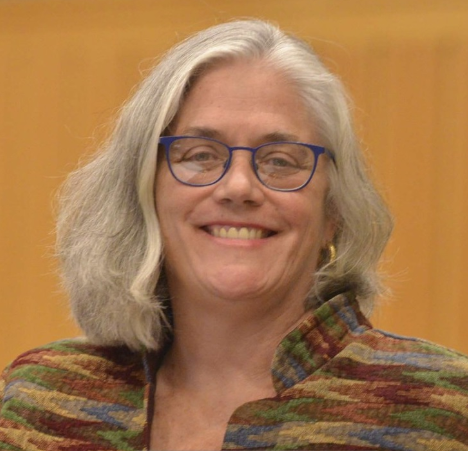 Over the course of three two-month trips to Bukavu in the Democratic Republic of Congo (DRC), Harlow will study conflict-related sexual- and gender-based violence (SGBV) and its effect on women's health, with a focus on local research capacity building.
She will be working with colleagues at Panzi Hospital and Foundation and its research arm, the International Center for Advanced Research and Training (ICART). ICART was created in 2013 as a collaboration between the hospital, the Evangelical University of Africa and the University of Michigan to develop local research capacity to address the health consequences of dislocation and conflict-associated gender-based violence.
"My goal is to analyze the data in the Panzi Sexual Violence Registry, which includes records for thousands of gender-based violence survivors, to better understand risk factors for and health consequences of sexual violence for women attended at the Panzi Hospital. A longer-term goal is to conduct a pilot study to assess their long-term health challenges."
Harlow says the Fulbright gives her the opportunity to expand on the major investment the university has already made in this region through ICART in order to build research capacity in a low-resource, post-conflict setting while furthering understanding of the huge impact that SGBV has on the global burden of disease.
Abram Wagner: Researching Hepatitis E Vaccination in China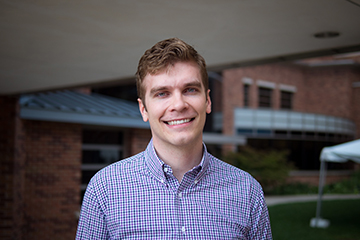 Wagner will spend about three months in Shanghai, China this fall studying the Hepatitis E vaccine in collaboration with colleagues at Fudan University. China only recently rolled out access to this vaccine, which prevents a water- and food-borne disease that is common in South Asia. For most people, Hepatitis E is not a major health concern. However, it is particularly dangerous for pregnant women--20 to 30 percent of those who contract the disease die from it.
Wagner will be conducting in-depth qualitative interviews with doctors and high-risk people in Shanghai to better understand the country's immunization systems.
"Compared to most other middle-income countries, China has a much more robust public infrastructure for immunizations," Wagner says. "Since this is a new vaccine there, I'm particularly interested in finding out what tactics they are using to encourage high-risk groups to get the vaccine and how they are providing the access people need to follow through."
Wagner has been doing research in China for several years and speaks fluent Chinese. He says he hopes the Fulbright will help him solidify this research base in China.