The world needs public health more than ever. And public health needs you.
Interested in furthering your education with a graduate degree in public health?
Want a fulfilling career that will truly make a difference in the world?
Register today for the University of Michigan School of Public Health's Prospective Graduate Student Discovery Series.
What will you get in a Discovery Series webinar? Interact with personnel from one of our seven admitting graduate degree departments/programs (full schedule below)
Learn about programs and the admissions process in one our academic departments
Discover robust opportunities to enrich your education in and out of the classroom
Meet our diverse community of current students, faculty, and staff
Through live interactive webinars, you can join from anywhere. Each webinar is hosted by one of our admitting degree departments and programs. You are encouraged to attend several sessions to find the right discipline within Michigan Public Health for you. Arrive curious, leave inspired!
The recordings from these sessions will be made available soon.
| Featured Department | Date and Time (sessions will last between 60-90 minutes) | Featured Degree Programs |
| --- | --- | --- |
| Environmental Health Sciences | Tuesday, Oct. 12 at 5:30 pm ET | MPH, MS, AMD, PhD |
| Health Behavior and Health Education | Wednesday, Oct. 13 at 6:00 pm ET | MPH |
| Nutritional Sciences | Wednesday, Oct. 13 at 7:00 pm ET | MS, MPH, PhD |
| Biostatistics | Thursday, Oct. 14 at 7:00 pm ET | MS, MPH, PhD |
| Epidemiology | Monday, Oct. 18 at 6:30 pm ET | MPH, MS |
| Health Management and Policy | Wednesday, Oct. 20 at 6:00 pm ET | MPH, MHSA |
| Population and Health Sciences (fully online) | Thursday, Oct. 28 at 7:00 pm ET | MPH, MS |
Discover More
Join us for several upcoming enrichment sessions to discover the depth of a Michigan Public Health Education. Registration for these sessions is separate from the department sessions.
| Topic | Date and Time (sessions are 60 minutes) | Link to register |
| --- | --- | --- |
| From the Classroom to the Field: The World of Public Health Practice | Thursday, October 28 from 2:00-3:00 pm ET | Register |
| Distinguish Yourself (Certificates / Dual Degrees) | Monday, November 1 from 1:00-2:00 pm ET | Register |
| Pursuing your Career Path: Worlds of Opportunities | Tuesday, November 2 from 4:00-5:00 pm ET | Register |
| Invest in You! (Financial Aid) | Wednesday, November 3 from 3:00-4:00 pm ET | Register |
Questions? Contact our Office for Student Engagement and Practice at sph-inquiries@umich.edu.
We Are Michigan Public Health
Get to know the students, faculty, staff and alumni building a better future with public health.
Explore More
What is Public Health
This video series from Michigan Public Health explores the critical role of public health in the promotion of health, prevention of disease, and empowerment of people to manage chronic illness and disabilities.
Day in the Life
Michigan Public Health students answer questions from prospective and current students about life at the University of Michigan, classes, research, and more.
Coronavirus News Center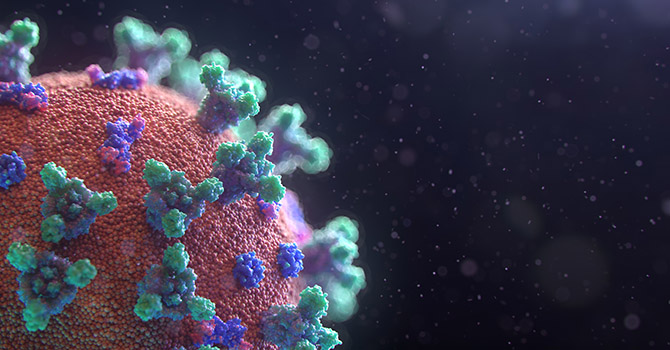 Since the earliest days of the COVID-19 pandemic, faculty at the University of Michigan School of Public Health have shared their expertise to help keep the public informed about the virus, mitigation strategies, and other related public health topics. This page contains news articles, podcasts, and other relevant content from Michigan Public Health experts.
Population Healthy Podcast
This podcast series digs into the important public health topics that impact our everyday lives. Produced by the University of Michigan School of Public Health, the show brings together experts to discuss population health issues from a variety of perspectives—from the microscopic to the macroeconomic, the social to the environmental—and to explore the factors that affect the health of all of us at a population level.