Leading Through Crisis: Alum Rises to the Challenge During the COVID-19 Pandemic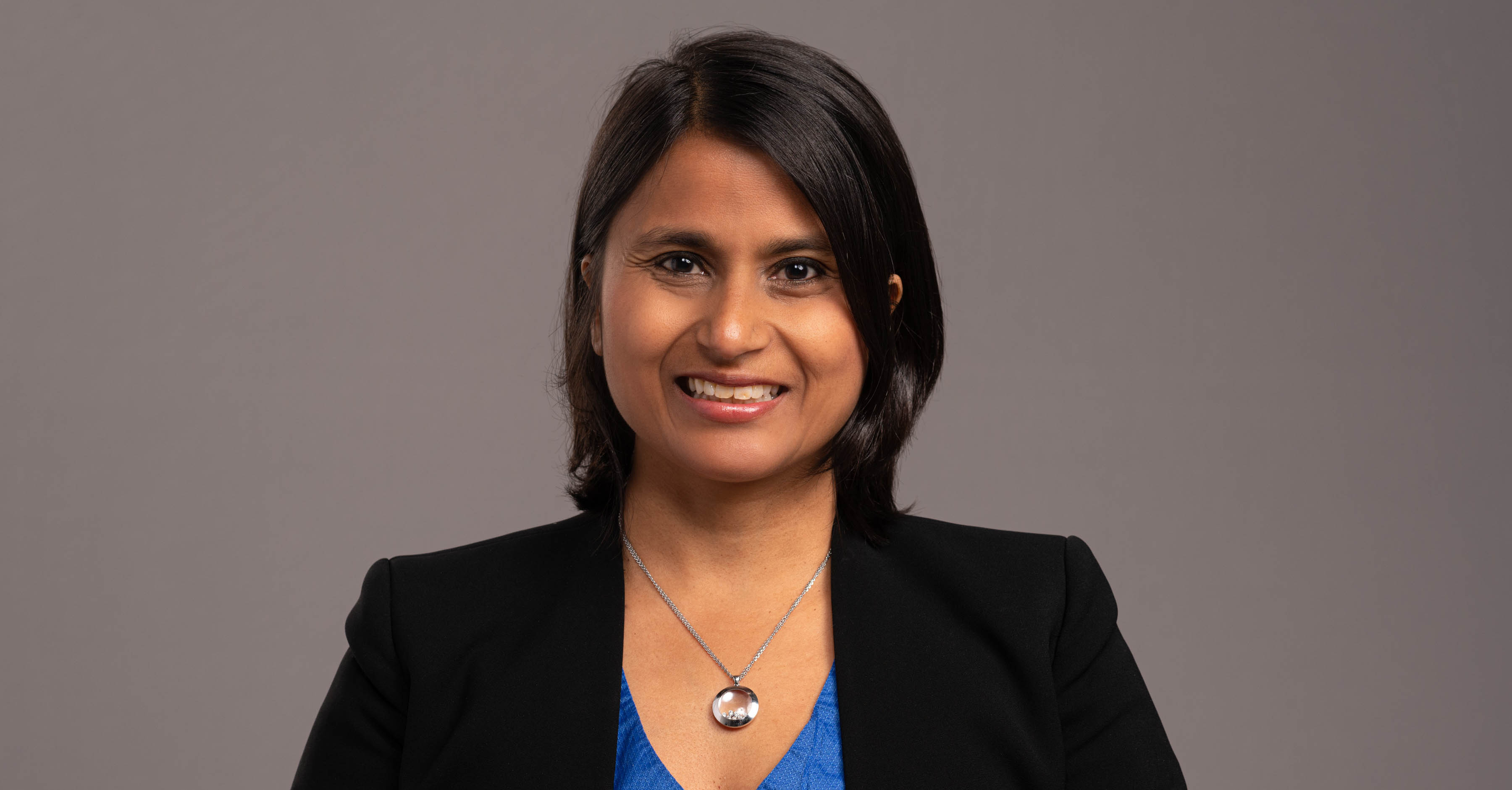 Richa Gupta, MHSA '02
SVP of Clinical Operations and COO, Rush University Medical Group
Growing up in Mumbai, India, Richa Gupta aspired to be a doctor. "Healing people with your hands—there's no bigger service one can do," she says.
But in medical school, she realized that the sight of blood—and of suffering—made her queasy, and she decided that clinical medicine was not for her. As she started to look into other career options, she learned about healthcare management, which at the time was not an established career path in India.
"In my internship, I was struck by the poor outcomes patients experienced," she says. "I saw a constant tension between doctors and administrators, causing a big divide. Everyone was performing well in their own areas, but there was not a system or collective vision to improve healthcare quality and outcomes. I wanted to find a path to bridge this gap."
Because there were no established healthcare management training programs in India, Gupta looked at graduate programs in the US and chose the University of Michigan for its top-ranked Health Management and Policy program.
Building a Network of Mentors
At Michigan Public Health, Gupta started to build a network of mentors and peers that would help support her through challenges throughout her career.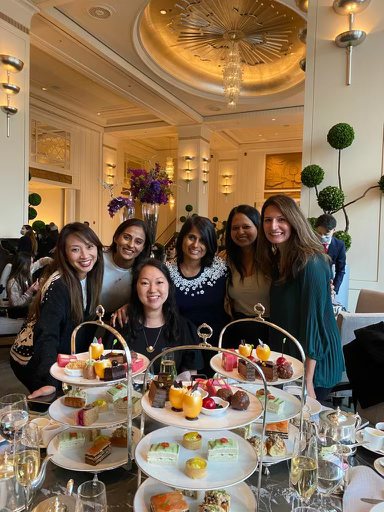 Richard Lichtenstein, the S.J. Axelrod Collegiate Professor of Health Management and Policy, was among them. "He taught us about healthcare quality and, with my previous clinical experience, I was amazed at the concept of using tools rooted and established in non-healthcare industries to address problems I had experienced systematically," she reflects.
David Mendez, associate professor of Health Management and Policy, was another notable mentor to Gupta. "He taught us about operations management and research," she says. "Now that I think back on it, that is where my love for quality and operations started."
But it wasn't just faculty Gupta connected with at Michigan. Her classmates were a key part of her experience. In fact, she and five Michigan Public Health classmates have remained very close since graduating. While they all live in different cities, they get together at least once a year.
"They are my closest friends and are like family to me," she says.
Focused Leadership in a Challenging Time
Today, Gupta leads operations for Rush University Medical Group in Chicago, and in March 2020, she was tapped to lead the organization's COVID-19 pandemic response.
"Leading the pandemic response is one of the highlights of my career," she says. "It was the first time I felt so connected to actually saving lives as an administrator. It has been really energizing to see an entire organization, city, and state, move in the same direction toward the same shared goals."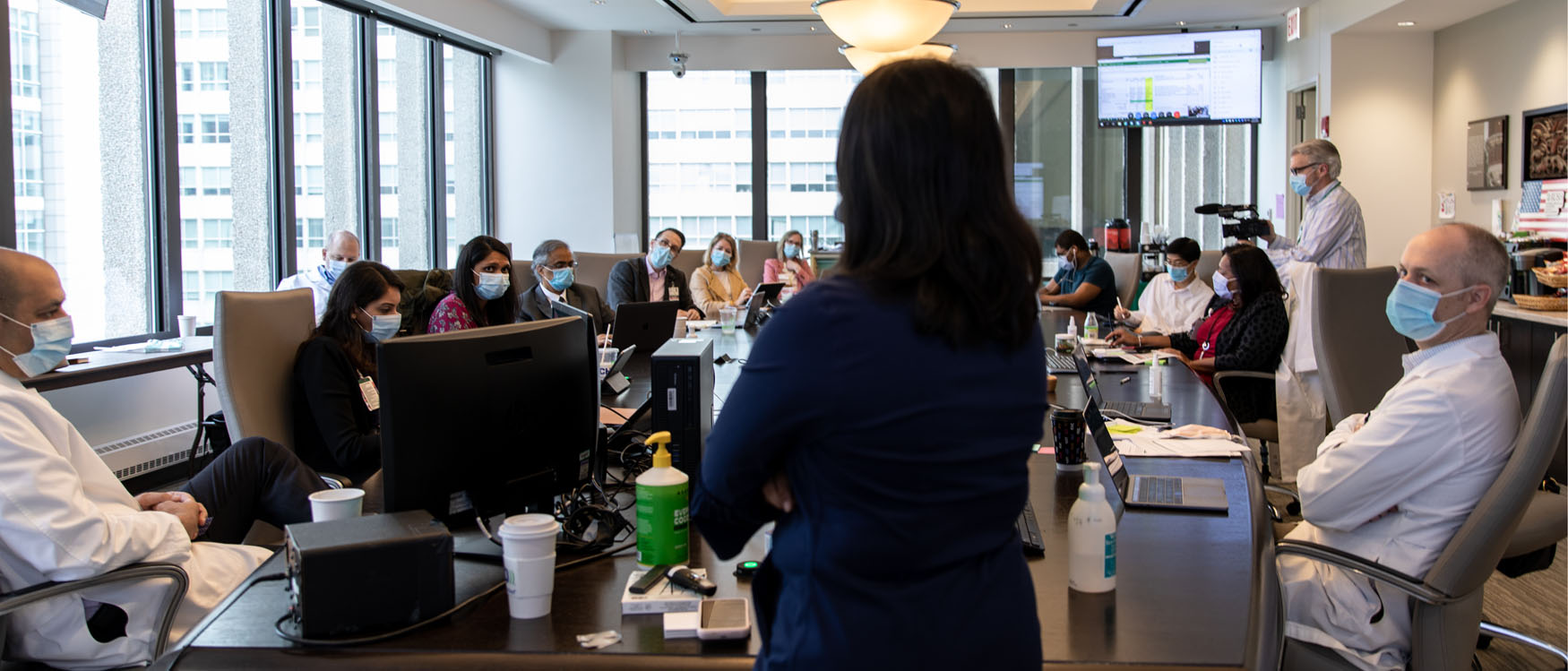 For Gupta, the pandemic has reinforced the importance of focus and alignment—something she has long been passionate about.
"I've always felt this way, but I think the past two years have established that for the whole organization and for other organizations as well. We have the ability to get things done, to move mountains, but it is essential that we are aligned and all moving toward the same goals."
Gupta says one of the most important things she learned at Michigan Public Health was the difference between process and outcomes.
"I am very deliberate about what outcomes need to be achieved, collectively defining what success looks very early on, and then devising and implementing processes that move toward that agreed-upon goal," she says. "This approach has worked well for me to solve acute problems like leading our COVID-19 response as well as longer term challenges like harm reduction and achieving excellence in quality outcomes."
In addition to a constant emphasis on focus and alignment, Gupta credits her mentors for helping her successfully navigate the challenges she faced during the pandemic and at other points in her career.
"No one has your back like mentors do," she says. "I am fortunate to have a handful of people I can pick up the phone and call at any time and they'll help me think through a problem."
For the next generation of healthcare administrators, Gupta stresses the importance of finding mentors and nurturing relationships with them.
"You'll find them in uncommon places," she says "You need to keep your eyes and mind open, and you need to be willing to give to the relationship as much as you get from it. But, ultimately, these relationships are incredibly fulfilling and critical to your success."
---