Ph.D. Student Profile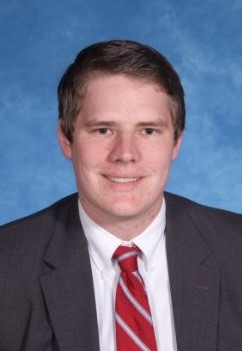 Education
BA, University Scholar, Baylor University, 2017
Research Interests & Projects
I am broadly interested in infectious disease epidemiology, global health, and the intersection between epidemiologic data and clinical decision-making. I am currently working with Dr. Aubree Gordon to characterize the frequency of various clinical signs, symptoms, and sequelae of medically attended influenza among children in Managua, Nicaragua.
Selected Publications
Sundermann AC, Abell TD, Baker LC, Mengel MB, Reilly KE, Bonow MA, Hoy GE, Clover RD. The impact of maternal adiposity specialization on infant birthweight: upper versus lower body fat. Eur J Obstet Gynecol Reprod Biol. 2016 Nov;206:239-244. doi: 10.1016/j.ejogrb.2016.09.007. Epub 2016 Sep 21. PMID: 27768967.
Choo M, Hoy GE, Dugan SP, et al. Imputing HbA1c from capillary blood glucose levels in patients with type 2 diabetes in Sri Lanka: a cross-sectional study. BMJ Open. 2020;10(7):e038148. Published 2020 Jul 19. doi:10.1136/bmjopen-2020-038148.
Nayak J, Hoy G, Gordon A. Influenza in Children. Cold Spring Harb Perspect Med. 2019 Dec 30:a038430. doi: 10.1101/cshperspect.a038430. Epub ahead of print. PMID: 31871228.
Additional Information
I am a Rackham Merit Fellow and a fellow in the University of Michigan's Medical Scientist Training Program (MSTP).