Public health is a team sport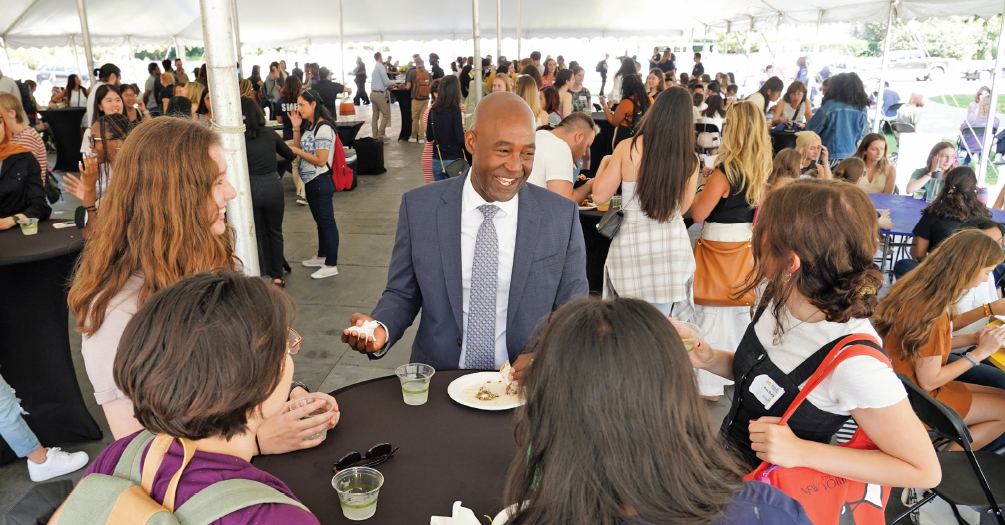 As we prepared this issue of Findings, one quote in particular resonated with me. It comes from our cover story about Oksana Fedorak, a native of Ukraine, in which she discusses the courageous and important work she's doing to address mental health care in the country as a result of the Russian invasion, as well as combat human trafficking.
As Fedorak reflects on her work with a health and human rights organization, she says, "If there is one thing I will take away from my time in public health, it is this: More than governments or institutions, it is the people who will show you the way."
At its heart, public health is a field about people. We work in service of neighborhoods, communities and populations toward better and more equitable health outcomes. To best serve people, communication and collaboration are key. Public health is about listening, learning and working in partnership with communities to come up with the solutions that are best for their people. Public health is a team sport, and we do better when we work together.
Throughout this issue of Findings, you'll read stories that highlight this central value of our field at the state, national and global levels. In Fedorak's story, she discusses the importance of interviewing key stakeholders who are best equipped to truly understand what is needed to support social services for women and girls. You'll also read about an innovative new partnership our school recently established with Bank of America. The initiative aims to improve health outcomes for communities of color in 11 cities through collaboration between our school, several health agencies and local communities. In another story, two alumni who are now working together within the federal government share how they connected over their love of the community-based aspect of public health.
Teamwork is important in any field, but even more so in ours where we focus on something as precious as health. Like any team sport, public health requires hard work, respect for our teammates, and clear and honest communication. These are values I see Michigan Public Health alumni, students, staff and faculty practice every day. No matter where you work or what you do, I'm confident our community members are making a difference through collaboration and community building.
Thank you for being part of our team.
—Dean F. DuBois Bowman
---