Instructional Design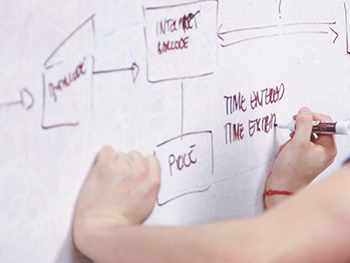 The purpose of instructional design is to support and promote teaching and learning effectiveness by advancing best practices in all aspects of curriculum, instruction, and assessment. Drawing upon our expertise in learning principles/theories, educational research, instructional technology, and evidence-based practices, we collaborate with faculty to create high-quality instruction aligned to learning goals.
---
Course design & development
Think of us as your personal teaching consultants. We can work with you as you plan, develop, or revise your course.
Our services include:
Developing a new course or redesigning an existing course
Developing flipped, blended, or online courses
Integrating appropriate technology and learning tools into instruction
Writing/reviewing learning objectives
Evaluating options for instructional delivery
Developing assessments and rubrics
Exploring engaging student activities and assignments
Creating instructional materials and learning objects
Leveraging Canvas to improve students' learning experiences
Contact us for a one-on-one consultation
Instructional strategies and methodologies
Perhaps you are unsure if your course is a good candidate for flipping or you would like some assistance creating a more learner-centered classroom. Maybe you've heard a colleague talk about what great results she got when she switched to Just-in-Time teaching and you want to know how it's done. Let us guide you in identifying and implementing strategies that will enhance your teaching and maximize your students' learning.
Evaluation and feedback
"Iterations make geniuses." -learning specialist Michael Allen
Great courses are born of an iterative process of design, creation, and evaluation. From syllabus, to assessments, to Canvas course site design and accessibility, we can review your course to ensure quality and effectiveness and make recommendations for course design improvement.
Professional enrichment
We provide professional development opportunities on evidence-based pedagogical practices, the use of technology to meet instructional goals, and emerging methods for teaching and learning.
We are available for one-on-one coaching as well as small group training sessions, and we offer regularly scheduled workshops. These workshops cover various topics such as Canvas, flipping the classroom, web/video conferencing, lecture capture, effective slide design, fostering engagement in the classroom, and more. The selection of topics is meant to be responsive to the needs and vision of our faculty and staff. Guest presenters and topic suggestions are welcome.