Learning Technologies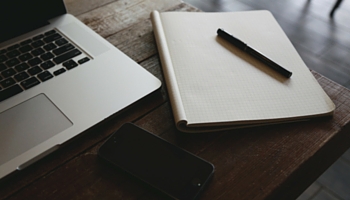 When used thoughtfully and effectively, learning technologies can promote student engagement, strengthen relationships, and make the learning experience more accessible to a wider audience. Our consultants can help you learn more about specific tools for teaching and identify which technologies can support your teaching and learning needs.
---
Canvas
Canvas is a flexible learning management system that allows instructors to organize their courses, communicate with students, deliver content, create assessments (quizzes, assignments, etc), and structure interactive and participatory learning. In fall of 2016 all course sites will be created in Canvas and there will be no new course sites in CTools.
Our consultants can help you:
Transfer courses from CTools to Canvas
Understand how Canvas works from the basics to advanced functionality
Learn best practices for course design
For news, support materials, training, and documentation, about Canvas at U of M visit the ITS Canvas site.
Contact us or attend a workshop to learn more about Canvas.
Panopto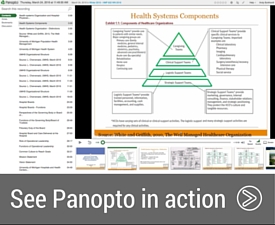 Panopto is our easy to use lecture capture service that integrates seamlessly with Canvas. According to a recent Educause study, when students were asked which technologies they wanted faculty to use more, lecture capture was ranked highest. Panopto is a great tool for integrating video into a course, facilitating self-paced learning, and allowing students to review difficult concepts. It also can be useful in creating screencasts and training videos.
Resources
Email us for help, more information, or for an account if you are using Panopto outside of Canvas.
Bluejeans
Want to bring in a guest lecturer via video? Looking to disseminate research findings to a large group? Need to meet with remote team members to collaborate on a project? Bluejeans is a cloud based conferencing service supported by the University. The service allows for audio, video, chat, content sharing, and recording as well as apps to connect from all your mobile devices. Faculty, staff, and students may create a Bluejeans account using your uniquename and Kerberos password.
The ITS Bluejeans page includes documentation and in-depth information about Bluejeans at U of M.
Email sph.classroom@umich.edu to reserve a webcam for a Bluejeans meeting.
Zoom
Zoom is another web-conferencing platform available to the SPH community that can be used for online classrooms. In addition to audio, video, chat, content sharing and recording, Zoom also allows for breakout rooms, polling of participants, and easy video sharing.
Resources
Email us to learn more about how Zoom might help you meet your teaching and learning needs and to get started.
Poll Everywhere
Poll Everywhere allows for live, interactive audience participation. It is extremely flexible and allows for multiple choice polls, free respsonse polls, images polls and more. Respondents can use their mobile phones, laptops or any web enabled device to respond eliminating the need to purchase dedicated hardware. You may sign up for a free educational account that allows for 40 responses to each poll. If you have a larger class than this, need more responses per poll, or have questions about how this tool might help your classes and presentations, please email us.
Equipment & Technology Lending
The Instructional Services teams lends various types of equipment and technology to support teaching and learning including:
Web conferencing headsets
Microphones
Various video equipment (cameras, tripods, etc.)
2 mobile Lifesize videoconferencing units
Email us to reserve or to help identify what equipment might best serve your needs.