Biostatistics develops and applies statistical designs and analysis methods for biomedical research to turn data into knowledge. With the emergence of big data, biostatistics expertise is in even greater demand than before.
At Michigan Public Health, you'll learn how to use statistical and computational methods for survival, longitudinal, and other data types—including big data— based on Bayesian, frequentist, and other algorithmic approaches. You will learn how to apply the methods in fields such as computational biology, genetics, survey research, cancer biology, and electronic health records research.
Get to Know Biostatistics
Our faculty, students, and alumni are making an impact -- around the corner, and around the world.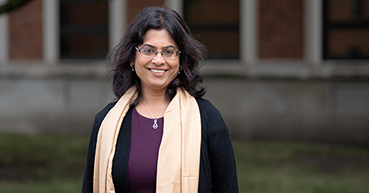 "Far beyond probability puzzles, the fun of statistics is how data can speak through thoughtful, rigorous analyses applied to real-life problems." Meet Mousumi Banerjee, Research Professor of Biostatistics
Interested in learning more about the Department of Biostatistics? Join us on Saturday, Nobember 9th for our Prospective Student Day! Learn more.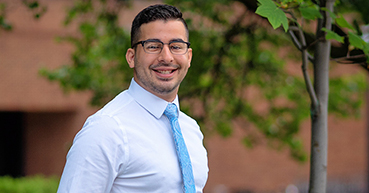 "I wanted to pursue a course of study that would combine my technical skills with my hospitality training, my love of statistics with my passion for service, and my childhood upbringing with my future endeavors." Get to know Biostatistics PhD student, Stephen Salerno.
"
The beauty of modern science is that there are no real boundaries.
" Bhramar Mukherjee, PhD, discusses the
Big Data Summer Institute
, and its influence on students who go through the program.
Learn More
Learn more about the individuals who make up our community, and hear their views on current public health issues.